What are the unsearchable riches of Christ? Does God want us to be rich, and if so, rich in what things?
Pearl of Great Price
Jesus was teaching about the infinite value of the human soul and often compared it to the riches of the world, and it was no contest. What are all the riches of the world good for when it's time to meet your God? Truly, there is nothing compared to knowing Him, and in the context of seeking the kingdom first (Matt 6:33), Jesus gave the parable of the Pearl of Great Price, saying, "Again, the kingdom of heaven is like a merchant in search of fine pearls, who, on finding one pearl of great value, went and sold all that he had and bought it" (Matt 13:45-46). Whoever finds this great rich will see all that he has, is nothing compared to the Pearl of Great Price (the kingdom)! Paul said that all things were rubbish compared to knowing Jesus Christ, saying, "I count everything as loss because of the surpassing worth of knowing Christ Jesus my Lord. For his sake I have suffered the loss of all things and count them as rubbish, in order that I may gain Christ" (Phil 3:8). Paul so desired to know Christ that he was willing to enter into the sufferings of Christ, telling the Philippians, it was so "that I may know him and the power of his resurrection, and may share his sufferings, becoming like him in his death" (Phil 3:10). If you really desire to know Christ, you will suffer like Christ or share in His sufferings. Of course, not to the extent that He suffered, but we know everyone who lives a godly life will suffer, and that "all who desire to live a godly life in Christ Jesus will be persecuted" (2 Tim 3:12).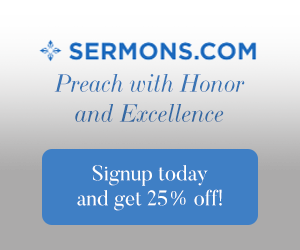 Unsearchable Riches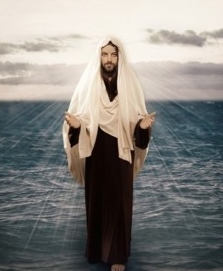 The Apostle Paul, in encouraging the church in Ephesus, wrote, "though I am the very least of all the saints, this grace was given, to preach to the Gentiles the unsearchable riches of Christ, and to bring to light for everyone what is the plan of the mystery hidden for ages in God, who created all things" (Eph 3:8-9). The "unsearchable riches" is translated "boundless riches," or riches that know no bounds or limits. God owns everything and when we trust in Christ, we become heirs with Christ (Rom 8:17)! And the things offered to the children of God confound and astound. They are truly greater than the Bible can describe. Most importantly, we are found to be innocent on account of Christ, so there is no more condemnation (Rom 8:1), because we're now at peace with God (Rom 5:1). We have been spared the wrath of God because of Christ, and now God sees us as having Jesus' very own righteousness (2 Cor 5:21). This is not our righteousness, but the righteousness of Jesus Christ imputed to us. What greater riches are there than to be transformed into a child of God by the Spirit of God through the Word of God, and for the glory of God!?
Prospering
The Apostle John wrote, "Beloved, I pray that all may go well with you and that you may be in good health, as it goes well with your soul" (3 John 1:2), but did John mean that the church should prosper financially? What kind of prosperity was John writing about? Was it wealth? Was it power? Was is something bigger and better in this world…or, was it something to be found in Christ? John wrote, "I rejoiced greatly when the brothers came and testified to your truth, as indeed you are walking in the truth. I have no greater joy than to hear that my children are walking in the truth" (3 John 1:3-4). John wanted them to prosper in health but also in "walking in the truth." That's what gave him his "greater joy." He had heard that the church was "walking in the truth," and he rejoiced in that. John wasn't writing in the context of gaining financial prosperity, but in prospering spiritually and physically. This verse has been taken out of context so frequently that it's almost a mission statement for the health, wealth, and prosperity gospel, but these things of the world are passing away, and God is not interested in temporary things, but things of eternal value.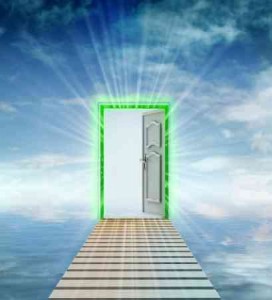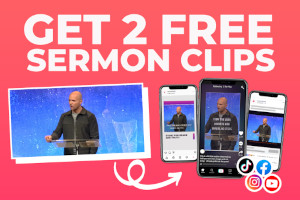 Conclusion
Our salvation cannot compare to all the riches in the universe. The One Who created the universe is where our riches are to be found, and to be found in Christ is to be found innocent on the Day of Judgment. Because of Christ, there is no more condemnation, but only an eager expectation of the coming King of kings and Lord of lords. He Himself will put an end to all suffering, sickness, and death (Rev 21:4). Even greater, we will look upon the face of God for the very first time, and He will be with us forever (Rev 21:3, 22:4). The eternal joy brought on by being in the presence of Jesus Christ will never end. Even now, from Scripture, it is beyond comprehension and description (Rev 22). I believe we'll be overwhelmed when we see the old heavens and the old earth pass away, and, the New Jerusalem coming down out of heaven (Rev 21:1-4). John may have not been speechless, but in describing what the New Jerusalem will be like, he can't even tell the half of it, and my tiny brain cannot take it all in. It is indescribable, or as we say, it is the unsearchable, boundless riches that can only be found in trusting Jesus Christ.
Here is some related reading for you: Does God Want Us To Be Rich? A Bible Study
Resource – Scripture quotations are from The Holy Bible, English Standard Version® (ESV®), Crossway Bibles. (2007). ESV: Study Bible: English standard version. Wheaton, Ill: Crossway Bibles. Used by permission. All rights reserved.