What are the marks of a godly man? What attributes show his heart is devoted to the Lord? Here is an example of one.
Iron Sharpens Iron
What are the marks of a godly man? What attributes show his heart is devoted to the Lord? Here is an example of one. I can think of three attributes that every man who claims to follow Christ should have; they care for and honor their parents, they care about the treatment and care of children, and they care about the treatment of animals. God is very concerned with all these things. Incidentally, I know a man like that. His name is Jack Coleman, an ordained minister or pastor. He is a man unlike any I've ever met before whose heart is truly devoted (as much as humanly possible) to the Lord and His work. I'm not saying he's perfect, but I have no room to talk either, but we are to follow other's examples as far as they follow Christ. We actually mentor one another since we're close to the same age, but you can tell this man anything and he won't get defensive. He understands that the wounds of a friend is a display of love in action; much better than compliments from deceitful people (Prov 27:6).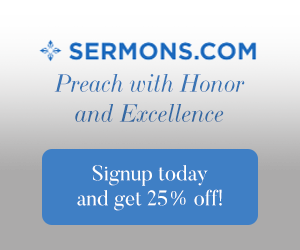 Glory to God
When someone accepts compliments you or me and then we start to echo these words to others and ponder them ourselves, we are actually robbing God. What I mean is if someone is complimented for doing a good work, who enabled that work (John 15:5; Phil 4:13)? What does this person have or what could they ever do without God? Nothing! Name one thing you've come up with by yourself. I came up with nothing. All we have or do is a direct result of God (1 Cor 4:7), so why not give Him the proper credit. We can work by the sweat of our brows but God provides the oxygen, so give Him glory. That's where it's due. Think of the moon. It is so beautiful, especially when it's full and starts to rise. The burnt orange and red colors are magnificent. But…when the son is not shining on the moon, it is what it is, and it's a total wasteland. The brutal cold and heat, the lack of oxygen, and the gamma rays without having earth's atmosphere render it hostile to human habitation. Is there a dark side of the moon? No. It's all dark. If not for the sun, the moon would have no beauty, so the moon cannot boast or brag about itself, unless it is boasting about the sun which shines upon it. That's a mark of a godly man.
Unworthy Servants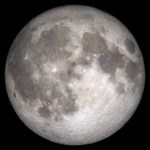 We must reflect the glory or credit for things we've done back to God. If not by His Spirit, we could not do anything acceptable to God. That's what Pastor Coleman is like. I complimented his preaching once and he said, "Thank you but I know I'm not as good as you…" (I'm not sure about that!), and says things like, "I can only do anything good because of God's Spirit and His good ness that works in me" or something like that.  Jesus didn't call Jack or the disciples for what he or they could do for Him; He called them to see what He could do through them. Human works are worthless if they are not actual fruit of the Holy Spirit which reflects the glory back to God. At best, we are only doing our duty as unworthy servants, meaning we are not worthy of praise or honor, but God is (Luke 17:10). That's a mark of a godly man if ever there was one.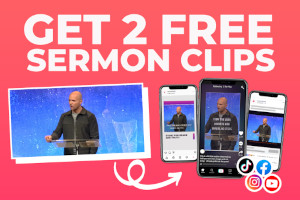 Rescue the Perishing
This man has a heart and soul for the lost. He visits inmates in the county jail; he regularly visits, ministers and preaches at the city homeless shelter at Interfaith Ministries in Wichita, Kansas. He also visits the state hospital to preach, be a counselor and to minister to patients. He helps other prisoners get back on their feet once they're released, and he spends his own money supporting some of these men as the re-enter society. For many, he's the nearest thing to calling 911. He financially supports the church, me at times, and myriads of others. He's been on mission trips to Africa to minister to adults and children, and by now, if he's reading this, Jack is saying, "Stop, stop, stop!" That's because he doesn't want the credit for himself, but for God, but he visits the sick, those in prison, helps those in need, and so much more (Matt 25:35-36). I'm not sure realizes he's actually doing these things to Jesus (Matt 25:40).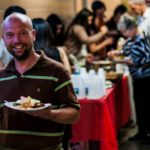 A godly man will care about the perishing, just as God does, and he will enter into the labor of the harvest; not from duty so much as from desire. I believe I shared this with him once and he fits the bill. Isaiah the Prophet wrote, "And I heard the voice of the Lord saying, "Whom shall I send, and who will go for us?" Then I said, "Here I am! Send me" (6:8). And there he goes again…on a mission.
Hunger for the Word
I also believe Jack Coleman is godly in the sense that he is a student of the Bible. He knows the Word (although he doesn't boast about it)! Sitting next to him in Sunday school, he's the nearest thing to a living, walking and talking Bible concordance. He's memorized entire chapters and hundreds (I bet) of Bible verses. That's the mark of a godly man. He has a strong desire for the Word and to grow and learn. He has a strong desire to be comforted by the Word and to be afflicted when necessary; in short, to be stretched by the knowledge of the Word of God. And it's seems like he's having fun doing it. I love that hunger.
The Burning Stick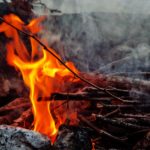 The joy of the Lord is Pastor Coleman's strength and it is contagious (Neh 8:10). If we all really think about it, we were rescued by the Lord but not our neighbor or co-workers or the person in front of you in the checkout stand (as far as we know, or as of yet). If God had not intervened on our behalf and made the first move (1 John 4:19, 19), we'd be destined for hell. We couldn't even make the first move because dead men can't choose God (Eph 23:1-5)! It is just that simple, so why not rejoice? We should be the most joyful people on the planet, but that's not always the case. With Pastor Coleman, it is!
Hell Intercepted
We were all like ancient Israel as Satan accuses them and us and we must all plead "Guilty," but "the Lord said to Satan, "The Lord rebuke you, O Satan! The Lord who has chosen Jerusalem rebuke you! Is not this a brand plucked from the fire" (Zech 3:2)? We too were a "burning stick" plucked from the fire with no particular reason for being saved. There was nothing good in that stick and it wasn't really worth saving, so why did God save us? Why did He pluck us out of the fire? The Bible says it was in love that Jesus died for ungodly, wicked enemies of God (Rom 5:6-10), but again, why did He loved us first? I have no clue! I hope you realize that we're all underserving of anything but His wrath? This is why we must make the first move in reaching the lost. Pastor Coleman does. That is a true mark of a godly (not saying, "perfect") man.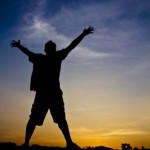 Find Strength in Joy
We were surely destined for an indescribable eternity (Rev 21:8). As those who have been rescued by God, we too should feel as God does that He takes no pleasure in the death of the wicked. I would hope that none of us wants to see even our worst enemies face the wrath of God (Rev 20:12-15). If you walked by a house and saw that it was on fire and everyone was asleep as the all the lights were off, you wouldn't just walk right by it, would you? Wouldn't that be criminal negligence? How much more so is it a crime against God to be silent when people are perishing every day (Matt 28:18-20; Acts 1:8)? May our sin of silence and our "great omission" be repented of and be forgiven. Whatever it takes, we must "Save others by snatching them out of the fire; to others show mercy with fear, hating even the garment stained by the flesh" (Jude 1:23). That's what godly men do.
Conclusion
We may never get a second chance to share Christ because only "In a favorable time I listened to you, and in a day of salvation I have helped you." Behold, now is the favorable time; behold, now is the day of salvation" (2 Cor 6:2). Godly men will redeem the time they have been given by God to glorify God (Eph 5:16). All praise, honor and glory is useless, unless it is given to God (Psalm 115:1), so let's be about that, because that's what godly men do.  That's what Pastor Jack Coleman does. I'm going to follow his example as far as he follows Christ and no further.  With Jack, that's something I don't have to worry about.
Here is some related reading for you: 7 Great Men of the Bible
Resource – Scripture quotations are from The Holy Bible, English Standard Version® (ESV®), Crossway Bibles. (2007). ESV: Study Bible: English standard version. Wheaton, Ill: Crossway Bibles. Used by permission. All rights reserved.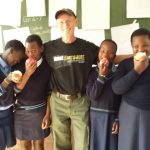 Author's Bio: Jack Coleman is an ordained minister and pastor of the Church of the Redeemed, in Larned, KS and a member of Heritage Church in Udall, Kansas. Pastor Coleman has a Master's Degree in Music and is extremely well versed in the Bible, but also a tireless laborer for the Lord Jesus Christ as he's entered into the harvest, a true labor of love driven by the Spirit of God.