So many times, we go to God with our needs. We seek Him when we are in financial need. We ask His help when we have trouble on the job. And we go to Him when we are hit with any of life's other challenges. But how many times do we really meditate upon the amazing blessings from God? Here are some that I found in the Bible.
Psalm 3:8 "Salvation belongeth unto the LORD: Thy blessing is upon thy people. Selah."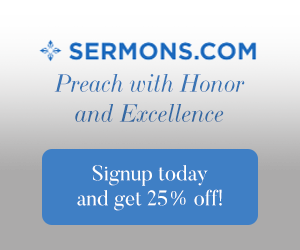 Examples of Temporary Blessings
Genesis 24:35 And the LORD hath blessed my master greatly; and he is become great: and he hath given him flocks, and herds, and silver, and gold, and menservants, and maidservants, and camels, and asses.
2 Samuel 6:11 And the ark of the LORD continued in the house of Obed-edom the Gittite three months: and the LORD blessed Obed-edom, and all his household.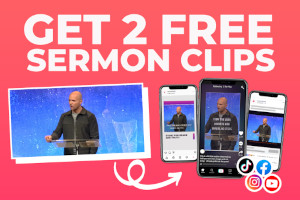 1 Kings 3:13 And I have also given thee that which thou hast not asked, both riches, and honour: so that there shall not be any among the kings like unto thee all thy days.
Psalm 65:9 Thou visitest the earth, and waterest it: Thou greatly enrichest it With the river of God, which is full of water: Thou preparest them corn, when thou hast so provided for it.
Psalm 68:19 Blessed be the Lord, Who daily loadeth us with benefits, Even the God of our salvation. Selah.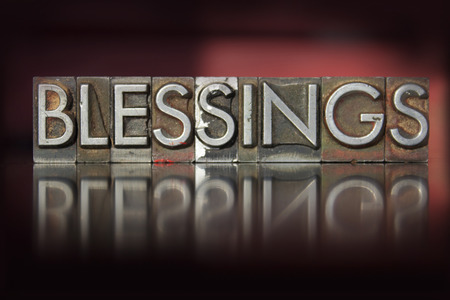 Examples of Spiritual Blessings
Isaiah 56:4–5 For thus saith the LORD unto the eunuchs that keep my sabbaths, And choose the things that please me, And take hold of my covenant; Even unto them will I give in mine house and within my walls A place and a name better than of sons and of daughters: I will give them an everlasting name, that shall not be cut off.
Jeremiah 24:7 And I will give them an heart to know me, that I am the LORD: and they shall be my people, and I will be their God: for they shall return unto me with their whole heart.
Ezekiel 11:19 And I will give them one heart, and I will put a new spirit within you; and I will take the stony heart out of their flesh, and will give them an heart of flesh:
Matthew 11:28 Come unto me, all ye that labour and are heavy laden, and I will give you rest.
Luke 11:13 If ye then, being evil, know how to give good gifts unto your children: how much more shall your heavenly Father give the Holy Spirit to them that ask him?
John 10:28 And I give unto them eternal life; and they shall never perish, neither shall any man pluck them out of my hand.
Revelation 2:10 Fear none of those things which thou shalt suffer: behold, the devil shall cast some of you into prison, that ye may be tried; and ye shall have tribulation ten days: be thou faithful unto death, and I will give thee a crown of life.
More Promised Blessings from God
Exodus 23:25 And ye shall serve the LORD your God, and he shall bless thy bread, and thy water; and I will take sickness away from the midst of thee.
Psalm 81:16 He should have fed them also with the finest of the wheat: And with honey out of the rock should I have satisfied thee.
Isaiah 30:23 Then shall he give the rain of thy seed, That thou shalt sow the ground withal; And bread of the increase of the earth, And it shall be fat and plenteous: In that day shall thy cattle feed in large pastures.
Amos 9:13 Behold, the days come, saith the LORD, That the plowman shall overtake the reaper, And the treader of grapes him that soweth seed; And the mountains shall drop sweet wine, And all the hills shall melt.
Malachi 3:10 Bring ye all the tithes into the storehouse, That there may be meat in mine house, And prove me now herewith, saith the LORD of hosts, If I will not open you the windows of heaven, And pour you out a blessing, that there shall not be room enough to receive it.
Matthew 6:33 But seek ye first the kingdom of God, and his righteousness; and all these things shall be added unto you.
Blessings Rest on God's People
Deuteronomy 23:5 Nevertheless the LORD thy God would not hearken unto Balaam; but the LORD thy God turned the curse into a blessing unto thee, because the LORD thy God loved thee.
2 Samuel 7:29 Therefore now let it please thee to bless the house of thy servant, that it may continue for ever before thee: for thou, O Lord GOD, hast spoken it: and with thy blessing let the house of thy servant be blessed for ever.
Psalm 24:5 He shall receive the blessing from the LORD, And righteousness from the God of his salvation.
Psalm 129:8 Neither do they which go by say, The blessing of the LORD be upon you: We bless you in the name of the LORD.
Psalm 133:3 As the dew of Hermon, and as the dew that descended upon the mountains of Zion: For there the LORD commanded the blessing, Even life for evermore.
Proverbs 10:22 The blessing of the LORD, it maketh rich, And he addeth no sorrow with it.
Final Thoughts
I have only touched upon a few of God's blessings. I pray that you continue to seek God in your times of need. But never forget to thank God for the many blessings that He so freely gives!
See more here: Bible Verses About Blessings
Resource – Scripture quotations are from The Holy Bible, King James Version