When asked, most of us can name probably as many as ten Bible characters that we have heard about or even studied over the years. Even children can name as many as five, like Abraham, Noah, Moses, Mary and even Jesus. But what about those folks that play a vital role in the Bible that you really never learn much about? I am so glad you asked because I have found a few that piqued my interest and so I thought I would share.
Jairus – Ruler of the Synagogue at Capernaum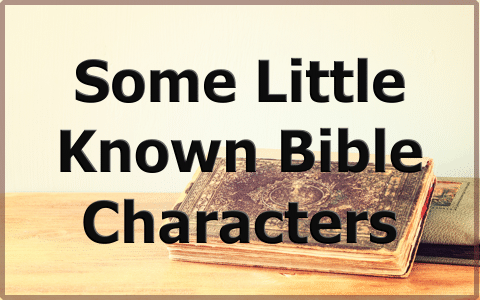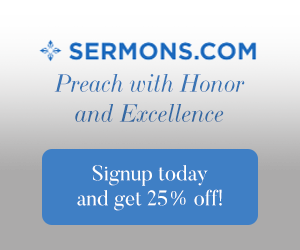 Though Jairus is only mentioned by name two times in the Bible (Mark 5:22-24 & Luke 8:41-42, 49-56) one very important account in his life is mentioned three times (Matthew 9:18-19). In this true story, we see Jairus as the man who approached Jesus because his daughter was dead. Jesus followed Jairus to his house where the daughter lay. Jesus allowed Peter, James, John and the girl's parents to come into the home with Him. When He saw the girl, He told them that she was not dead but instead was sleeping. They laughed at Him because they knew she was dead. Even so, Jesus told all to leave the house and took the girl by the hand. Immediately the girl rose to life again and Jesus told the parents to feed her. They were astonished, and Jesus told them not to speak of this to anyone.
So, when we look at Jairus, we can say that though he was mentioned little, his life was used to demonstrate the power of Jesus in one of His many miracles.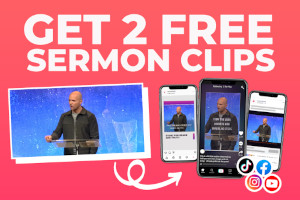 Matthew 9:18–19 While he spake these things unto them, behold, there came a certain ruler, and worshipped him, saying, My daughter is even now dead: but come and lay thy hand upon her, and she shall live. And Jesus arose, and followed him, and so did his disciples.
Mark 5:22–24 And, behold, there cometh one of the rulers of the synagogue, Jairus by name; and when he saw him, he fell at his feet, And besought him greatly, saying, My little daughter lieth at the point of death: I pray thee, come and lay thy hands on her, that she may be healed; and she shall live. And Jesus went with him; and much people followed him, and thronged him.
Luke 8:41–42 And, behold, there came a man named Jairus, and he was a ruler of the synagogue: and he fell down at Jesus' feet, and besought him that he would come into his house: For he had one only daughter, about twelve years of age, and she lay a dying. But as he went the people thronged him…Luke 8:49–56 While he yet spake, there cometh one from the ruler of the synagogue's house, saying to him, Thy daughter is dead; trouble not the Master. But when Jesus heard it, he answered him, saying, Fear not: believe only, and she shall be made whole. And when he came into the house, he suffered no man to go in, save Peter, and James, and John, and the father and the mother of the maiden. And all wept, and bewailed her: but he said, Weep not; she is not dead, but sleepeth. And they laughed him to scorn, knowing that she was dead. And he put them all out, and took her by the hand, and called, saying, Maid, arise. And her spirit came again, and she arose straightway: and he commanded to give her meat. And her parents were astonished: but he charged them that they should tell no man what was done.
Jeduthun – A Musician
I don't know about you, but I have never had anyone answer "Jeduthun" when I asked them to name some Bible characters. He is mentioned several times in the Bible and his name (as a Levite) actually means "lauder and praising". He was one of the 3 "captains" or masters of music that David appointed; the other two being Asaph and Heman. This means he was not only a musician, but also a choir director, so-to-speak. Some Bibles actually name him at the top of some of the Psalms as "For the choir director, for Jeduthun. A Psalm of David". In 2 Chronicles 35:15 we see Jeduthun listed as the "king's seer", which is synonymous with being called a prophet. He may have also been known as Ethan (1 Chronicles 15:17, 19). Psalms led by Jeduthun include Psalm 39, Psalm 62 and Psalm 77.
Just as today, in Biblical times music was an important part of life, and especially worship. Jeduthun was appointed as a leader of music and then trained his family to carry on so that music could continue to be a prominent part of daily life. Even though Jeduthun is not much remembered as a central Bible character, his legacy continues.
1 Chronicles 16:41 And with them Heman and Jeduthun, and the rest that were chosen, who were expressed by name, to give thanks to the LORD, because his mercy endureth for ever;
2 Chronicles 35:15 And the singers the sons of Asaph were in their place, according to the commandment of David, and Asaph, and Heman, and Jeduthun the king's seer; and the porters waited at every gate; they might not depart from their service; for their brethren the Levites prepared for them.
Jehoshaphat – David's Recorder
Now you may have heard of King Jehoshaphat, but this is not the same man as the one who was appointed the David's recorder. In fact, there are at least 6 men in the Bible with this name:
Jehoshaphat the bodyguard (1 Chronicles 11:43)
Jehoshaphat a priest (1 Chronicles 15:24)
Jehoshaphat the recorder (2 Samuel 8:16)
Jehoshaphat a purveyor (1 Kings 4:17)
King Jehoshaphat (2 Chronicles 17:1-2)
Jehoshaphat, the son of Nimshi (2 Kings 9:2)
I took interest in Jehoshaphat, the recorder because I really did not know what a recorder was. I presumed he was the one who recorded (or wrote down) everything that the king did. Well, I was wrong! The Recorder was more than that. He was a very high-ranking officer under the king. We may also call it a Chancellor or an analyst. Jehoshaphat was the very first recorder in David's court as well as in the court of Solomon. The recorder was the man that brought important matters to the attention of the king. As I researched the office of the recorder I learned that he frequently drew up papers for the king to authorize as well as things that the royal scribes would finalize. He was overseer of all treaties and he took care of the national archives and records. He was what we might call an historian today – however, he wrote the history!
Jehoshaphat the Recorder was a pretty important guy — his counsel was of the utmost importance to the king. And his protection of the archives is a matter of history. True story!
2 Samuel 8:16–18 And Joab the son of Zeruiah was over the host; and Jehoshaphat the son of Ahilud was recorder; And Zadok the son of Ahitub, and Ahimelech the son of Abiathar, were the priests; and Seraiah was the scribe; And Benaiah the son of Jehoiada was over both the Cherethites and the Pelethites; and David's sons were chief rulers.
Final Thoughts
I hope you learned something from my study of Jairus, Jeduthun and Jehoshaphat. Try this: next time someone asks you to name a Bible character. Tell them you love music and your favorite choir director is Jeduthun!
Here is something to read about a very popular Bible character: King David- Character Profile
Resource – Scripture quotations are from The Holy Bible, King James Version.