More times than I can remember I have been asked for some ideas that would work well for a Ladies Bible study. Here are just one half dozen great ideas for you in no particular order.
1) A Study of Esther
The book of Esther in the Bible reads just like a play. It is a great historical account of a young Jewish lady that became Queen of Persia. Queen Esther's wisdom and grace allowed her to place the fate of her people far above herself – even though the price she might have to pay was her own life. I have shared this study with many ladies, and have even shared it here on WCWTK.  Feel free to use my article as a guide for your own Bible study: Esther in the Bible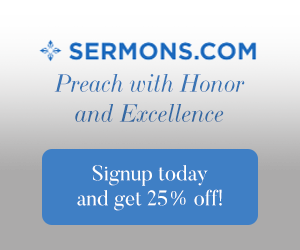 2) Psalms: Songs for the Soul
This is a free resource from Bible.org. In summary, the study centers around the idea that "Just as popular songs today often put words and music around our life experience, so the Psalms are "songs for the soul." Psalms are poems intended to be sung. Psalms are music without the notes. The tunes are lost to us, but God has preserved the lyrics, perhaps in His own purposes, so that all generations and all cultures can set them to their own music. Sing their own songs." You can download this resource from Songs for the Soul.
3) Graceful Living by Melanie Newton
This is another online and downloadable free resource.  Melanie says this about the study: "This 11-lesson grace-based Bible study covers the essentials of living a Christian life. Discover who Christ is, what He has done for us on the cross, what His resurrection means for us, and our new identity and way of living in Him—a life of freedom and joy!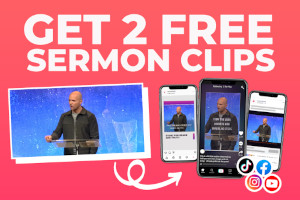 This study will answer many key questions, such as: What is God's grace? Does God really love me? What does it mean to live by the Spirit? Why do I still sin? How do I recognize legalism in my life?" Visit her site for this great study: Graceful Living
4) God Loves You and Me by Gigi Crawford
A very nice study complete with homework! Free resources at her website. Gigi says this about this one: "The study, "God Loves You and Me," consists of 8 written lessons and an epilogue.  Each lesson is designed for you to do in a week's time. (The women who did the unedited version took 2 weeks per lesson.)  Each of the 8 lessons has five, one day sections in it.  The study can be done alone or in a group setting.
The study also has 9 audio devotions that fit with each written lesson, except for devotion 0.  Devotion 0 is an introductory audio devotion for the Bible study. It has no written study to it. Its purpose is to get you started thinking and understanding how much God loves and values you.
There are 2 types of audio devotions to the study – mini and complete devotions.  The complete audio devotion communicates what the written lesson with the same title does.  They run from about 20 to 40 minutes.  The mini devotions are around 6 minutes. They communicate what the written lesson with the same title does but in a shorter and less complete manner. Find this one here: God Loves You
5) A Gift for the King by Anne Graham Lotz
This is a great online resources that includes selected readings with follow up questions. "A Gift for the King" focuses on what you can give to the King of kings who already has everything. It is a great study to have around the celebration of Christmas and will cause the ladies in your study group to learn all about what it really means to be a servant. Find a PDF of the study outline here: A Gift for the King
6) Pursuing Purity: A Bible Study for Women by Keiki Hendrix
Again, free resources by Keiki Hendrix on something that God laid on her heart. Online you will find Lessons, Class Notes, Devotions and other Resources. As a framework for a book that she is writing, she developed the site to help her with her research and preparation. I like what Keiki says about this Bible study "The focus of this project is how the pursuit of purity greatly impacts a woman's life. This [is] not [a] project on sexual purity alone, although small portions of the projects address sexual purity.  A woman pursuing purity in her life, one who is seeking to see God as Matthew 5:8 promises, knows that purity is not simply a sexual issue. There are many other areas when addressing the issue of purity." You can find everything you need for this study here: Pursuing Purity
Final Thoughts
Help add to the list. Give us some of your own ideas for Ladies Bible Studies in the comments below.
Something more to consider: Bible Lessons About Being Thankful