Isaac, like his father Abraham, was a central figure in the establishment of the Jewish people. However, Isaac's similarity to his father did not end there. There are many other things he did that his father had done during his life. Isaac was a man who loved his parents and tried to raise his sons in the nurture and admonition of the Lord.
Isaac's early life
Isaac was born as the son of promise to Abraham and Sarah. His mother Sarah had been barren and despite God's promise that she and her husband Abraham would have as child, she took matters into her own hands by giving her Egyptian maid, Hagar, to Abraham to conceive a child. The resulting child was Ishmael, whom God said would not be the heir to the covenant and blessing God made with Abraham.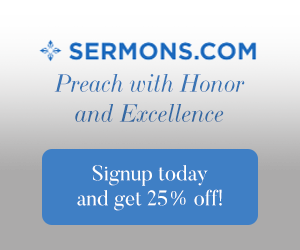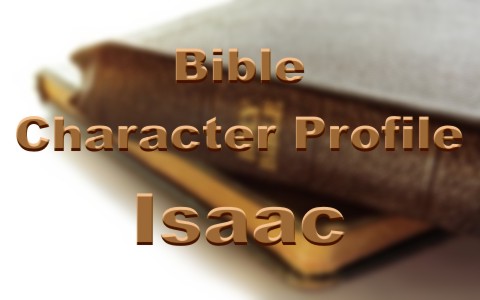 God made the promise of a child to Abraham and Sarah when they were 100 and 90 years old respectively. When Abraham heard God's promise, he laughed, being such an old man (Genesis 17:17). The same happened later when Sarah heard the promise as well (Genesis 18:9-15). Later, when Isaac was born, his name was recognized as meaning laughter: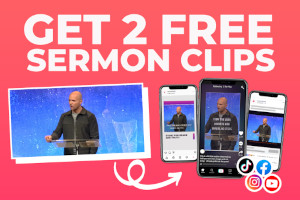 "And Abraham called the name of his son that was born unto him, whom Sarah bare to him, Isaac. And Abraham circumcised his son Isaac being eight days old, as God had commanded him. And Abraham was an hundred years old, when his son Isaac was born unto him. And Sarah said, God hath made me to laugh, so that all that hear will laugh with me. And she said, Who would have said unto Abraham, that Sarah should have given children suck? for I have born him a son in his old age." (Genesis 21:3–7)
Isaac's testimony (Genesis 22:1-18, Genesis 23-35)
As Isaac grew older there came a day when God told Abraham to take Isaac, whom Abraham loved, and go to a mountain in Moriah and offer him there as a burnt offering to God. Abraham rose up the next day and took Isaac, two servants, and firewood and set out as God had told him. When they arrived at the mountain, Abraham told the servants to stay behind as he took Isaac and the wood and climbed the mountain to go to the place of sacrifice.
As they were climbing, Isaac commented that they had the wood and the fire, but where was the lamb for the offering. Abraham replied, saying that God would provide the lamb. When they arrived, Abraham set up the wood and then took Isaac and tied him up and placed him on the wood. Just as Abraham was about to slay his son, God called out to him and told him to stop. At that moment, Abraham saw a ram caught in the brush by his horns so he took it and offered it instead of his son. God then blessed Abraham and his descendants because he obeyed Him. After this, the group returned home.
Isaac's mother Sarah died when he was 28 years old (Genesis 23:1). As Abraham approached his death, he called his eldest servant, Eliezer (Genesis 15:2), and made him swear that he would go find a wife for Isaac back in Abraham's former homeland in Nahor. Eliezer packed up and left as he promised.
When Eliezer arrived, he prayed to God that He would show him which woman should be the wife of Isaac. God showed him by a sign that a woman named Rebekah, the granddaughter of Nahor, Abraham's brother, was the one. Eliezer revealed his intention to Rebekah's brother Laban and Bethuel, her mother. They agreed to let her go and asked her if she agreed to this arrangement and she did.
When they arrived at Isaac's, it was not long after that Rebekah and Isaac were married. Like his mother, Rebekah was barren, but, Isaac prayed that God would intervene and God did. God told Isaac that she would conceive twin sons, which represented two nations. These boys, were born as Esau and Jacob.
Later there was a famine in the land. Isaac sought food in Gerar, the land of the Philistines, as his father Abraham had once done. However, like his father, he also pretended that his wife was his sister, so he would not be killed by someone who wanted her. It was soon discovered and Isaac was told to leave.
Later as Isaac's boys grew up, Jacob, the younger son, deceived Isaac into giving his brother's blessing to him. This resulted in extreme conflict between the boys and Jacob left to go back to his mother's homeland. Esau went and married heathen women against his father's wishes. Like his father Abraham, Isaac's firstborn went away to marry heathen women and the promise continued through his second born, Jacob. Years later, Jacob came back and visited his father Isaac in Hebron. Isaac was 180 years old when he died and was buried by Esau and Jacob.
Isaac's legacy
Like Abraham, Isaac encountered many of the same trials and blessings. However, his legacy serves as something to consider by believers today:
Isaac was faithful to trust his father when things did not make sense: Genesis 22:6-9
Isaac spent time meditating on God's Word: Genesis 24:63
Isaac loved his mother greatly even years after her death: Genesis 24:67
Isaac did things like his father that were not God honoring: Genesis 26:1-17
Isaac had an encounter with God like his father had: Genesis 26:24-25
Isaac considered his blessing on his children to be important: Genesis 27:1-40; Hebrews 11:20
Like his father, Isaac had two sons that went in different directions in their relationship with the Lord: Genesis 27:41-46-Genesis 28:9; Genesis 33
Conclusion
Isaac was the second son of Abraham. He was the child that God had ordained to be part of His great plan to bring forth a Savior. Isaac grew up trusting and loving his mother and father. Despite the division in his home growing up, he became a man of faith. However, like his father, he still had difficulties and sometimes made wrong decisions. Isaac thought it important to raise his children right, yet despite his best efforts, they grew to be totally different in who they were and their relationship with the Lord. Isaac's story shows us that how we are raised can be detrimental but, it does not prevent us from having a right relationship with God and raising children a better way. However, it also shows us that though we may not be perfect, God still uses us for His purposes.
Read about Isaac's father here: Story of Abraham from the Bible
Resources – Scripture quotations are from The Holy Bible, King James Version