Can everyone be saved? Is the atonement through Christ limited or for all people?
Limited Atonement
Limited atonement is the "L" of the TULIP and is associated with John Calvin's view on salvation and how he explained the five points of the atonement. In the Reformed tradition it is sometimes called limited atonement, or the doctrine of grace. It might even be called, definite atonement, but either way, limited atonement is the belief that it is only through the life and death and resurrection of Christ that we can be atoned and the only way those in the world can be atoned, however, limited atonement restricts this atonement to only the elect, and not for all of the unsaved. Those who are led to salvation will come to salvation, and Calvin would say, they could not come to salvation without the effectual call of God, or a call that is irresistible. With limited atonement, the atonement is only effective for those who will believe, because those who don't believe, can't believe, and thus, won't believe. You can already see how this boiling cauldron was soon going to spill all over the place. Saint Augustine also believed in limited atonement, as did Saint Thomas Aquinas, and many of the early church leaders. It's not a matter of how many believed in limited atonement, but who didn't?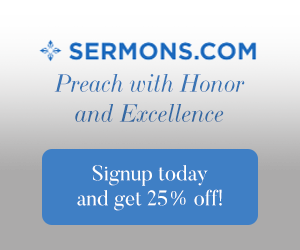 Predestination versus Freewill
The quagmire of understanding freewill verses predestination is too sticky to enter. I believe it is more accurate to say, "human responsibility and predestination" instead of "versus" one another. The choice of humans runs parallel to the lines of God's predestinated plan, so both can be true, even if we don't understand it. I know the Bible teaches that "Whoever believes" (John 3:16, etc.), but it also has Jesus saying, "You did not choose me, but I chose you and appointed you that you should go and bear fruit and that your fruit should abide" (John 15:16a), and "Did I not choose you, the twelve" (John 6:70a)? In fact, "No one can come to me unless the Father who sent me draws him. And I will raise him up on the last day" (John 6:44). So, are we predestined, or is it by our freewill…or, do they both work cooperatively, even if we don't know it? Who can know the ways of God? Not me! I don't have to understand how to fly a 747 in order to fly on one. God says, "Whosoever believes" (John 11:25) but "many are called, but few are chosen" (Matt 22:14). These are both true. How they work at the same time, I just cannot say.
Predestination
The Apostle Paul may have written the greatest exposition on predestination in the Bible, at least next to Romans 9, but in Ephesians chapter 1, Paul writes that God "chose us in him before the foundation of the world, that we should be holy and blameless before him. In love he predestined us for adoption to himself as sons through Jesus Christ, according to the purpose of his will, to the praise of his glorious grace, with which he has blessed us in the Beloved" (Eph 1:4-6). First of all, He chose us. We did not choose Him. We don't even seek after God (Rom 3:11), and He loved us first (1st John 4:19). The Bible teaches that God chose us before the world existed, before the foundation was ever laid. It was only "in love he predestined us," so it wasn't anything we did (Eph 2:8). He planned this adoption before we existed, but the reason is not that we would glory (Eph 2:9), but such wretches like we can be saved, and that brings glory to His "Beloved." That will be "to the praise of his glorious grace," and not to our credit. Amazingly, He has made "known to us the mystery of his will, according to his purpose, which he set forth in Christ" (Eph 1:9), but so few of the early church fathers grasped this amazing doctrine. It is by Jesus Christ's atonement that "we have obtained an inheritance, having been predestined according to the purpose of him who works all things according to the counsel of his will" (Eph 1:11), but is that inheritance limited?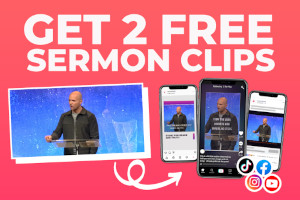 Limited Access?
Is limited atonement teaching that God's grace is limited? Is it only limited by those who reject it? Or, is it unlimited atonement for all? Of course, not everyone will be saved. That's universalism, and it's contrary to biblical doctrine of Jesus' coming to give His life as a ransom; a ransom for many, meaning not for all (Mark 10:45). Jesus could have said, "I came to give my life as a ransom for all" but He Himself limits this offer. It is only for those who believe (John 3:16). Those who believe will be saved, but others who reject Him will have God's wrath abiding on them (John 3:36), and their judgment will come after death (Heb 9:27), or at Jesus' appearance. Jesus' death atoned for our sins, "for you were slain, and by your blood you ransomed people for God from every tribe and language and people and nation" (Rev 5:9), and for this very reason He came into the world (Matt 1:21; John 1:12-13). There are some very convenient places where God could have made it clear that the atonement would have been unlimited, like in 2nd Corinthians 5:21, where Paul writes it was "For our sake he made him to be sin who knew no sin, so that in him we might become the righteousness of God." The "we" could have been "all" but it doesn't seem to fit, does it? If there would be a universal atonement, then there would be a universal salvation, right? But this would eliminate the need for judgment, including the Great White Throne Judgment (Rev 20:11-15). Since we know this is true, and the unrepentant are cast into the lake of fire (Rev 21:8), the offer for the atonement is unlimited, and for all, but those receiving this offer, as we know, will be limited. That much I know of limited atonement.
Conclusion
I am glad we don't have to understand all mysteries and know all the different doctrines of the Bible. I think it's easier for me to fix my eyes on Jesus and try to be a "Christ follower" more than just a self-proclaimed Christian. Just about anyone can say they're a Christian, but not everyone can be a Christ follower, and part of being a Christ follower is doing what He taught the disciples to do. Part of that is to preach the gospel, and even if we can't go into all the world, we can go next door or to our friends, and tell them about an unlimited amount of grace that is both priceless, but comes without cost. The blood of the Lamb is sufficient for all, but sadly, it is not efficient for all (for those who reject Christ).
More for you to read: Who Are the Elect in the Bible?
Resource – Scripture quotations are from The Holy Bible, English Standard Version® (ESV®), Crossway Bibles. (2007). ESV: Study Bible : English standard version. Wheaton, Ill: Crossway Bibles. Used by permission. All rights reserved.