Astatement of faith for confirmation indicates what you believe trust and hope in. Keep reading to find out what information you need to write a faith statement of confirmation.
Statements of Faith
A statement of faith for confirmation indicates what you believe trust and hope in. To start with, a faith statement is one in which you describe your hope, belief, and trust in the form of a summary. You can call it your personal statement of faith in God, Jesus Christ, and the Holy Spirit's presence in your life. You might be seeking an answer to the question, "What is my relationship with God, Jesus, and the Holy Spirit?"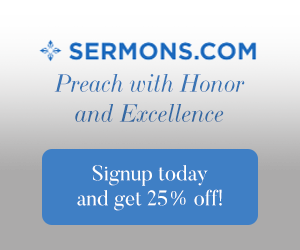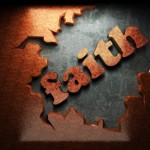 Make it Personal
The statement of faith must be personal and unique. But some of the points are necessary to include in it. Others are up to you. You want to make sure your statement of faith is powerful so that anyone who reads it will know exactly how you feel about your faith. One example is the confirmation of faith that means a person acknowledges his/her faith in Jesus Christ, so what should you include in your own statement of faith?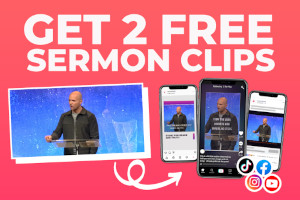 Selecting Topics
1.  Statements of faith frequently include a variety of predicted topics
Topic selection is the first step toward writing a statement of faith for confirmation. If you are confused about the topic selection, you can ask church leaders to assist you. But if you are still a student, then perhaps a Sunday school teacher can guide you in topic selection.
The topics include God the Father, the Holy Spirit, Jesus, the Son of God, Creation, the Church, the Bible, the end times, evil, ethics, the Sacraments, the Kingdom of God, Heaven, and Hell. Other topics could include your beliefs about angels, missions, or other such things. And ask yourself, "How long will the statement of purpose range in words? Will it be from between 115 to 1000 words? A reasonable word count is one page or about 250 words.
2.  Write a Belief Paragraph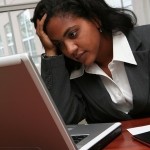 First off, describe the subjects; you should use conversational language in your introduction to capture the reader's interest to let her see your point of view. Remember that a personal essay about ideas should inform the reader and elicit empathy rather than trying to persuade them.
When you're ready to write an essay about yourself, remember that most people think that it is a challenging task, and it is, but before you start writing, you must keep in mind that you should create an outline of your family history, academic achievements, and your future goals or aims. An essay's effective writing skills and organization can make your story attractive to the readers.
3.  Suggestions to Write the I believe statement
The beginning of the faith statement for confirmation can be as follows:
● I believe that failure can make the individual successful
● I believe that Jesus Christ is the Creator of all things
● I believe that our God is loving, kind, and forgiving God
● I believe in loving, understanding, and accepting God
4.  Describe Your Personal Faith Statements
Personal faith statements represent a person's thoughts and their relationship with God, the Church, and with Jesus Christ. The common phrases used in the beginning are "believe" to show their faith journeys and mention scriptures.
A statement of faith for confirmation should clearly indicate your faith in God. The person writing a faith statement means that they show the importance of faith throughout his life. It must be brief, but it is mandatory to be informative.
You should acknowledge that you trust or believe that Jesus Christ is the Son of God and the Savior. You can also share the personal experience of your life and describe how faith in Jesus Christ helps you face the most difficult times in your life. You can also add some examples to show how your life changed or what you have learned since you believed in God.
5.  Ways to Express Faith
Different ways are used to express faith, however writing a faith statement for confirmation should make you feel comfortable because it's something very personal that no other person can write about. Our faith is demonstrated each time we act in admiration of God. Our everyday actions should be motivated by what we read in His Word. It might simply be how we treat people and conduct ourselves in general. When we follow God's Word, we demonstrate our faith in Him.
The biography helps us to understand an individual's life starting from birth, educational background, experiences, and achievements, but you should know about the importance of biographies as it shows how they overcome challenges in life. For instance, if an artist wants to make an impact on other people's beliefs so he writes about his own beliefs.
6.  Create a Draft of the Statement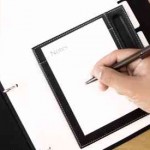 If you're writing a faith statement for the first time, it can be challenging to write it appropriately, but you can receive help from church leaders as most have experience in writing. You can also discuss your concerns and hurdles you face in writing to the church leaders. These conversations are valuable, just like writing. The faith statement is a very personal one. You cannot copy the statement of others, but you can use them as an example or as a guideline to get inspiration. You just need to keep practicing writing until your draft is the final statement.
You can seek help from the Holy Spirit as well. Always remember that the Holy Spirit is there to help you in hard times. You can fearlessly and confidently call on Him when you are having difficulties, and He will give you the motivation you need to complete whatever task is required.
Conclusion
Writing a faith statement about confirmation for the first time might seem challenging for many people, but you just need to be honest and creative while you're writing it. Follow the suggestions mentioned above for the vital points when you begin your statement of faith for confirmation.
Author's Bio: Emily Johnson is a renowned religious blogger and a member of a perfect essay writing team. She has written many blogs regarding religion and spirituality for faith-based magazines and even how to write your own essay. Apart from writing, she loves traveling and playing badminton.
Here is some related reading for you: Saved, Surrendered and Serving – A Personal Testimony
Resource – Scripture quotations are from The Holy Bible, English Standard Version® (ESV®), Crossway Bibles. (2007). ESV: Study Bible: English standard version. Wheaton, Ill: Crossway Bibles. Used by permission. All rights reserved.