Here are simple reminders of how to keep Christ as the focus of your Christmas this year.
Why in the Flesh?
Here are simple reminders of how to keep Christ as the focus in your Christmas this year. To begin with, let's ask this question: Why did Jesus have to come and be born in the flesh? Couldn't He have just come straight from heaven as the Son of God? Apparently not because this was the only way we could ever "meet" God face to face and live to tell about it. God cannot be seen in His full glory or none would survive, so "the Word became flesh and dwelt among us, and we have seen his glory, glory as of the only Son from the Father, full of grace and truth" (John 1:14). This was spoken of long ago by Matthew who wrote, "Behold, the virgin shall conceive and bear a son, and they shall call his name Immanuel" (which means, God with us)" (Matt 1:23). Matthew quotes Isaiah the Prophet who prophesied that "the Lord himself will give you a sign. Behold, the virgin shall conceive and bear a son, and shall call his name Immanuel" (Isaiah 7:14), and that was fulfilled in Bethlehem.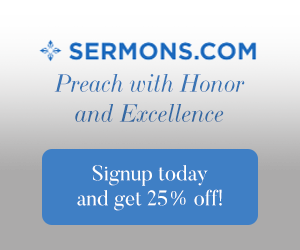 Since none can look upon God and live, we are able to see what the Father is like by looking at Jesus, the Author of our Salvation. He truly is God with us since He is fully God (Matt 1:23). He was born of a virgin, conceived by the Holy Spirit, thereby not having the sinful adamic nature than mankind is infected with. That's what we celebrate and why we celebrate Christmas: He came to meet us where we are and was born in the flesh to save that which is in the flesh (that's us).
Read the Story
If you want to make it a more inspiring Christmas, why not read the Christmas account in the Gospel of Luke and the many prophecies of Jesus Christ in the Old Testament (Isaiah 7, 53; Micah, Psalm 22, 23)? Even better, why not play some Christmas songs in the background while you give the account of Jesus' announcement, birth and celebration, being born as a King and worshiped by the shepherds and the wise men? Perhaps the best account of the Christmas story is found in the Gospel of Luke (Luke 1:5-56, 2:1-20), but there are chronological Bibles that blend the other gospel accounts of the Christmas story into one whole story. It makes it an amazing story. It's long enough that you can start reading it a week or more before Christmas and read just a few verses each week, then at Christmas Eve, you can read the actual account of the birth of the Lord Jesus Christ. On Christmas Day, you can finish it, ending with the visit from the wise men or magi from the East. Again, using Christmas music in the background almost gives the reading a more inspiring feeling…almost as if you're right there.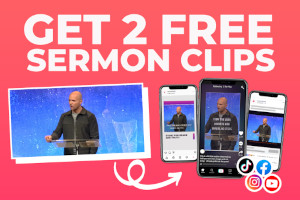 Glory to Jesus Christ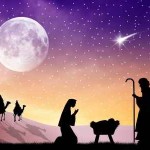 Our Lord was born to be a King, so "All this is from God, who through Christ reconciled us to himself and gave us the ministry of reconciliation" (2 Cor 5:18). He came not to be served, but to serve, which meant giving His own life as a ransom for the many who would trust in Him (Mark 10:45). His shed blood was the one and only way to the Father through the forgiveness of sins (Acts 4:12, 16:30-31), and the only way we could receive the righteousness of God (2 Cor 5:21). What better reason for His coming than that?! His will was to bring many sons and daughters into the glorious Kingdom (Heb 2:10-11). How amazing is His grace. That's what needs to be told more than just displaying the nativity scene under a Christmas tree. He was born in lowly circumstances, but now His Name is elevated above all that is created. In the beginning, He humbled Himself to the point of death (Phil 2:8), but soon, all shall see the risen Lord and exalt the name that Name which is above every name (Phil 2:9; Rev 1:7).
Watch Christmas Movies
Watching Christmas movies as a family is a great experience and leaves lasting memories. There are dozens of good, wholesome Christmas movies that the family would enjoy and ones that are suitable for all ages. It's a Wonderful Life has an important message and that's only one example of a good Christmas movie. There are many more; even Kevin in Home Alone. Some have become family favorites and now it's a family tradition to watch. Frosty the Snowman, the Grinch, and multiple others…but we must keep Christ in Christmas. It must remain the most important reason for the season.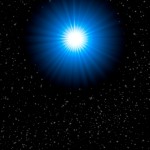 The Perfect Time
The Word of God says that Jesus came at "the fullness of time had come, God sent forth his Son, born of woman, born under the law, to redeem those who were under the law, so that we might receive adoption as sons" (Gal 4:4-5). At one time we "were enslaved to the elementary principles of the world" (Gal 4:3), but God timed Jesus' earthly arrival and His work on the cross to redeem us. The Star of David is the origin of the star on top of most Christmas trees so Jesus as the highest and most Holy God should be at the top of our minds, not just during Christmas, but all year. The very word "Christmas" means a "Christ Mass" or Christ service, which is to be dedicated to the Author of Life and giver of eternal life, Jesus Christ. This is why we need to keep the "Christ" in Christmas.
Conclusion
Today, if you are not a believer in Christ Jesus, then your Christmas memories will not have the same meaning. To the lost, its downtime, time off from work, time to party, and time to revel…but that will come to an end someday and the yelling will turn to wailing (Rev 1:7). It's much more than just getting some days off from work. It means that Jesus Christ came to be born as a man, to live a sinless life, to make Himself the supreme, once-and-for-all sacrifice that can redeem you and reconcile you to a right relationship with God. This is in order that we might enjoy God and live with Him forever in the Kingdom of Heaven. Today, wise men and wise women are still coming to the King. Are you wise? You are if you have bowed the knee to Jesus Christ our Lord, repented of your sins, confessed them to God, and put your trust in Christ. If you have, then you know what Christmas is all about.
The staff at What Christians Want to Know want to wish you and your family a very blessed and Merry Christmas and a healthy, prosperous new year. We are only here to serve you and we pray for all who come to read this.  Click on Contact Us and we'll answer any questions you may have…even if it's, "We don't know." We may never get a second chance to share Christ, "For he says, "In a favorable time I listened to you, and in a day of salvation I have helped you." Behold, now is the favorable time; behold, now is the day of salvation" (2 Cor 6:2).
Here is some related reading for you: Christmas Bible Verses: 20 Great Quotes
Resource – Scripture quotations are from The Holy Bible, English Standard Version® (ESV®), Crossway Bibles. (2007). ESV: Study Bible: English standard version. Wheaton, Ill: Crossway Bibles. Used by permission. All rights reserved.