When you read the Bible and especially when you are studying how much it says about prayer, you will read about something called "Intercession". Though I know what it means to intercede, I looked it up in The Dictionary of The English Language, Noah Webster, 1828. Here is what I found:
INTERCE'DE, verb intransitive [Latin intercedo; inter and cedo; literally, to move or pass between.]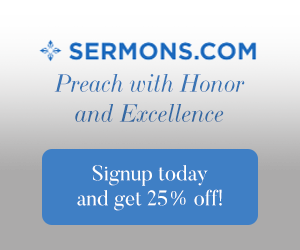 (1) To pass between.
He supposes that a vast period interceded between that origination and the age in which he lived.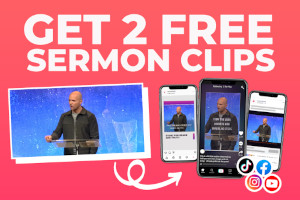 (2) To mediate; to interpose; to make intercession; to act between parties with a view to reconcile those who differ or contend; usually followed by with.
(3) To please in favor of one.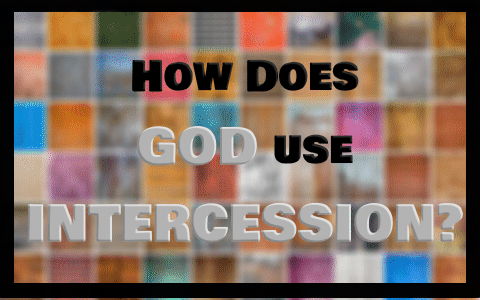 So then, a simple definition for intercession, or in this case, intercessory prayer, is when we say a prayer on behalf of someone else. We can also "intercede" for someone else by asking favor for them. Here is what I found the Bible says about how God uses intercession, for good or bad.
Christ Interceded with the Father for the Whole World
Isaiah 53:12 Therefore will I divide him a portion with the great, And he shall divide the spoil with the strong; Because he hath poured out his soul unto death: And he was numbered with the transgressors; And he bare the sin of many, And made intercession for the transgressors.
Luke 22:32 But I have prayed for thee, that thy faith fail not: and when thou art converted, strengthen thy brethren.
Luke 22:34 And he said, I tell thee, Peter, the cock shall not crow this day, before that thou shalt thrice deny that thou knowest me.
John 14:16–17 And I will pray the Father, and he shall give you another Comforter, that he may abide with you for ever; Even the Spirit of truth; whom the world cannot receive, because it seeth him not, neither knoweth him: but ye know him; for he dwelleth with you, and shall be in you.
John 17:9 I pray for them: I pray not for the world, but for them which thou hast given me; for they are thine.
Romans 8:34 Who is he that condemneth? It is Christ that died, yea rather, that is risen again, who is even at the right hand of God, who also maketh intercession for us.
Hebrews 7:25 Wherefore he is able also to save them to the uttermost that come unto God by him, seeing he ever liveth to make intercession for them.
Specific Examples of People in Biblical Times
Moses for the Israelites
Exodus 32:32 Yet now, if thou wilt forgive their sin—; and if not, blot me, I pray thee, out of thy book which thou hast written.
Numbers 14:17 And now, I beseech thee, let the power of my Lord be great, according as thou hast spoken, saying,
Deuteronomy 9:26 I prayed therefore unto the LORD, and said, O Lord GOD, destroy not thy people and thine inheritance, which thou hast redeemed through thy greatness, which thou hast brought forth out of Egypt with a mighty hand.
Moses for his sister Miriam – Numbers 12:13 And Moses cried unto the LORD, saying, Heal her now, O God, I beseech thee.
Samuel for the Israelites – 1 Samuel 7:5 And Samuel said, Gather all Israel to Mizpeh, and I will pray for you unto the LORD.
A Man of God for an Evil King – 1 Kings 13:6 And the king answered and said unto the man of God, Intreat now the face of the LORD thy God, and pray for me, that my hand may be restored me again. And the man of God besought the LORD, and the king's hand was restored him again, and became as it was before.
David for Israel – 1 Chronicles 21:17 And David said unto God, Is it not I that commanded the people to be numbered? even I it is that have sinned and done evil indeed; but as for these sheep, what have they done? let thine hand, I pray thee, O LORD my God, be on me, and on my father's house; but not on thy people, that they should be plagued.
A King for his People – 2 Chronicles 30:18–19 For a multitude of the people, even many of Ephraim, and Manasseh, Issachar, and Zebulun, had not cleansed themselves, yet did they eat the passover otherwise than it was written. But Hezekiah prayed for them, saying, The good LORD pardon every one That prepareth his heart to seek God, the LORD God of his fathers, though he be not cleansed according to the purification of the sanctuary.
Man Interceded with Jesus for the Sick
Matthew 8:6 And saying, Lord, my servant lieth at home sick of the palsy, grievously tormented.
Mark 7:32 And they bring unto him one that was deaf, and had an impediment in his speech; and they beseech him to put his hand upon him.
Luke 4:38 And he arose out of the synagogue, and entered into Simon's house. And Simon's wife's mother was taken with a great fever; and they besought him for her.
Luke 9:38 And, behold, a man of the company cried out, saying, Master, I beseech thee, look upon my son: for he is mine only child.
John 4:47 When he heard that Jesus was come out of Judaea into Galilee, he went unto him, and besought him that he would come down, and heal his son: for he was at the point of death.
Man's Intercession for Other Men
Genesis 37:21 And Reuben heard it, and he delivered him out of their hands; and said, Let us not kill him.
Genesis 44:33 Now therefore, I pray thee, let thy servant abide instead of the lad a bondman to my lord; and let the lad go up with his brethren.
1 Samuel 19:4–5 And Jonathan spake good of David unto Saul his father, and said unto him, Let not the king sin against his servant, against David; because he hath not sinned against thee, and because his works have been to thee-ward very good: For he did put his life in his hand, and slew the Philistine, and the LORD wrought a great salvation for all Israel: thou sawest it, and didst rejoice: wherefore then wilt thou sin against innocent blood, to slay David without a cause?
Jeremiah 38:9 My lord the king, these men have done evil in all that they have done to Jeremiah the prophet, whom they have cast into the dungeon; and he is like to die for hunger in the place where he is: for there is no more bread in the city.
Philemon 10–14 I beseech thee for my son Onesimus, whom I have begotten in my bonds: which in time past was to thee unprofitable, but now profitable to thee and to me: whom I have sent again: thou therefore receive him, that is, mine own bowels: whom I would have retained with me, that in thy stead he might have ministered unto me in the bonds of the gospel: but without thy mind would I do nothing; that thy benefit should not be as it were of necessity, but willingly.
Final Thoughts
So, I have searched the Scriptures and I have yet to find an example of how intercession was used for bad. I have determined that God allows intercession as only a good thing.
Read more about prayer: Different Types of Prayer in Found the Bible
Resource – Scripture quotations are from The Holy Bible, King James Version.