We are told to speak wholesome words to encourage one another, but also told not to use language not befitting a disciple of Christ.
The Tongue
We are told to speak wholesome words to encourage one another, and to speak words befitting a disciple of Christ, so how can believers guard their tongue and ensure they don't swear or use curse words? The tongue is among the smallest members of the body and yet it can cause great harm by the words that are spoken. We can speak words of life or we can speak words of death because there is great power in the tongue; power to do good and power to do evil. Even though our "tongue is a small member, yet it boasts of great things. How great a forest is set ablaze by such a small fire" (James 3:5). Jesus reminds us that "it is not what goes into the mouth that defiles a person, but what comes out of the mouth; this defiles a person" (Matt 15:11), so whatever we say betrays what's in our heart since so "If anyone thinks he is religious and does not bridle his tongue but deceives his heart, this person's religion is worthless" (James 1:26).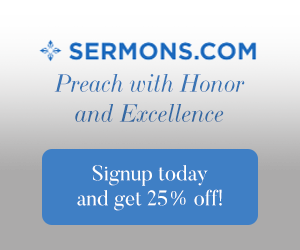 The Spirit
If we have trusted in Christ, we have a great source of power. The very power of God is in those who trust in the Lord, and when we don't know what to say when asked about our faith, we can take heart that "it is not you who speak, but the Spirit of your Father speaking through you" (Matt 10:20). Jesus reassures us that "the Holy Spirit will teach you in that very hour what you ought to say" (Luke 12:12). Our hope is in the second coming of Jesus Christ, "Therefore encourage one another with these words" (1 Thess 4:18). Since God has sparred us from the His holy wrath, let us "encourage one another and build one another up, just as you are doing" (1 Thess 5:11). Whether in the church or the world, "Let each of us please his neighbor for his good, to build him up" (Rom 15:1). Words can build up others by encouraging them, thanking them for serving, exhorting them unto good works, but words can also be used to tear down and tear up others. Let the Spirit guide or tongue and we'll avoid using curse or swear words. Instead, let us give thanks in all things and in all circumstance (1 Thess 5:16-18).
A New Creation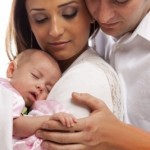 For whoever has trusted in Christ, that same person has become a new creation. They now have different desires (i.e., to please the Lord) and different priorities (i.e. the Great Commission; Matt 28:18-20; Acts 1:8). We're not who we used to be, "Therefore, if anyone is in Christ, he is a new creation. The old has passed away; behold, the new has come" (2 Cor 5:17). The old man or woman doesn't pass away immediately or easily, but in time, it does diminish. The old man tries to show up at our door at times, but more often than not we slam the door in his face and say "He doesn't live here anymore," so as a new creation of God we have new hearts and hopefully, new tongues to go with that. What words we say we can never take back so we must choose our words carefully and guard our mouths. One tiny word can start a war, wreck a relationship, cause a divorce, divide churches, and wreak havoc, so even though a few words might be spoken, the damage can be enormous, and taken too far, our words can leave irreparable harm to the hearers.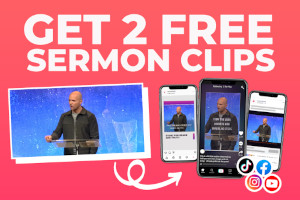 Pray Before You Say
When you feel anger welling up in you, stop and pray. Stop, pray and think before you speak. Examine the reasons for your anger. Doesn't this show a lack of trust in God's sovereignty that all things will work out for your best (Rom 8:28)? Whatever happens in this life, good or bad, it cannot be compared to the glory that is coming for followers of Christ (Rom 8:18). Discontentment can create anger as well as unmet expectations, but if we realize God is sovereign over all that happens, we will trust God in all this, knowing He is fully aware of what you're going through (Psalm 135:6). We are commanded to "Let there be no filthiness nor foolish talk nor crude joking, which are out of place" (Ephesians 5:4). Misuse of God's name is no small thing to Him (Ex 20:7). You can overcome swearing or using cuss words by the Spirit of God and through Christ Who Himself will strengthen you (Phil 4:13). Without Him, we cannot do much of anything of significance (John 15:5).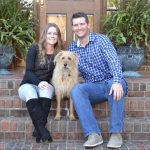 Bad Company
The Bible is clear that we tend to become who we hang around with, which is why we're told, "Do not be deceived: "Bad company ruins good morals" (1 Cor 15:33). Being too much like the world with people who are too much like the world can drag us down to their level, so choose carefully who are make friends with, "lest you learn his ways and entangle yourself in a snare" (Prov 22:25). It is best to spend time with believers who are like-minded and who are also guarding their tongue. We tend to watch our behavior and our words when in the company of other saints.
Conclusion
If we feel the urge to cuss or sense that anger is welling up in us, stop and pray. Think about how much God has blessed us. What could possibly happen in this life to dampen the joy that is set before us; that being the eternal Kingdom of God? If we trust in Christ and ask the Holy Spirit to help us guard our tongue, and if we recognize that God is sovereign over everything that happens, then nothing that happens make us cuss or swear anymore. Instead, we'll be praising God and thanking God for the blessing of eternal life through Jesus Christ's shed blood, knowing that our suffering is going to end someday (Rev 21:4-5). But, if you've never trusted in Christ, then you will have no power to guard your tongue; and worse, you will die with the wrath of God on you. I pray you trust in Christ today, while it's still called "today" (2 Cor 6:2). If you wait, it could be too late (Heb 9:27; Rev 1:7, 20:12-15).
Here is some related reading for you: Christian Swearing and Swear Words: A Lesson on Guarding Your Tongue
Resource – Scripture quotations are from The Holy Bible, English Standard Version® (ESV®), Crossway Bibles. (2007). ESV: Study Bible: English standard version. Wheaton, Ill: Crossway Bibles. Used by permission. All rights reserved.