If you're a new Christian, you've probably got several questions, so here are answers that new Christians need to know.
FAQ's
If you're a new Christian, you've probably got several questions, so here are answers that new Christians need to know. When a person becomes a member of the Church, similar to membership in any society or organization presupposes the existence of rights, duties, and responsibilities. The Church is more important than any earthly organization since it has an unearthly origin and its Head is our Lord Jesus Christ.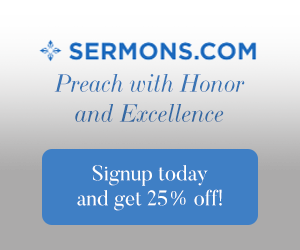 What to do after deciding to become a Christian?
First of all, to realize that you've become a member of the Church. Responsibility means fulfilling duties, where each person will give an account to God at the end of their earthly life and the general Last Judgment (Rev 20:12-15). This will come after the Second Coming of Christ the Savior to earth. The path is indicated, the door is open, it only remains for you to take it…and it begins with the church.
"And I saw the dead, great and small, standing before the throne, and books were opened. Then another book was opened, which is the book of life. And the dead were judged by what was written in the books, according to what they had done" (Rev 20:12).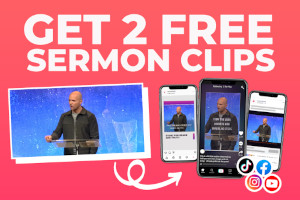 What if you feel insecure when visiting a new church; afraid of doing something wrong?
Don't be embarrassed by this. The uncertainty will quickly pass if you start attending church regularly. We must try not to condemn people if they refuse to forgive us, but tell them: "For Christ's sake, forgive me." And you can pray, "My God! Forgive me my sins, just as I forgive this man!"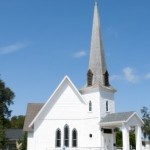 What does the word "ecclesiastical" mean?
An ecclesiastical Christian is someone who clearly understands the purpose of the Christian life — salvation. He measures his thoughts and actions with the Gospel of Jesus Christ for the sake of the Church. For such a Christian person, it is the norm of life, fasting for him is not just a restriction in food and drink, but also a time of repentance for his sins. Church holidays are a time of celebration about events that are directly related to God's Providence for the salvation of man, and most importantly, to himself.
"And let us consider how to stir up one another to love and good works, not neglecting to meet together, as is the habit of some, but encouraging one another, and all the more as you see the Day drawing near" (Heb 10:24-25).
How does the church function?
The churches pastors and teachers help in the formation of a person into the image of Christ and this directly affects their official and personal relationships. They become brighter, deeper, and more responsible to one another and to others. By violating church regulations, they understand that they're not just doing wrong, but they are hurting the witness of the Church and hurting the members of the church. And at the first opportunity, they should resort to the Sacraments of Confession and Communion, seeing in them the only possible medicine for healing his soul. Finally, an ecclesiastical person is someone who feels like, not only a son of God, but a son of the Church, and any distancing or separation from the church will prove painful and tragic. An unsaved person will only be able to find a filial feeling in themselves and understand that there is no salvation outside the Church.
How to start the Christian life?
Prayer, church visits, having regular participation in the Sacraments of Confession, and Communion. These are the beginning, foundation and basis of the church.
What obstacles can there be?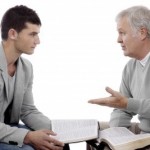 We can actually serve as obstacles to the path of church formation by those temptations and disorders that we might bring into the church. In a sense, the Church is by its nature both heavenly and earthly. The heavenly things in the Church are the Lord working in it, His grace, His saints, and angelic forces. And the earthly is people. Therefore, even in the church, one can encounter human shortcomings, completely "earthly" interests, and the infirmities of people. In this case, it is very easy to be tempted and disappointed, but we must try to understand this correctly. People come to the church to be saved, but they do not automatically become saints overnight. They bring their diseases, their passions, and their sinful skills here. Many people, with God's help, will overcome their human nature and their evil inclinations, but sometimes it takes years. It is necessary to know yourself and your weakness, so as not to condemn anyone else who also has weaknesses. It's important to not judge church members as if they were of the world. We need to consider the church's shortcomings as well as our own.
What about judgmental people?
It is very necessary to know that the enemy of salvation always seeks to have members quarrel; dividing them one against the other. And here Satan's main weapon is lying. He magnifies minor things and covers up serious things. Some people focus on the good things, and some on the bad things. Someone who condemns other people's shortcomings and sins eventually becomes a spiritual shipwreck. On the other hand, a Christian who leads an obedient and attentive life; who works on himself, and who struggles with his passions will become a good example and helper for those who are around him. And this (in doing what everyone is called to do in their place, trying to make it according to God) is the most wonderful benefits that a believer can bring into the whole Church.
"Love bears all things, believes all things, hopes all things, endures all things" (1 Cor 13:7).
How and where to start a spiritual life?
The spiritual life is the inner life. It is necessary to pay more attention to the inner state of the soul, the state of conscience, strive to live according to the commandments of God, constantly monitor thoughts and feelings, do not condemn anyone, do not be annoyed with anyone, and forgive everyone.
For those who want to start a spiritual life, it is necessary:
1) Turn to God with a prayer, asking Him to grant pure, deep faith, without which there is no salvation of the soul.
2) Read the Bible. Moreover, after reading it completely for the first time, open it again from the beginning and read one or two chapters every day, slowly, carefully, reflecting on what you have read, trying to understand the meaning of the Divine Revelation embedded within the text. You can start getting acquainted with the Holy Scriptures by reading a children's Bible, which describes the entire history of the relationship between God and man in simple, easy to understand ways. The New Testament describes the earthly life of the Lord Jesus Christ and His teaching about the Kingdom of God.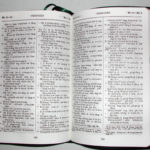 "I will ponder all your work, and meditate on your mighty deeds" (Psalm 77:12).
3) Start reading the patristic books that make up the treasury of spiritual knowledge. The selection of patristic literature for reading is a purely individual matter, performed with the blessing of a spiritual mentor, but there are authors whose works are understandable and useful to everyone. Some would include John Bunyan's Pilgrim's Progress and C. S. Lewis' Mere Christianity.
What should I watch out for, so as not to damage my soul?
It is inappropriate to communicate with representatives of the occult, the "White Brotherhood," Mormons, Eastern and pseudo-Eastern Hare Krishnas, Roerichs, psychics, sorcerers, and numerous "Orthodox healers." Communication with them can cause great spiritual harm. One should not get carried away by political passions. People have such values as they deserve according to their spiritual state; it is necessary to change, first of all, their own sinful life, but that comes only through repentance and faith (Mark 1:15).
Conclusion
It's important to remember that a person has nothing more precious than his or her own soul, and it's not necessary to get carried away with the unrestrained pursuit of worldly values that take away time and effort from serving God. These things will devastate and kill the soul. It's also necessary to thank God for everything that is sent: they joys and the sorrows, health and illness, wealth and need, since everything that comes from Him is good; and even with sorrows, like bitter medicine, the Lord heals the sinful sores of human souls. The Christian life is not for the faint—hearted. In all your actions and words, you should be guided by the main commandment of love for God and love for your neighbor.
Here is some related reading for you: Where is the Best Place to Start Reading the Bible for a New Christian?
Resource – Scripture quotations are from The Holy Bible, English Standard Version® (ESV®), Crossway Bibles. (2007). ESV: Study Bible: English standard version. Wheaton, Ill: Crossway Bibles. Used by permission. All rights reserved.
Author Bio: Alicia Burmeister is a writer, psychologist, and public speaker. She is also a contributor to biography writing services, where anyone can get professional writing help.