Here is a quick Bible study guide on 1 Peter chapter 5.  Add any comments you think that I missed and should have included.
Introduction
The Book of 1st Peter is an excellent book that is just as relevant today as the day that it was written and still speaks to us and can help us in our daily walk with God.  It is helpful for pastors, elders, deacons, church leaders and the entire congregation and I hope to show you why I believe this is so.  The Word of God is timeless and abides forever and can help us grow in our knowledge of the Holy One and so let's get into the 5th chapter of 1st Peter.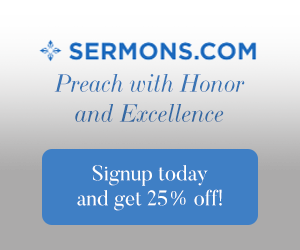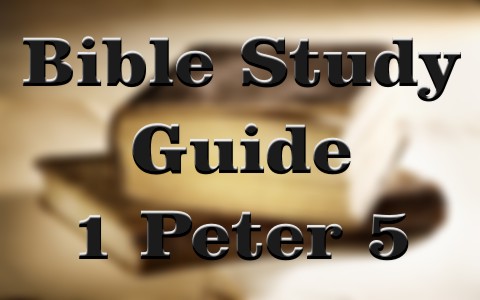 Peter's Exhortation to the Church
1 Peter 5:1-3 "So I exhort the elders among you, as a fellow elder and a witness of the sufferings of Christ, as well as a partaker in the glory that is going to be revealed:  shepherd the flock of God that is among you, exercising oversight, not under compulsion, but willingly, as God would have you; not for shameful gain, but eagerly; not domineering over those in your charge, but being examples to the flock."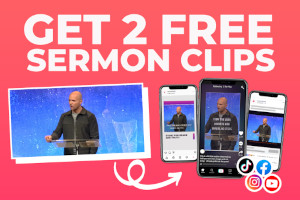 Peter equates an elder as a pastor or shepherd and gives instructions to them, advising them to exercise oversight but not under compulsion but out of love and so doing it willingly.  This is how "God would have" them exercise their oversight of the local flock. It is clearly not for money's sake but as part of their calling.  When Peter words it "shameful gain" he is essentially saying that they're not in it for the money but they're also not to be domineering over those whom God has set them over.  They are to be examples to the flock where Christ has placed them as being an under-shepherd to the Great Shepherd and a good shepherd always feeds the flock on a steady diet of the Word of God.
Clothed with Humility
1 Peter 5:5-7 "Likewise, you who are younger, be subject to the elders. Clothe yourselves, all of you, with humility toward one another, for "God opposes the proud but gives grace to the humble." Humble yourselves, therefore, under the mighty hand of God so that at the proper time he may exalt you, casting all your anxieties on him, because he cares for you."
Peter instructs the younger believers to show respect by being in subjection to the elders and instructs all of the church, including the elders and pastors, to be clothed in "humility toward one another" because God will resist the proud and gives grace only to those who are humble and contrite in spirit.  If a person willingly humbles themselves God will exalt them someday.  The opposite is naturally true; if a person exalts themselves, God will surely humble them. It is better to humble ourselves than to have God do it for us.  One is a lot less painful.  The Greek word for "opposes" is not just being opposed too but as the Greek "antitassō" means "to range in battle against" so if we're proud, God is literally ranging in battle against us.  That will not turn out well.  Finally, He says that we should be casting all of our cares upon Him – all and not most. The Greek word used for casting is "epiriptō" and means "to throw upon" or "place upon" which shows that we are not able to bear or carry our own anxieties.
Satan, the Prowling Roaring Lion
1 Peter 5:8-9 "Be sober-minded; be watchful. Your adversary the devil prowls around like a roaring lion, seeking someone to devour. Resist him, firm in your faith, knowing that the same kinds of suffering are being experienced by your brotherhood throughout the world."
Peter is not addressing drunkenness in being "sober-minded" but being sober or serious-minded because we have an archenemy, the Devil, who is like a lion in the wild.  Satan is roaming or prowling about, crouching and hiding, ready to spring upon any of us in an instant.  Who are the most vulnerable?  It is those who are separated from the flock and the ones who are hurting or injured from the sufferings that we all endure in our Christian walk.  The flock, which is overseen by the Great Shepherd, Jesus Christ, is the only place that provides safety and protection and this protection is critical because Satan is "seeking someone to devour" right now, as I write this and as you read this.  The Christian life is not a solo act but must be one in which we are growing together, praying for one another, and encouraging one another.  Finally, we can resist him if we remain "firm in the faith" and this standing firm comes from the knowledge "that the same kinds of suffering are being experienced by your" brothers and sisters "throughout the world."  That is, you are not alone in this but in very good company.
Your Source of Strength
1 Peter 5:10-11 "And after you have suffered a little while, the God of all grace, who has called you to his eternal glory in Christ, will himself restore, confirm, strengthen, and establish you. To him be the dominion forever and ever. Amen."
Peter doesn't say "if we suffer a little while" but "after you have suffered a little while" which means that we will all suffer to some extent.  Peter is trying to encourage the church by telling us that our suffering is only for "a little while" which gives us hope because Christ "has called [us] to his eternal glory" so that one day this will all be behind us.  It is Christ Himself who will "restore, confirm, strengthen, and establish you" meaning that it is not within us to do it for ourselves.
Final Farewell
1 Peter 5:12-14 "By Silvanus, a faithful brother as I regard him, I have written briefly to you, exhorting and declaring that this is the true grace of God. Stand firm in it.  She who is at Babylon, who is likewise chosen, sends you greetings, and so does Mark, my son.  Greet one another with the kiss of love. Peace to all of you who are in Christ."
Peter apparently sent this epistle (letter) by Silvanus to the church and is exhorting them, and by extension us, to stand firm.  The image is that of a Roman Soldier who stands firm, with feet spread slightly and firmly holding his ground for the spiritual battle that we are all in at the present time.  Surely the victory has been won by Christ at Calvary, but like any war that has already been decided, there are still skirmishes until the pockets of resistance are finally cleared out.
Conclusion
The fifth chapter of 1st Peter is a chapter that still has meaning for us today, but really, what part of Scripture doesn't?  We need to be staying in the Word of God on a daily basis, casting all of our anxieties on Christ, clothing ourselves continually in humility, and standing firm because Satan and his minions are on the prowl and looking for those stragglers who are most vulnerable.  May God give us all wisdom in these things.
More interesting reading for you: Apostle Peter Biography
Resource – Scripture quotations are from The Holy Bible, English Standard Version® (ESV®), copyright © 2001 by Crossway, a publishing ministry of Good News Publishers. Used by permission. All rights reserved.