God's didn't just put us here on earth to fend for ourselves. No, He also gave us His word to show us not only that we have a Supreme Leader, but that when we look, He shows us how He leads. When we understand that God gives us all that we need to follow Him, we can be amazed at how very, very much He loves us. Take a look at these excellent examples of how God leads His people that I found in the Bible:
He Guides Us Every Day
He guides our path to safety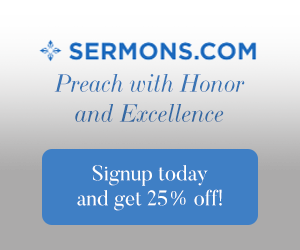 Psalm 23:2 He maketh me to lie down in green pastures: He leadeth me beside the still waters.
He helps us make decisions, if only we follow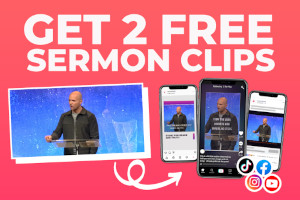 Psalm 25:9 The meek will he guide in judgment: And the meek will he teach his way.
He never stops guiding us
Psalm 48:14 For this God is our God for ever and ever: He will be our guide even unto death.
He gives us advice
Psalm 73:24 Thou shalt guide me with thy counsel, And afterward receive me to glory.
He Guides with a Still Small voice, if only we listen
Isaiah 30:21 And thine ears shall hear a word behind thee, saying, This is the way, walk ye in it, When ye turn to the right hand, and when ye turn to the left.
He leads even when we are blind to His leading
Isaiah 42:16 And I will bring the blind by a way that they knew not; I will lead them in paths that they have not known: I will make darkness light before them, And crooked things straight. These things will I do unto them, and not forsake them.
He shows us truth
John 16:13 Howbeit when he, the Spirit of truth, is come, he will guide you into all truth: for he shall not speak of himself; but whatsoever he shall hear, that shall he speak: and he will shew you things to come.
We Seek Him
Psalm 5:8 Lead me, O LORD, in thy righteousness because of mine enemies; Make thy way straight before my face.
Psalm 25:5 Lead me in thy truth, and teach me: For thou art the God of my salvation; On thee do I wait all the day.
Psalm 27:11 Teach me thy way, O LORD, And lead me in a plain path, because of mine enemies.
Psalm 143:10 Teach me to do thy will; for thou art my God: Thy spirit is good; lead me into the land of uprightness.
He is Our Leader In:
Places of Testing
Deuteronomy 8:2 And thou shalt remember all the way which the LORD thy God led thee these forty years in the wilderness, to humble thee, and to prove thee, to know what was in thine heart, whether thou wouldest keep his commandments, or no.
Places of Learning
Deuteronomy 32:11–12 As an eagle stirreth up her nest, Fluttereth over her young, Spreadeth abroad her wings, taketh them, Beareth them on her wings: So the LORD alone did lead him, And there was no strange god with him.
The Simple Path
Psalm 27:11 Teach me thy way, O LORD, And lead me in a plain path, because of mine enemies.
Places Beyond
Psalm 139:9–10 If I take the wings of the morning, And dwell in the uttermost parts of the sea; Even there shall thy hand lead me, And thy right hand shall hold me.
The Way to the Cross
Mark 10:32–34 And they were in the way going up to Jerusalem; and Jesus went before them: and they were amazed; and as they followed, they were afraid. And he took again the twelve, and began to tell them what things should happen unto him, Saying, Behold, we go up to Jerusalem; and the Son of man shall be delivered unto the chief priests, and unto the scribes; and they shall condemn him to death, and shall deliver him to the Gentiles: And they shall mock him, and shall scourge him, and shall spit upon him, and shall kill him: and the third day he shall rise again.
The Way to Heaven
Luke 24:50–51 And he led them out as far as to Bethany, and he lifted up his hands, and blessed them. And it came to pass, while he blessed them, he was parted from them, and carried up into heaven.
Final Thoughts
We can make the choice to go through life without a leader, but why? His way is perfect and His plan to lead us in His way is perfect. Follow Him, you will never regret it.
More reading here: What Does the Bible Say About Leading by Example?
Resource – Scripture quotations are from The Holy Bible, King James Version