To covet is one of those things that the Bible says we should purpose not to do. Some other synonyms for covet or covetousness are: greed, acquisitive and avarice. Wanting something is not necessarily coveting, however when that desire becomes so strong that we can think of nothing else, that is when we need to check to see if it is a wrongful or inordinate desire. Here are some good references in the Bible for coveting and covetousness. When you study it out you will see that coveting really leads to no good and the fruit of it is simply rotten.
Covetous Men in the Bible
Joshua 7:20–21 And Achan answered Joshua, and said, Indeed I have sinned against the LORD God of Israel, and thus and thus have I done: When I saw among the spoils a goodly Babylonish garment, and two hundred shekels of silver, and a wedge of gold of fifty shekels weight, then I coveted them, and took them; and, behold, they are hid in the earth in the midst of my tent, and the silver under it.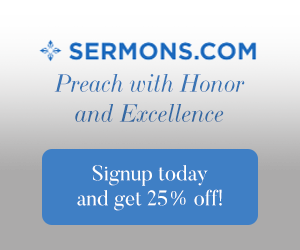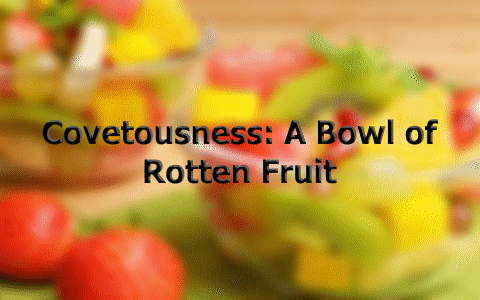 Amos 2:6–7 Thus saith the LORD; For three transgressions of Israel, And for four, I will not turn away the punishment thereof; Because they sold the righteous for silver, And the poor for a pair of shoes; That pant after the dust of the earth on the head of the poor, And turn aside the way of the meek: And a man and his father will go in unto the same maid, To profane my holy name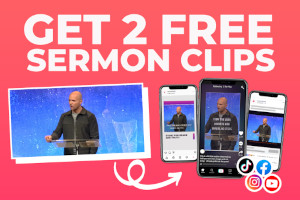 Matthew 26:14–16 Then one of the twelve, called Judas Iscariot, went unto the chief priests, And said unto them, What will ye give me, and I will deliver him unto you? And they covenanted with him for thirty pieces of silver. And from that time he sought opportunity to betray him.
Acts 24:24–26 And after certain days, when Felix came with his wife Drusilla, which was a Jewess, he sent for Paul, and heard him concerning the faith in Christ. And as he reasoned of righteousness, temperance, and judgment to come, Felix trembled, and answered, Go thy way for this time; when I have a convenient season, I will call for thee. He hoped also that money should have been given him of Paul, that he might loose him: wherefore he sent for him the oftener, and communed with him.
2 Peter 2:15–16 Which have forsaken the right way, and are gone astray, following the way of Balaam the son of Bosor, who loved the wages of unrighteousness; But was rebuked for his iniquity: the dumb ass speaking with man's voice forbad the madness of the prophet.
Covetousness Denounced
Exodus 20:17 Thou shalt not covet thy neighbour's house, thou shalt not covet thy neighbour's wife, nor his manservant, nor his maidservant, nor his ox, nor his ass, nor any thing that is thy neighbour's.
Jeremiah 6:13 For from the least of them even unto the greatest of them every one is given to covetousness; and from the prophet even unto the priest every one dealeth falsely.
Ezekiel 33:31 And they come unto thee as the people cometh, and they sit before thee as my people, and they hear thy words, but they will not do them: for with their mouth they shew much love, but their heart goeth after their covetousness.
Micah 2:2 And they covet fields, and take them by violence; And houses, and take them away: So they oppress a man and his house, Even a man and his heritage.
Habakkuk 2:9 Woe to him that coveteth an evil covetousness to his house, That he may set his nest on high, that he may be delivered from the power of evil!
Luke 12:15 And he said unto them, Take heed, and beware of covetousness: for a man's life consisteth not in the abundance of the things which he possesseth.
Colossians 3:5–7 Mortify therefore your members which are upon the earth; fornication, uncleanness, inordinate affection, evil concupiscence, and covetousness, which is idolatry: For which things' sake the wrath of God cometh on the children of disobedience: In the which ye also walked some time, when ye lived in them.
Covetousness Produces Rotten Fruit
Burglary
1 Kings 20:6 Yet I will send my servants unto thee to morrow about this time, and they shall search thine house, and the houses of thy servants; and it shall be, that whatsoever is pleasant in thine eyes, they shall put it in their hand, and take it away.
Destruction
1 Samuel 15:9 But Saul and the people spared Agag, and the best of the sheep, and of the oxen, and of the fatlings, and the lambs, and all that was good, and would not utterly destroy them: but every thing that was vile and refuse, that they destroyed utterly.
Hostility
Luke 16:14 And the Pharisees also, who were covetous, heard all these things: and they derided him.
Looting
Joshua 7:21 When I saw among the spoils a goodly Babylonish garment, and two hundred shekels of silver, and a wedge of gold of fifty shekels weight, then I coveted them, and took them; and, behold, they are hid in the earth in the midst of my tent, and the silver under it.
Mistreatment
Genesis 31:41 Thus have I been twenty years in thy house; I served thee fourteen years for thy two daughters, and six years for thy cattle: and thou hast changed my wages ten times.
Shamelessness
2 Kings 5:20 But Gehazi, the servant of Elisha the man of God, said, Behold, my master hath spared Naaman this Syrian, in not receiving at his hands that which he brought: but, as the LORD liveth, I will run after him, and take somewhat of him.
Unkindness
1 Kings 21:2 And Ahab spake unto Naboth, saying, Give me thy vineyard, that I may have it for a garden of herbs, because it is near unto my house: and I will give thee for it a better vineyard than it; or, if it seem good to thee, I will give thee the worth of it in money.
Final Thoughts
When you see all of the examples in the Bible of what comes of covetousness, no wonder we are commanded against it. No doubt, nothing good ever really comes to us when we covet it.
Read more about coveting here: Thou Shall Not Covet: Bible Lesson and Life Application
Resource – Scripture quotations are from The Holy Bible, King James Version.