Christianity, despite its history of close to 2000 years, remains one of the most critical pieces of any culture, but today, Christianity is within the age of digitalization, so how churches use technology to advance the Kingdom?
Age of Technology
Christianity, despite its history of close to 2000 years, remains one of the most critical pieces of any culture, but today, Christianity is within the age of digitalization, so how churches use technology to advance the Kingdom? It has never been overcome by time or change and continues to grow strong under pressure. These days, almost every religion, especially Christianity, has embraced digital media as a means of spreading its teachings, promoting Digital Churches. Among the most prominent examples is the advent of writing, the transition from the scroll to the codex, the innovation of printing, the spread of literacy, the creation of electronic media (radio, telephone, cinema, and television), and following the growth of digital communication (social media, websites, and digital publishing). Hence, the digital age has triggered this revolution, which will profoundly impact the religious landscape in the following decades.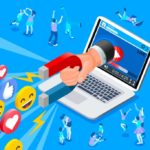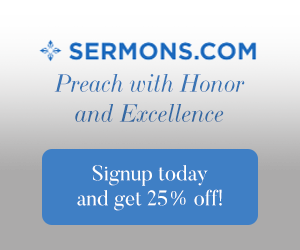 Digital Churches
Many people are concerned about the future of Christianity in an increasingly secular society that celebrates individuality, personal choice, and consumerism. At the same time, more people express interest in spirituality than ever before. Today, you can find countless religious communities online where you can connect with others around the world. This happens through the internet, and social networking makes it possible to connect with like-minded people any time of day. People can now pursue spirituality without worrying about their physical location, travel expenses, or busy schedules. They can join digital churches that they feel are more compatible with their beliefs than local churches if they are not biblical.
In this blog post, you will get detailed knowledge about how Christianity has evolved in the current age of digitalization with some examples and shreds of evidence from the Bible and history.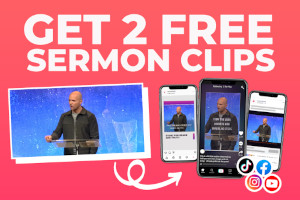 "How then will they call on him in whom they have not believed? And how are they to believe in him of whom they have never heard?[c] And how are they to hear without someone preaching" (Rom 10:14)?
Digitization Promoting Christianity
Christians nowadays are fully immersed in the digital age. It is becoming an international or at least a transnational phenomenon more and more often. Statistics show that one in ten Europeans and North Americans is currently a practicing Christian in the media perspective. Even though there are still about 2 billion Christians worldwide, their distribution has changed drastically over the last 20 years: while in 2001, only 24 percent of all Christians lived in developed countries. This percentage increased to 31.11% by 2020.
Besides, the church culture and communities are also changing. New age churches and communities worldwide are virtualizing and becoming globalized quickly. The use of digital technologies in evangelization, formation, and service to other Churches has long been established as a regular part of daily life for all kinds of Christian's worldwide.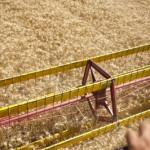 Here are a few examples of why digitization is promoted in Christianity:
Education and Learning
A critical aspect of the digitalization of religion is its implications for education. This has been reflected in the Bible verse as "We proclaim Him, admonishing every man and teaching every man with all wisdom, so that we may present every man complete in Christ" (Col 1:28). Education and learning are the first and foremost purpose of Christianity. The internet has changed how people learn. For example, there are now massive open online courses (MOOCs) that use video lectures to teach students in the comfort of their own homes and at affordable prices. People who cannot afford traditional universities can educate themselves through these self-paced courses.
Connectivity
One of the Bible commandments is "Love thy neighbor" (Lev 19:18), which means that people should connect and help each other out. Connectivity or communication has played a more prominent role than ever before as modern technology allows people to communicate with each other regardless of distance.
It can be done online; through Emails, Skype, Facebook, WhatsApp, Messenger, Instagram, Twitter, Zoom, and many others. The new-age churches are adopting and implementing these digital tools to connect with more people, reply to their religious and social queries.
Ease of Practice
Many churches and their members began to use the Internet to provide information about their churches, ministries, and religious practices.
Church websites now include direct information about why one would want to visit a location, their beliefs, what's offered, and how it works. Pastors have begun recording sermons and posting them online, making them available for those who cannot attend a live service due to health or other reasons. Many churches have also begun to post podcasts of their recorded sermons on their website, Twitter, and Facebook accounts for the digital church, making it easier and more flexible for people to listen and practice their faith.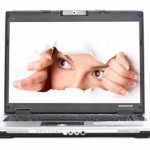 Ways and Examples of Digitalization
As discussed, technology has become a necessary part of our lives. In the last 15 years alone, it is estimated that people have doubled their usage of digital platforms. The use of technology in daily life increases from generation to generation, and it seems that every new one is more used to the "digital world" than the previous generation.
Advancing the Gospel
Most digital churches today have a website, and many even take it a step further using social media. Facebook groups for specific denominations alone have well over 100 million members. Furthermore, research has shown that young people are becoming less involved in organized religion as more people check their phones during church services. In fact, for those aged 18-35, 65 percent said they would instead go to a social gathering or event than the church.
Many churches have been making it their mission to modernize and take advantage of technology in recent years. This can be seen in apps, virtual reality tours, and connections through social media. It is essential to recognize the benefits and pitfalls of digitalization in religion.
Today, churches use apps for holy and religious purposes, such as Bible verses, meditation, and prayer requests and reminders. Virtual reality tours are used to allow church-goers to explore the inside of the church building without having to travel there.
Digital Church services can also use apps and social media for their faithful to stay connected and actively involved. They can digitally share their message through various social media platforms, allowing for widespread accessibility and increased followers. Social media is also crucial because it enables digital churches to virtually advertise fundraising or other events.
Many church-goers see using these apps to further connect themselves with their faith, specifically God and Jesus Christ, however, if one spends too much time on these applications, they risk disconnecting themselves from the real world and their loved ones and the local body of Christ. The use of digital applications can also be seen as an insincere attempt to modernize and appeal to a younger demographic.
"And let us consider how to stir up one another to love and good works,

 not neglecting to meet together, as is the habit of some, but encouraging one another, and all the more as you see the Day drawing near" (Heb 10:24-25).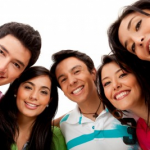 Young church-goers must recognize that social media does not reflect the true nature and spirit of what it means to be a part of a church's community. Churches should not use their presence on social media as the only form of communication between their members. Social media interactions must still take place in person. The use of digital applications requires one to consider whether they would prefer to connect with God through real-life experiences or solely through virtual means, however, for many, it's not an option anymore. The coronavirus pandemic has led to many social restrictions, resulting in strict guidelines for church-goers.
Conclusion
The COVID-19 epidemic has had a significant influence on Christianity in several ways, including the suspension of worship services and the closing of Missionary schools, as well as the cancellation of ceremonies and religious festivals. This has also urged many religious authorities and priests to take the necessary actions to continue Christianity's motive and teachings through digital means that led to the development of Digital Churches.
Author's Bio: Laura works as a PR manager at VeePN company in the VPN Google Chrome extension department. She is a frequent visitor to both regular and online churches. Laura considers it very important to unite Christians even during quarantine and Covid -19.
Here is some related reading for you: How Technologies Like Faith Brush Can Make Your Church More Visible
Resource – Scripture quotations are from The Holy Bible, English Standard Version® (ESV®), Crossway Bibles. (2007). ESV: Study Bible: English standard version. Wheaton, Ill: Crossway Bibles. Used by permission. All rights reserved.