Many people, Christians included, have failed or blown it big time, so what Scriptures can help us persevere when we've failed again?
Falling into Sin
How many of us have failed or blown it big time? I am the first to raise my hand on this subject, but I don't think I'm alone. There are so many Christians who succumb to temptation and fall into sin, but there's still good news. If you feel like you've failed, at least you're striving for holiness. You feel conviction over what happened, so that's good. The unsaved man or woman cares not about guilt or "sin," but the righteous do fall. The difference is, they get back up and are even more determined to resist temptation the next time it comes. Scripture says that "the righteous falls seven times and rises again, but the wicked stumble in times of calamity" (Prov 24:16). And realize this: if we fall into sin, at least we're not diving into it head first and swimming around in it…enjoying the waters. No, we get back up, dust ourselves off, ask for forgiveness, and resolve to do better next time. There is hope when you've blown it…again.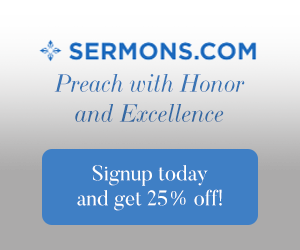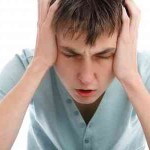 Troubled Times
Today we are living in troubled times and they are not getting any better. Clearly, things are getting worse. It's like Genesis chapter six all over again, but we cannot let the world's troubles overwhelm us, as they seemed to do the disciples. They were very troubled that Jesus was going away. He had been all they'd know, but now, He was leaving, so Jesus tells them (and I believe He would tell us), "Let not your hearts be troubled. Believe in God; believe also in me. In my Father's house are many rooms. If it were not so, would I have told you that I go to prepare a place for you" (John 14:1-2). When you feel troubled by what's happening to you, remember, "The steadfast love of the LORD never ceases; his mercies never come to an end; they are new every morning; great is your faithfulness" (Lam 3:22-23).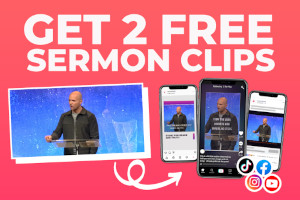 Suffering
There is no shortage of human misery or suffering today. In fact, it's getting worse and not better, however, the Apostle Paul actually says, "we rejoice in our sufferings, knowing that suffering produces endurance, and endurance produces character, and character produces hope, and hope does not put us to shame, because God's love has been poured into our hearts through the Holy Spirit who has been given to us" (Rom 5:3-5). Feeing weakened by your suffering or that of a loved one. God says to you what He said to the Apostle Paul: "My grace is sufficient for you, for my power is made perfect in weakness." Therefore I will boast all the more gladly of my weaknesses, so that the power of Christ may rest upon me. For the sake of Christ, then, I am content with weaknesses, insults, hardships, persecutions, and calamities. For when I am weak, then I am strong" (2 Cor 12:9-10). Yes, I can say as the Psalmist: "My flesh and my heart may fail, but God is the strength of my heart and my portion forever" (Psalm 73:26).
Overburdened
The solution for when you feel overwhelmed is simple: "Cast your burden on the LORD, and he will sustain you; he will never permit the righteous to be moved" (Psalm 55:22). Jesus Himself says to all those who are carrying around their own burdens all by themselves, "Come to me, all who labor and are heavy laden, and I will give you rest. Take my yoke upon you, and learn from me, for I am gentle and lowly in heart, and you will find rest for your souls" (Matt 11:28-29). If your yoke is hard and your burden is heavy, remember, the Lord says "my yoke is easy, and my burden is light" (Matt 11:30). God's got your back and your front. We know "The steps of a man are established by the LORD, when he delights in his way; though he fall, he shall not be cast headlong, for the LORD upholds his hand" (Psalm 37:23-24).
A Work in Progress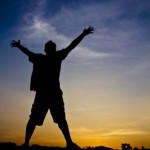 I would compare the Christian life here on earth as "seminary." That is, we are training today for the Kingdom tomorrow, and God will not give up on you but will keep working in you until it's time to go our heavenly home. The Apostle Paul was "sure of this, that he who began a good work in you will bring it to completion at the day of Jesus Christ" (Phil 1:6). God doesn't do things half way. You can be sure that God will not stop in the middle of His working in you, but bring you "to complete at the Day of Jesus Christ."
Conclusion
Failure is not final. Every life has good things and bad things. It seems life is a mixture of both, but we know that God will bring us through this. I can do nothing of significance outside of Christ, but "I can do all things through him who strengthens me" (Phil 4:13). Of course "all things" must be within the will of God, but no matter what happens in this life my fellow believers, I "know that for those who love God all things work together for good, for those who are called according to his purpose" (Rom 8:28). That means the bad things that people do to you or the demonic powers that seem to attack you, "all things," not most things or only the good things, work out together for best. Even the evil done against you can be used for God's good purposes (Gen 50:20). Jesus' supreme sacrifice is testament to the fact that what the world saw as bad (Jesus' death on a cross) brought the greatest possible good that could be brought (eternal life). And for all the evil done to Jesus, much good has come of it…and is still coming for those who have repented and believed the gospel (Mark 1:15). I pray that's you.
Here is some related reading for you: How to Turn Your Past Failures into a Current Ministry
Resource – Scripture quotations are from The Holy Bible, English Standard Version® (ESV®), Crossway Bibles. (2007). ESV: Study Bible: English standard version. Wheaton, Ill: Crossway Bibles. Used by permission. All rights reserved.