The number of study Bibles available today is in the hundreds, so which are the best study Bibles out there?
Different Study Bibles
The number of study Bibles available today is in the hundreds, so which are the best study Bibles out there? With so many options out there, it can be hard to choose the best study Bible so that you can dive deeper into God's word. Almost all study Bibles are what's called 'application' bibles – they feature commentary, character studies, maps, charts and detailed book introductions to help you apply Biblical principles in your everyday life and further your understanding of the Scriptures.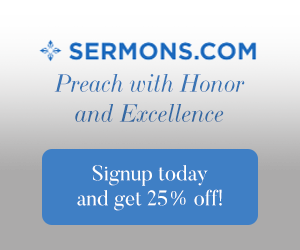 Several study Bibles are designed as 'quest' study Bibles. These Bibles are designed to help the spiritual reader delve deeper into life's most important questions, and at an intellectual level.
More Specific Study Bibles
If you're looking to explore Scripture more and gain deeper insights from Godly men and women in the Bible, there is a study Bible out there for you and one for every demographic in the church. There are also apps and detailed books on certain sections of the Bible. Of course, this does raise a few problems, so which study Bible is best for you? What are the best options out there?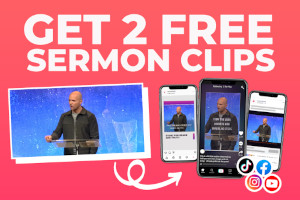 It is our endeavour to help you find the best study Bibles. Refer to these guidelines to get you searching to specific recommendations about various Bibles.
Your Choice of Bible
When it comes to study Bibles, you'll notice that there are heaps of different translations, from the ESV to the NIV, the CSB and the KJV. All these acronyms and choices might sound confusing, so stay with us and read on!
1.  Essentially Literal Bible Translations
This type of translation Bible seeks to translate the original Greek or Hebrew word into English as literally as possible – just as the name suggests! In some cases, a literal translation will make little sense in the modern era and in modern English, which is why some Bibles err on the side of caution and translate more creatively to make it understandable. The ELB translation attempts to come as close as possible to the original language, and still make sense to the contemporary reader. Examples of this type of translation are: the New King James, English Standard Version, New American Standard Bible, and the Holman Christian Standard Bible.
2.  Dynamic Equivalence Translations
These Bible translations aim to translate the Bible more symbolically, or in a 'thought-for-thought' manner. Instead of translating each word individually, they translate the meaning behind the sentence, or paragraph. This does of course lend to some misinterpretation, and the translator imbuing the translation with their personal own opinion.
This can lead to more of a commentary of the biblical text, as opposed to an actual translation of it. The 'content meaning' is provided, interpretively, whilst the 'lexical meaning' is neglected.
Some examples of these translations are the New International Version, the New Living Translation, and the New Century Version.
3.  Interpretation Centred Bibles
These Bibles are designed to enable the reader to get to the heart of the matter – the meaning of the text. Usually they contain study notes, maps, diagrams, cross-references and other helpful tools for self-study. These notes might be written by biblical scholars, or just one scholar. If you're looking for a range of opinions on the text, it's obviously beneficial to have commentaries from several different scholars includes in the notes. Some Bibles like this are the ESV Study Bible, and one with notes from one scholar is the MacArthur Study Bible.
4.  Application Bibles
These types of Bibles focus exclusively on how to apply areas of the Bible to your personal life. Rather than looking for the meaning in the text, they aim to bring the points of the passages across and make them into challenges for everyday life. Examples include the Life Application Study Bible, the Jesus Bible, and the ESV Devotional series (for men and for women).
Best Study Bibles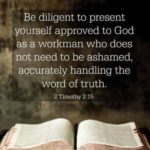 ESV Study Bible. Released in 2008. This Bible has received a lot of praise and won the Christian Book of the Year Award. It's interpretation is centred with notes from many scholars, and is a literal translation.
Life Application Study Bible. Now in its third edition after two sell-out runs, this is a very popular Bible for students. Featuring several translation options from KJV to NIV, this Bible is application centred with notes from several scholars, which appear at the bottom of each page for easy access.
Quest Study Bible.  Again, featuring notes from many respected scholars, this Bible is interpretation based and allows the reader to dive deeper into the word of God by providing character, plot and thematical notes. This Bible has a helpful introduction to biblical study, where characters and themes are introduced to give the reader a grounding for continued study.
New Living Translation.  A Bible that is dynamically translated, so it's very easy to read and understand. If you're looking to understand the Bible as a whole, it's a good choice to read quickly!
Compass.  A great Bible for being a mixture of 'word-for-word' and 'thought-for-thought' translation, it's the perfect Bible for many people and was conceived to enable people to seek a deeper connection with God. The translation of the Book of Revelation is particularly encouraging as this traditionally complex book receives edifying treatment.
CSB Ancient Faith Study Bible.  Published for the first time as recently as September 2019, this study Bible provides the reader with commentary, not only from modern scholars, but from ancient sources as well. This provides the reader with a sense of the ancient heritage of biblical study and offers timeless insight into biblical themes.
The Thompson Chain-Reference Bible.  This reference Bible enables readers to follow themes, characters or locations in the Bible, tracing the references to build a broader tale. It's a useful Bible for teachers looking to bring these themes into the classroom.
The Starting Place Study Bible.  This easy to read Bible offers the beginner excellent Bible studies and there's accessible entry points into the different themes and ideas of the Bible.
Conclusion
There is so much to learn from the Bible, but it can be thematically dense, and at times, a little confusing to understand. Whether you're just starting out with biblical studies, seeking a deeper connection to God or pursuing personal development through an understanding of the events and themes of the Bible, one of the above study Bibles will be right for you, as well as providing you with a deeper understanding of the Christian message.
Here is some related reading for you: What Are The Best Bible Translations?
Resource – Scripture quotations are from The Holy Bible, English Standard Version® (ESV®), Crossway Bibles. (2007). ESV: Study Bible: English standard version. Wheaton, Ill: Crossway Bibles. Used by permission. All rights reserved.
Author's Bio: Katherine Rundell is a writer and interpreter at Essay Help who has experience in translating , writing different articles and has been involved in many projects.