When meditating upon the goodness of the Lord, we can be overwhelmed by how exceedingly blessed we are. That being said, I realize that there are times that we forget about all the blessings and spend too much time thinking about those things that we do not have — those things that we want. Take a look at these awesome KJV Bible verses about abundance and want.
Abundant – Joy, Life, Grace, Power and Supply
Psalm 36:8 They shall be abundantly satisfied with the fatness of thy house; And thou shalt make them drink of the river of thy pleasures.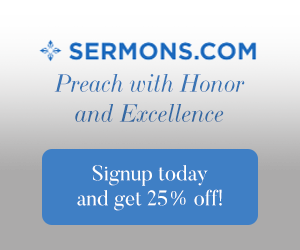 John 10:10 The thief cometh not, but for to steal, and to kill, and to destroy: I am come that they might have life, and that they might have it more abundantly.
2 Corinthians 9:8 And God is able to make all grace abound toward you; that ye, always having all sufficiency in all things, may abound to every good work: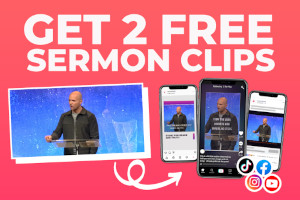 Ephesians 3:20 Now unto him that is able to do exceeding abundantly above all that we ask or think, according to the power that worketh in us,
Philippians 4:19 But my God shall supply all your need according to his riches in glory by Christ Jesus.

Plenty for the Obedient
Leviticus 26:5 And your threshing shall reach unto the vintage, and the vintage shall reach unto the sowing time: and ye shall eat your bread to the full, and dwell in your land safely.
Deuteronomy 30:9 And the LORD thy God will make thee plenteous in every work of thine hand, in the fruit of thy body, and in the fruit of thy cattle, and in the fruit of thy land, for good: for the LORD will again rejoice over thee for good, as he rejoiced over thy fathers:
Psalm 132:15 I will abundantly bless her provision: I will satisfy her poor with bread.
Isaiah 30:23 Then shall he give the rain of thy seed, That thou shalt sow the ground withal; And bread of the increase of the earth, And it shall be fat and plenteous: In that day shall thy cattle feed in large pastures.
Amos 9:13 Behold, the days come, saith the LORD, That the plowman shall overtake the reaper, And the treader of grapes him that soweth seed; And the mountains shall drop sweet wine, And all the hills shall melt.
Want Because of Sin and Laziness
Deuteronomy 28:47–48 Because thou servedst not the LORD thy God with joyfulness, and with gladness of heart, for the abundance of all things; Therefore shalt thou serve thine enemies which the LORD shall send against thee, in hunger, and in thirst, and in nakedness, and in want of all things: and he shall put a yoke of iron upon thy neck, until he have destroyed thee.
Job 15:20–23 The wicked man travaileth with pain all his days, And the number of years is hidden to the oppressor. A dreadful sound is in his ears: In prosperity the destroyer shall come upon him. He believeth not that he shall return out of darkness, And he is waited for of the sword. He wandereth abroad for bread, saying, Where is it? He knoweth that the day of darkness is ready at his hand.
Proverbs 6:11 So shall thy poverty come as one that travelleth, And thy want as an armed man.
Proverbs 19:15 Slothfulness casteth into a deep sleep; And an idle soul shall suffer hunger.
Proverbs 20:4 The sluggard will not plow by reason of the cold; Therefore shall he beg in harvest, and have nothing.
Final Thoughts
Wow! Do you see that? The Bible talks more about abundance and plenty than of want. Which do you suppose is best for us to meditate upon?
Take a look at this related article: The Apostle Paul's Secret of Contentment
Resource – Scripture quotations are from The Holy Bible, King James Version