I would venture to say that it is not difficult for us to ask the Lord's help when needed. He is faithful to help, however, there are things that hinder His help. Here are some of the things the Bible says about if you are being helped or hindered.
The Ultimate Helper
Psalm 28:7 The LORD is my strength and my shield; My heart trusted in him, and I am helped: Therefore my heart greatly rejoiceth; And with my song will I praise him.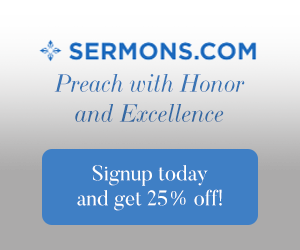 Psalm 40:17 But I am poor and needy; yet the Lord thinketh upon me: Thou art my help and my deliverer; Make no tarrying, O my God.
Isaiah 41:10 Fear thou not; for I am with thee: Be not dismayed; for I am thy God: I will strengthen thee; yea, I will help thee; Yea, I will uphold thee with the right hand of my righteousness.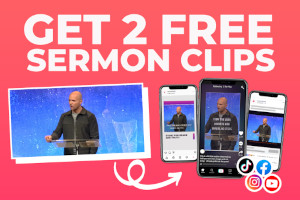 Isaiah 50:9 Behold, the Lord GOD will help me; Who is he that shall condemn me? Lo, they all shall wax old as a garment; the moth shall eat them up.
Hebrews 13:6 So that we may boldly say, The Lord is my helper, and I will not fear what man shall do unto me.

Some of His Ways of Helping
Exodus 14:16 But lift thou up thy rod, and stretch out thine hand over the sea, and divide it: and the children of Israel shall go on dry ground through the midst of the sea.
Joshua 3:17 And the priests that bare the ark of the covenant of the LORD stood firm on dry ground in the midst of Jordan, and all the Israelites passed over on dry ground, until all the people were passed clean over Jordan.
Isaiah 30:21 And thine ears shall hear a word behind thee, saying, This is the way, walk ye in it, When ye turn to the right hand, and when ye turn to the left.
Isaiah 42:16 And I will bring the blind by a way that they knew not; I will lead them in paths that they have not known: I will make darkness light before them, And crooked things straight. These things will I do unto them, and not forsake them.
Isaiah 45:2 I will go before thee, And make the crooked places straight: I will break in pieces the gates of brass, And cut in sunder the bars of iron:
Isaiah 49:11 And I will make all my mountains a way, And my highways shall be exalted.
Zechariah 4:7 Who art thou, O great mountain? before Zerubbabel thou shalt become a plain: And he shall bring forth the headstone thereof with shoutings, crying, Grace, grace unto it.
Matthew 21:21 Jesus answered and said unto them, Verily I say unto you, If ye have faith, and doubt not, ye shall not only do this which is done to the fig tree, but also if ye shall say unto this mountain, Be thou removed, and be thou cast into the sea; it shall be done.
Warnings Against Hindrance
Isaiah 57:14 And shall say, Cast ye up, cast ye up, prepare the way, Take up the stumblingblock out of the way of my people.
1 Corinthians 8:9 But take heed lest by any means this liberty of yours become a stumblingblock to them that are weak.
Romans 14:13 Let us not therefore judge one another any more: but judge this rather, that no man put a stumblingblock or an occasion to fall in his brother's way.
Romans 16:17 Now I beseech you, brethren, mark them which cause divisions and offences contrary to the doctrine which ye have learned; and avoid them.
Other Sources of Hindrance
Jeremiah 6:21 Therefore thus saith the LORD, Behold, I will lay stumblingblocks before this people, and the fathers and the sons together shall fall upon them; the neighbour and his friend shall perish.
Isaiah 59:2 But your iniquities have separated between you and your God, And your sins have hid his face from you, that he will not hear.
Matthew 7:3 And why beholdest thou the mote that is in thy brother's eye, but considerest not the beam that is in thine own eye?
Matthew 16:23 But he turned, and said unto Peter, Get thee behind me, Satan: thou art an offence unto me: for thou savourest not the things that be of God, but those that be of men.
Mark 11:25–26 And when ye stand praying, forgive, if ye have ought against any: that your Father also which is in heaven may forgive you your trespasses. But if ye do not forgive, neither will your Father which is in heaven forgive your trespasses.
Hebrews 12:1–2 Wherefore seeing we also are compassed about with so great a cloud of witnesses, let us lay aside every weight, and the sin which doth so easily beset us, and let us run with patience the race that is set before us, Looking unto Jesus the author and finisher of our faith; who for the joy that was set before him endured the cross, despising the shame, and is set down at the right hand of the throne of God.
James 1:6 But let him ask in faith, nothing wavering. For he that wavereth is like a wave of the sea driven with the wind and tossed.
Final Thoughts
Amazing how many things can get in the way of our relationship with God and Jesus. Isn't it great to know that Jesus gave us the best model of prayer in the Bible. That, of course, is the Lord's Prayer and you can read all about it in Matthew chapter 6. And I love how Paul sums it up too: "Be careful for nothing; but in every thing by prayer and supplication with thanksgiving let your requests be made known unto God. And the peace of God, which passeth all understanding, shall keep your hearts and minds through Christ Jesus." (Philippians 4:6-7). A command and a promise. What a great combination!
Take a look at this related article: The Lord's Prayer Bible Verses and Study
Resource – Scripture quotations are from The Holy Bible, King James Version