Here's a book review of the NIV Adventure Bible; Polar Exploration Edition.
Teach your Children
Every parent and grandparent, and every foster parent and caregiver should expose their children or grandchildren to the Word of God. This was not part of the Mosaic Law but God Himself says we must teach our children about God, and that includes the Word of God, the Bible. God told parents in ancient Israel to teach them about God's law, so parents and grandparents must "teach them diligently to your children, and shall talk of them when you sit in your house, and when you walk by the way, and when you lie down, and when you rise" (Duet 6:7). Furthermore, God commands parents, "You shall therefore lay up these words of mine in your heart and in your soul, and you shall bind them as a sign on your hand, and they shall be as frontlets between your eyes" (Deut 11:18), which means they should be in our hearts and in our minds, and in that way, you can "teach them to your children, talking of them when you are sitting in your house, and when you are walking by the way, and when you lie down, and when you rise" (Deut 11:19). If children are not exposed to the Word of God at an early age, they may not want to read it when they get older, so that's why a good children's Bible is essential in the formative years of a child's life, and it sends an important message to children when they see you reading your Bible. That's where the NIV Adventure Bible; Polar Exploration Edition comes in. Let's review it together to see what it's like and see if it's something we should consider for our children and grandchildren.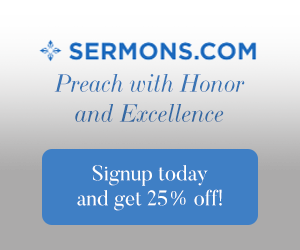 At First Glance
When I first thumbed through this Bible, I was pleasantly surprised by the beautiful illustrations, and the features by Lawrence Richards. This Bible captivated my attention, even though I'm pushing the upper 60's. The illustrations and features enhance the Scriptures as they are highly relevant to the subject matter or topic, and they show children what God is like, and how they should react in certain situations. This is all in the hopes that they'll make good decisions in school and in life. One illustration and feature is about Psalm 61 where the psalmist says God has "been my refuge, a strong tower against the foe" (Psalm 61:3), so when we need to, we can "take refuge in the shelter of [His] wings" (Psalm 61:4). The illustration that goes with that verse (p 642) describes what ancient towers were like in biblical times. Next to the verses is an illustration of a fortress with a tower in it. To the left of that illustration it says, "God is like a strong tower [and] even if the walls were broken down, the people of the city would be safe inside the tower." That's an excellent image of God as our protector during the violent times in which we live. Children que in better with images, and the illustrations and features (or explanations) allow children to make better sense of the Scriptures.
Jewish History and Culture
What I really like about this Bible is that it dives deep into the culture of the nations, enriching the child's understanding, like a section on the ancient feast days of the Jews. The more children understand the history and culture of Israel, the better they can relate to the New Testament. And understanding more about the holy days or feast days, allows them understand Jesus Christ better, and see that the feast days foreshadowed the coming work of Christ. In one feature, the author asks, "Why is the holiday that celebrates the Jews deliverance called Purim" (p 556)? The author then goes on to explain that the holiday is called Purim "to remind everyone how Haman cast lots to pick a day to try and kill all the Jews." The name reminds the Jews of "God's providence and love," which are important lessons for a child (or anyone) to learn.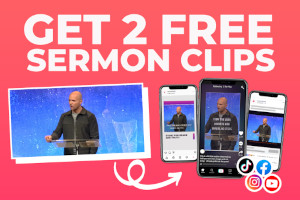 Bible Reading Plan
Many adults find it difficult to stick to a daily Bible reading plan, but this Bible makes it easy. For example, the NIV Adventure Bible – Polar Exploration Edition, contains a section that has a two-week reading plan on Jesus' life, and another section on what Jesus taught about various subjects like love, judging others, and responding to our enemies, the very same things that Christian adults face too. It gives them the chapter and verse so that if they need help in a certain area, like "revenge," they can turn to Matthew 5:38-42. It's beautifully simple, but simply beautiful because it gives them biblical advice on how to respond to others. It provides tangible things they can do to please God and to please our neighbor. There are also sections on the 12 Disciples, the Ten Commandments, and on loving God and loving others (p 1269).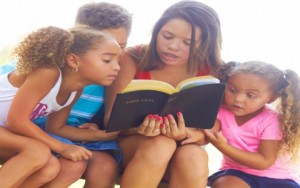 Conclusion
I would be pleased to give this Bible to any of my grown children or grandchildren. It would provide a lot of answers to their questions. Better yet, it will make them think about things that they've never thought about before, and it will give them a biblical perspective of the world. Studying or reading this Bible will make them think of other questions, but that's a quest that any parent or grandparent would love to see. At first glance, they might start off reading it, but in the end, they may end up studying it, because it's just so hard to put down. The images, features, and footnotes make it captivating reading, and since children have shorter attention spans, this Bible will do a better job of holding their attention. It would make an excellent Book for a children's Bible, for a gift, or as a Bible they can use in church, but it's also a Bible they can take on a trip, or when they have to wait. This Bible has such a broad subject range that every child will find something they're interested in. The animals in many of the illustrations pic the eye's attention, and draw it to the boxes or pages where there is more content. This content enhances the understanding of the adjoining Scriptures. In short, the features make sense of the Scriptures they read. I would personally recommend the NIV Adventure Bible – Polar Exploration Edition for any child, even up to the pre-teens.
Features by Lawrence O. Richards. NIV Adventure Bible Polar Exploration Edition. (Grand Rapids, MI: Zonderkids Publishing, 2018).
Here is some related reading for you: What Are the Best Bible Translations?
Resource – Scripture quotations are from The Holy Bible, English Standard Version® (ESV®), Crossway Bibles. (2007). ESV: Study Bible: English standard version. Wheaton, Ill: Crossway Bibles. Used by permission. All rights reserved.