Being a mother is one of the most important jobs that God gives to any woman. I have been a mom for over thirty years and now have the joy of seeing my children raise their own children. Some of my children were born before I came to know Jesus as my personal Savior and I have learned that in that role as a Christian mother, God has given me and my sisters in Christ some awesome responsibilities; while at the same time allowing us to be good wives. As our family grows and we spend time raising our children in the nurture and admonition of the Lord, we must take care to keep our priorities in line. Here are just 7 tips for the Christian mother that will help you to be the mother that God created you to be.
Spend time with the Lord every day
My motto is: "Christianity isn't for just once a week; Christianity is for Every Day".  I say this because to claim that we are a Christian is to say that we are a follower of Christ.  We believe that Jesus was crucified, dead, buried and resurrected three days later to pay our sin debt. When we say we love Jesus we should desire to spend time with Him every day. My time with the Lord is when I wake up in the morning and have my coffee. That is when I read the Bible or another personal devotion book that includes Biblical references. Jesus is my Savior and my brother and in order to have a relationship with Him I must spend time reading His Word and this is true for every Christian. That is how God communicates with us in this age; He teaches us through the Bible, which is the His Holy Word. This might also be a time when you offer prayers to God. Your prayer journal could include the list of prayer requests that you jot down during the week. These are not only prayers for you and your family, but the prayers of others too.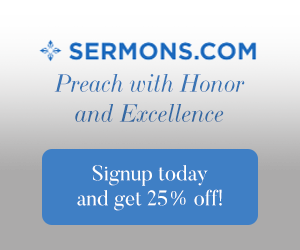 Mark 1:35 ( KJV ) 35And in the morning, rising up a great while before day, he went out, and departed into a solitary place, and there prayed.
Make sure your husband comes first
For women who are married
Your husband and his needs should always come before the needs of the children – barring any illness or emergency with the children. When he comes home from work, your children need to be taught that you and he need some time to talk. Just 15 minutes a day when your husband gets home to talk about his day and your own will make a huge difference in your relationship. Children need to be trained to understand that your relationship with their Dad is second only to your relationship with God. You and your husband were a family before the children were born into your home and when they leave the nest you will remain a family; just the two of you. Maintaining a good relationship with your husband is paramount to having a strong family unit. When your short time with hubby is finished then it will be time for Daddy to spend time with the children while you put the finishing touches on dinner. Beginning when the children are very young with this routine will help you when all the kids fly the coop. Neglecting to spend quality time with your husband during the time that the children are at home will make it very difficult for the two of you for have things in common when they leave.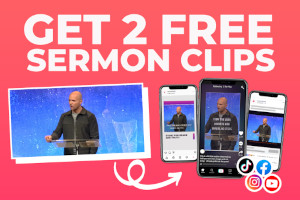 For women who are not married
For the Mother that does not have a husband in the home, your job is more of a challenge than they that do. The Bible teaches that Jesus is the husbandman (James 5:7-8) and so you might find that your time at the end of the day could be spent with the Lord. Perhaps this is a time that you and the children may enjoy a Bible story or family devotion. Your strength comes from the Lord and the more time you can spend with Him, the stronger you will become in your season of single parenthood.
Psalms 121:1-2 ( KJV ) 1 I will lift up mine eyes unto the hills, from whence cometh my help. 2 My help cometh from the LORD, which made heaven and earth.
Teach the children to love Jesus
Although the Bible clearly teaches that the husband is the spiritual leader in the home (Genesis 3:16; 1 Corinthians 11:3; Ephesians 5:21-33; 6:4) the reality is that much of teaching and training falls to mom. Mom spends most of the time with the children and so mom should be prepared to teach the children to love Jesus. So while spiritual training for the children is the responsibility of both parents, mom does a lot of it. Make them fall in love with Jesus so that when it is time for them to make their own choices in life they choose Jesus.
Deuteronomy 6:6-9 ( KJV ) 6And these words, which I command thee this day, shall be in thine heart: 7And thou shalt teach them diligently unto thy children, and shalt talk of them when thou sittest in thine house, and when thou walkest by the way, and when thou liest down, and when thou risest up. 8And thou shalt bind them for a sign upon thine hand, and they shall be as frontlets between thine eyes. 9And thou shalt write them upon the posts of thy house, and on thy gates.
Remember they are watching you
As you spend time with the children and even with their friends, remember they are like little sponges and take it all in. That includes the bad with the good. Be careful to be a good model for your children. Let your daughters see what a godly wife and mommy looks like because one day God might bless them with a husband. Let your sons learn from your behavior what they should be looking for in a wife. One day your children will be grown and the way you raised them (your model to them) will have a huge impact in how they relate to their new family members. Remember what Paul wrote about Timothy:
2 Timothy 1:5 ( KJV ) 5When I call to remembrance the unfeigned faith that is in thee, which dwelt first in thy grandmother Lois, and thy mother Eunice; and I am persuaded that in thee also.
Go to church and be involved
I pray that you are a mother who is able to meet with the body of believers regularly. Time spent with fellow believers in corporate worship is encouraging not only to yourself, but also to those who worship with you. Teach the children that church is a special time and that it is a privilege to go there. Learn to trust the nursery workers to care for your young children so that you may attend the preaching service. Volunteer on the rotating nursery worker schedule so that some other mom may attend service as well.
Romans 12:5 ( KJV ) 5So we, being many, are one body in Christ, and every one members one of another.
Seek out Christian girlfriends
Be sure to have some girlfriends of your own. The time you spend in your relationships with people outside of your family unit will impact your relationships with your family. You should be careful that you have friends and that they are other women of like faith. Close relationships with men other than your husband will put you in the path of temptation – even though you feel "that will never happen to me". Friends are very important and every mom needs at least one. Be friendly and you will be sure to have friends.
Proverbs 18:24 ( KJV ) 24A man that hath friends must show himself friendly: and there is a friend that sticketh closer than a brother.
Have fun
No doubt being the mommy is hard work. I know because I have done it. But don't ever forget that these are children you are raising and children like to have fun. That means do goofy things every now and again. On a hot day, surprise the children with a spontaneous water balloon fight. Or take an unplanned trip to the zoo and go hang out by the monkeys and laugh hysterically when they do monkey kind of things. Let them know you love them and realize they are children and even though your job is hard sometimes, you want to cherish the moments with them.
Psalms 32:11 ( KJV ) 11 Be glad in the LORD, and rejoice, ye righteous: and shout for joy, all ye that are upright in heart.
I have shared just 7 tips for the Christian mother here, do you have some that you would like to share? Please comment below.
Take a look at these similar articles:
Source
The Holy Bible, King James Version
YouTube video "Cherish the Moment" by Ron Hamilton