The Resurrection of Jesus Christ is essential to the gospel, and here are 7 powerful Bible verses showing the power of the resurrection.
The Resurrection
The Resurrection of Jesus Christ is essential to the gospel, and here are 7 powerful Bible verses showing the power of the resurrection. The resurrection is essential to the gospel because "if Christ has not been raised, your faith is futile and you are still in your sins" (1 Cor 15:17) and without that hope that our own bodies will one day be resurrected to eternal life someday, "we are of all people most to be pitied," but of course, He is risen. The Scriptures declare it, saying "God raised the Lord and will also raise us up by his power" (1 Cor 16:14).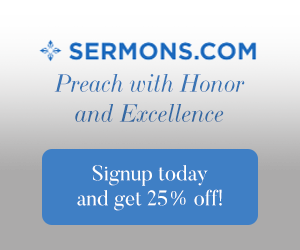 The Empty Tomb
Luke 24:2-3 "And they found the stone rolled away from the tomb, but when they went in they did not find the body of the Lord Jesus."
The tomb was left open, not so Jesus could get out, but so that the eye witnesses could get in and see that Jesus had been raised to life again. Of course, Jesus is God and He did not go out of existence, since God cannot die, and since the wages of sin is death (Rom 6:23), the grave couldn't hold Him because He was sinless (Acts 2:24)!
Perish Without Christ
First Corinthians 15:17-18 "And if Christ has not been raised, your faith is futile and you are still in your sins. Then those also who have fallen asleep in Christ have perished."
Jesus Christ is the firstfruits of those raised from the dead, and being a forerunner, we know we too will be raised. We ought to thank God that "Christ has been raised from the dead, the firstfruits of those who have fallen asleep" (1 Cor 15:20). This means our resurrection to glory is guaranteed.  You are not standing on burial ground in the cemetary, but it is "resurrection ground!"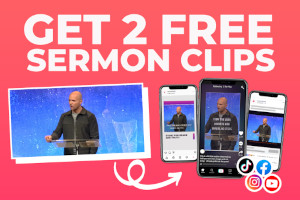 Belief and Eternal Life
John 11:25-26 "Jesus said to her, "I am the resurrection and the life. Whoever believes in me, though he die, yet shall he live, and everyone who lives and believes in me shall never die. Do you believe this?"
Jesus here links eternal life and belief in Him since there is no other way into the Kingdom (Acts 4:12), Even death will not cut us off from His loving presence someday, nor anything else in this world will separate us (Rom 8:37-39). If you believe this, then even if you die, and we all will, you shall live again…having received eternal life by faith in Christ.
Born From Above
John 1:12-13 "But to all who did receive him, who believed in his name, he gave the right to become children of God, who were born, not of blood nor of the will of the flesh nor of the will of man, but of God.
Jesus clearly taught that we are born from above (John 3:3-7) and so just as we had no choice in the matter of when or if we'd be born, we had no choice but to only believe and be saved. He gave that right to us and it was not of ourselves (Eph 2:8-9). It was not of my own will nor was it of your own will; it was an act of God's sovereign, saving, loving grace (Rom 5:6-10). This is just what the Apostle Peter wrote about when he said, "Blessed be the God and Father of our Lord Jesus Christ! According to his great mercy, he has caused us to be born again t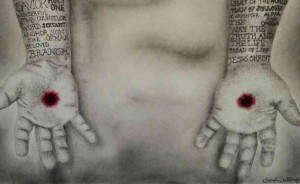 o a living hope through the resurrection of Jesus Christ from the dead, to an inheritance that is imperishable, undefiled, and unfading, kept in heaven for you" (1 Pet 1:3-4).
Eye Witnesses
Acts 2:32 "This Jesus God raised up, and of that we all are witnesses."
How important to Paul was the resurrection? Notice it's not a footnote or good to know about Jesus Christ's resurrection, but it is "of first importance what I also received: that Christ died for our sins in accordance with the Scriptures, that he was buried, that he was raised on the third day in accordance with the Scriptures" (1 Cor 15:3-4). It's of "first importance." His sinless life, His suffering at Calvary, and His resurrection are all tied together. You cannot believe one and not believe the others, otherwise, you are not a true believer. This was not done in a corner but Jesus "appeared to Cephas, then to the twelve. Then he appeared to more than five hundred brothers at one time, most of whom are still alive, though some have fallen asleep" (1 Cor 15:5-6).
Evangelizing by Testimony
Acts 4:33 "And with great power the apostles were giving their testimony to the resurrection of the Lord Jesus, and great grace was upon them all."
Paul was on trial for preaching about what used to be called "the Way." Perhaps because Jesus is the One and only way to the Father (John 6:44), but the hope of the just or the justified (in Christ) is that of their resurrection will be to eternal joy and glory and not in the judgement of God (Rev 20:12-15), without end (Rev 21:8). The early church put great emphasis on the resurrection and as a result, "great grace was upon them all."
The Son of God
Matthew 27:52-54 "The tombs also were opened. And many bodies of the saints who had fallen asleep were raised, and coming out of the tombs after his resurrection they went into the holy city and appeared to many. When the centurion and those who were with him, keeping watch over Jesus, saw the earthquake and what took place, they were filled with awe and said, "Truly this was the Son of God!"
For those who were eye witnesses at Jesus' death, and upon seeing the miracles and the earthquake at Jesus' death, even the unbelieving Roman centurion declared, "Truly this was the Son of God!" For this former unbeliever, that was enough to make him believe.
Conclusion
If there is a greater miracle than that of a dead man coming to life, I don't know what is. Consider this. The Apostle Paul says that we all "were dead in the trespasses and sins in which you once walked, following the course of this world, following the prince of the power of the air, the spirit that is now at work in the sons of disobedience" (Eph 2:1-2). In other words, we were dead in sins and like the course of this world, headed to utter destruction in hell, but what happened? It was God Who, "even when we were dead in our trespasses, made us alive together with Christ—by grace you have been saved" (Eph 2:5).
We cannot make ourselves alive any more than we can bring about our own birth. God "made us alive." If He hadn't, we forget that dead men cannot choose anything but to suffer decay. Dead men cannot choose Christ. If you have still not trusted in Christ, then you are still dead in your sins and have no hope outside of Christ.  On judgment day, God will say "No" to you regarding your entering into the Kingdom. Your good works are useless to God (Matt 7:21-23; Eph 2:8-9; Rev 20:12-15). I plead with you to today…even now, repent of  your sins and put your trust in Christ.  If you don't, someday you'll face God's judgment after death (Heb 9:27) or at Christ's appearance (Rev 21:8), whichever comes first.
Here is some related reading for you: Historical Evidence of Jesus Christ's Resurrection
Resource – Scripture quotations are from The Holy Bible, English Standard Version® (ESV®), Crossway Bibles. (2007). ESV: Study Bible: English standard version. Wheaton, Ill: Crossway Bibles. Used by permission. All rights reserved.