Wouldn't it be great if there was a great hand from heaven pointing to the right decision? We can procrastinate as long as possible, but eventually the time will come when a decision has to be made. Decisions are tough because of the consequences that linger afterwards. What Bible verses can help in the days of tough decisions?
Pray for wisdom from God
"If any of you lacks wisdom, you should ask God, who gives generously to all without finding fault, and it will be given to you" (James 1:5).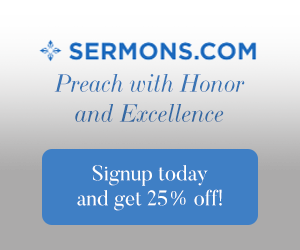 We should always begin with asking God for wisdom. The wisdom that comes from the world brings a pseudo-temporary peace followed by more frustration. The wisdom from God brings peace and life even when it gets tough. When we pray in faith believing that God will give us wisdom to make the best choice, He responds and gives us more than what we need.
Search the scriptures of God
"The precepts of the Lord are right, giving joy to the heart. The commands of the Lord are radiant, giving light to the eyes" (Psalm 19:8).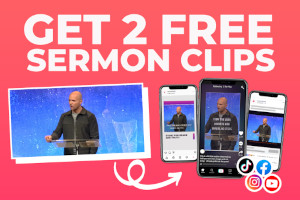 When making the tough decisions, it's important to search the Scriptures that can speak to our situations. It's a wonderful and joyful moment of discovery when we find a specific Scripture that speaks to us in the decision making process. Memorization is simplified because we are living and breathing His word while sensing His presence with us.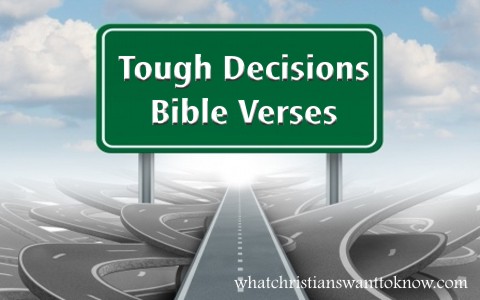 Be still before God
"Be still before the Lord and wait patiently for him; do not fret when people succeed in their ways, when they carry out their wicked schemes" (Psalm 37:7).
Sometimes when we are pressed to make tough decisions, there's the temptation to be quick and presumptuous instead of waiting on God. Being still before God means that we will have periods of time when it seems like nothing is happening. Yet in the Spirit the Lord is moving on our behalf. This is a time of quiet reflection and meditation with thankfulness because of the Lord's goodness.
Seek counsel from godly people
"Walk with the wise and become wise, for a companion of fools suffers harm" (Proverbs 13:20).
Everyone can have an opinion on what is the best decision for you. However, it's important to screen out the voices and hear from those who walk closely with God. Pray and ask the Lord to reveal His wise servants to you. You will recognize the Spirit of God within them because their advice leans heavily on the truths of God's word without fear, anxiousness, or presumption.
Have faith and trust in God
"Trust in the Lord with all your heart and lean not on your own understanding; in all your ways submit to him, and he will make your paths straight" (Proverbs 3:5-6).
We can write out the pros and cons. We can try to weigh out every option in our minds. We can talk about our situation to death. However we all have to come to a time of trusting and believing in God to lead us in the right decision. When we put all our trust in Him, He gives us the direction we need to move in. His faithfulness will come through for us as we press forward in faith in spite of the odds stacked against us.
Admit your weakness and limitations to God
"For we do not have a high priest who is unable to empathize with our weaknesses, but we have one who has been tempted in every way, just as we are—yet he did not sin" (Hebrews 4:15).

We must come to a place of recognizing our utter dependency on God. Many times tough decisions bring us to see both the good and bad within us. We can't make excuses for our sins; rather we must immediately confess them and seek the Lord's cleansing. There's no shortcut to dealing with sin—it must be dealt with quickly or it can pollute our choices.
Be open and available to the revelation of God's will
"Submit yourselves, then, to God. Resist the devil, and he will flee from you" (James 4:7).
In the decision making process, the Lord can bring new revelations that seem out of the norm for us. Yet if we are really to walk by faith, we must keep our hearts open to other possibilities. God is above our thoughts and plans—He can move mountains of problematic choices and make a way for us. Every time we breathe in His will and breathe out our own, there is an opportunity for miracles.
It's Time to Choose!
You may not have to make your tough decision at this moment. However you do have the responsibility to choose God. In each directive above, "God" is mentioned in some way. When we learn to make God a part of every decision—the easy and tough ones—it becomes second nature for us in our walk with Him.
Resource – New International Version Bible, The Holy Bible, New International Version®, NIV® Copyright© 1973, 1978, 1984, 2011 by Biblca, Inc.™ Used by permission. All rights reserved worldwide.