No one needs to tell you that these are very trouble times, so here are 7 Bible verses that can give you assurance for a hope and a future in a troubled world.
Difficult Days Ahead
No one needs to tell you that these are very trouble times, however the Word of God can give us assurance for a hope and a future, even in a troubled world. I forget the number of times someone's told me, "There are difficult days ahead," and they're actually being biblical when saying that. The Apostle Paul warned Timothy to "understand this, that in the last days there will come times of difficulty" (2 Tim3:1). More and more, Christians are being surrounded by people who "will be lovers of self, lovers of money, proud, arrogant, abusive, disobedient to their parents, ungrateful, unholy" (2 Tim 3:2). In some ways, every day is difficult, but Paul meant that things would grow worse and this would make it more difficult for the church to preach the gospel. We see that today. In many places around the world, it's the death penalty for even having a Bible, not to mention sharing the gospel.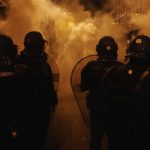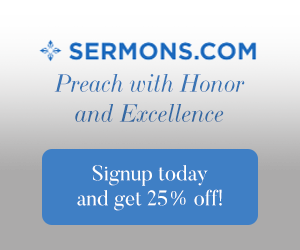 A Spirit of Power
God did not send Jesus to save us only to lose us. We can trust God's sovereignty, knowing that no matter what happens, everything will work out for our very best (Rom 8:28). When God the Holy Spirit came to dwell in us, He didn't want us living in fear because of the things we see around us. Paul says that "God gave us a spirit not of fear but of power and love and self-control" (2 Tim 1:7). Our fears were vanquished at the cross as Jesus' received the wrath of God that was due upon us. We have no reason to fear God's judgment anymore, since "you did not receive the spirit of slavery to fall back into fear, but you have received the Spirit of adoption as sons, by whom we cry, "Abba! Father" (Roma 8:15)!
No Fear
God is so amazing. He is able to use great evil for much good (Gen 50:20; John 3:16; Rom 8:28), although this doesn't excuse the evil doers, but it does show that God is always in control. Not a fly moves unless God approves. For those who have trusted in Christ, their former fears have faded. The Psalmist captures this peace of mind perfectly in writing, "He is not afraid of bad news; his heart is firm, trusting in the Lord" (Psalm 112:7). To reverse that, whoever trusts in the Lord has a firm heart, not fearing anything or anyone.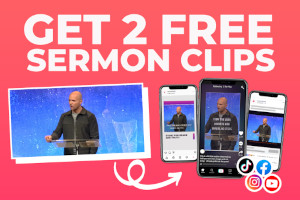 He Will Answer You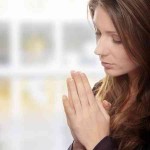 A few times I've called someone and had to leave a message or their mailbox was full, but we know for a certainty, God has promised us, "When he calls to me, I will answer him; I will be with him in trouble; I will rescue him and honor him. With long life I will satisfy him and show him my salvation" (Psalm 91:15-16). What this verse doesn't say is "when" he will answer you. The promise is, He will! He doesn't always tell us when. The rescue may not come until the trouble gets serious, but God has time and again shown up for me and other believers and it's always at the right time. God knows when and how to answer our pleas for help, meaning we can't always know in our hearts what the right thing or the wrong thing is. But we know Who does, don't we? God does. Our duty is to cry out to Him; in times of trouble, but also in times of peace.
Believe in Him
Christians are sometimes called "believers" for very good reason. That's because they believe in the Lord Jesus Christ, but just believing "in" Jesus is not the same as believing "on" Jesus. What I mean is, even the demons believe in Jesus and fear and tremble (James 2:19), but they are not living what they believe. Christians can live what they believe because they have the Holy Spirit. When the disciples were troubled about Jesus going way, He told them, "Let not your hearts be troubled. Believe in God; believe also in me" (John 14:1). They believed in God and in Jesus, Who is God, so they should have believed Him when He told them He will come again…and come for them. That's reason enough to calm our troubled hearts; even when we see trouble all around us.  Believing means trusting.
He Cares for You
If you're a fly fisherman, you know all about casting. It's a great visual reminder to cast something away as far as possible. That's our duty when ridding ourselves of our cares and anxieties. There's no good reason to hold onto these, are there? The Lord our God says through the Apostle Peter, that we should be "Casting all your anxieties on him, because he cares for you" (1 Pet 5:7). If you and your friend were walking side by said and you were carrying a bunch of suitcases, your friend would likely offer to help. Why? Because he/she is your friend and they care for you. Even more so is the Lord who cares for us. He desires we cast every last burden upon Him. He can handle it. We cannot.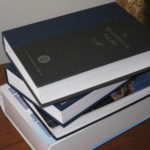 Rest for Your Soul
When all else fails and you begin to lose hope in life, and when things start to overwhelm you, Jesus Himself says, "Come to me, all who labor and are heavy laden, and I will give you rest" (Matt 11:28). Unless you come to Him, you will not receive the true rest He offers, so He says, "Take my yoke upon you, and learn from me, for I am gentle and lowly in heart, and you will find rest for your souls" (Matt 11:29). Again, we must make a choice. Come to Him or be content in carrying your own burdens. Instead, why not come to Savior on your knees, and rest assured that the Lord says, "My yoke is easy, and my burden is light" (Matt 11:30). He notices that ours is not so light, and He wants to help.
Conclusion
When all you see around you seems to be a growing trend of evil and violence (and it's been documented!), run to the Word of God. The Psalmist, often in fear of losing his own life, wrote this bedrock truth about God: "The LORD is my rock and my fortress and my deliverer, my God, my rock, in whom I take refuge, my shield, and the horn of my salvation, my stronghold" (Psalm 18:2). I'd rather have a fortress on a rock that was made without human hands, than a man-made one built upon the sand.
Here is some related reading for you: Call on God for Help in Desperate Times
Resource – Scripture quotations are from The Holy Bible, English Standard Version® (ESV®), Crossway Bibles. (2007). ESV: Study Bible: English standard version. Wheaton, Ill: Crossway Bibles. Used by permission. All rights reserved.