Here are 7 Bible verses to start the New Year out right.
"Brothers, I do not consider that I have made it my own. But one thing I do: forgetting what lies behind and straining forward to what lies ahead" (Phil 3:13).
The Apostle Paul had endured such hardships and yet he could still look forward to the coming King of the Kingdom. The one thing that the Apostle knows or focuses on is not what was behind him but only what lay ahead of him. This is what he was straining forward toward. The image is that of a runner in a race and they're nearly at the finish line, and as the runner comes near the finish line, they forget everything behind them and focus only on finish. It's as if Paul strains or leans forward as a runner would lean forward at the finish line. We too must focus on what's ahead and not behind, lest we forget where we're going.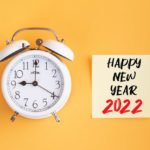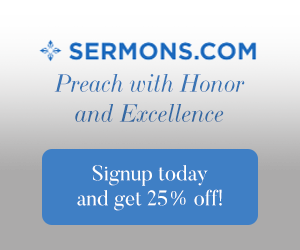 "Remember not the former things, nor consider the things of old. Behold, I am doing a new thing; now it springs forth, do you not perceive it? I will make a way in the wilderness and rivers in the desert" (Isaiah 43:18-19).
What happened last year was last year. It has no effect on this new, coming year. What is ahead of us is new, so we should embrace it. We can't dwell on "the former things" or "the things of old" for that does us no good. Remember the Lord God was faithful in bringing you through the past year; and that He will never forsake you in the new year (Deut 31:6; Heb 13:5).
"Therefore, if anyone is in Christ, he is a new creation. The old has passed away; behold, the new has come" (2 Cor 5:17).
After a person who was previously dead in their sins is raised to new life in Christ by the Spirit of God (Eph 2:1-5), there is suddenly a new creation in the world; a new you so to speak. The old man or woman still shows up at times, but overall, we are new creations created by the Spirit of God, therefore, the "old has passed away," so what then? "The new has come": the new "you" through the Spirit of God.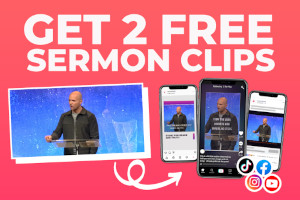 "For I know the plans I have for you, declares the LORD, plans for welfare and not for evil, to give you a future and a hope" (Jer 29:11).
Whatever the Lord has planned for us is always for our best, even if it comes through bad experiences (Rom 8:28). Those who trust in God can also trust in His plans for them this year, even though we may not know what they are. The Apostle Paul asks the rhetorical question: "Who shall separate us from the love of Christ? Shall tribulation, or distress, or persecution, or famine, or nakedness, or danger, or sword" (Rom 8:35)? The obvious answer is no one can separate us from God. It doesn't matter what happens in this life; even death. The Lord has plans for you to have a future and have hope; not in this world, but in the world to come. Since He is for us, who could ever be against us (Rom 8:37-39)?
"This is the day that the LORD has made; let us rejoice and be glad in it" (Psalm118:24).
Every day is a gift. Maybe that's why they call it the "present." We must rejoice in the Lord and be glad that He has given us another day of life. Why not rejoice that God is not finished with us yet? As long as you are drawing breath, God had plans for you, even if you don't know what they are. So why not rejoice and be glad about it? We can live today in two ways; endure and grumble or "rejoice and be glad in it." The choice is up to you, but you surely know which way is more pleasing to God.
"You crown the year with your bounty; your wagon tracks overflow with abundance" (Psalm 65:11).
The Psalm is so encouraging. It gives us hope for a future blessing but also hope that God is with us today. May God bless your new year "with bounty" and "your wagon" (even if it's a station wagon!) with abundance, to the point that "your wagon tracks overflow." That's what God wants to do for you this year; bless you.
"Act wisely toward outsiders, redeeming the time" (Col 4:5).
I have had so many days that I've totally wasted on myself. I don't always redeem the time I've been given by God as I should. To redeem something means to trade it in for something of value, and our time is very valuable for we are but a vaopr.  By using the time God He's given us in this life, we can make a difference and "act wisely toward outsides," or the lost. This means we ought to be using our time for His pleasure and His purposes, not our own. It's good to get some down time, but we must redeem the time we have because life is short and eternity is a long, long time. It's here today but gone forever.
Conclusion
Every second is one we can't get back, so we must make the most of our New Year as we focus on Christ, on His Word, and in yielding to the Holy Spirit. We who have believed and have trusted in Christ now have His very own righteousness (2 Cor 5:21), so we ought to live like believers.  We are called to be holy as God is holy. We are to be lights in a darkened, dying, decaying world full of sin. When the world sees us enduring trials and yet remain strong in our faith, they might be drawn to Christ by our witness and by our love for one another (John 13:34-35). We might be the only Bible someone will ever read in their life, so we must live it to the fullest and for the glory of God. That's really all that matters (Psalm 115:1).
Here is some related reading for you: 7 Christian New Year's Resolutions
Resource – Scripture quotations are from The Holy Bible, English Standard Version® (ESV®), Crossway Bibles. (2007). ESV: Study Bible: English standard version. Wheaton, Ill: Crossway Bibles. Used by permission. All rights reserved.