Here are six Bible verses that I believe every Christian should know by heart or have memorized.
John 11:25-26 "Jesus said to her, "I am the resurrection and the life. Whoever believes in me, though he die, yet shall he live, and everyone who lives and believes in me shall never die. Do you believe this?"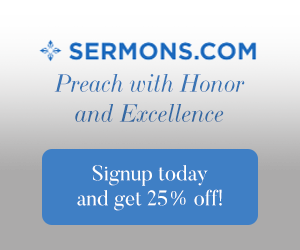 There might be no better Bible verses than the two Jesus gives here by saying that whoever believes in Him, even if he or she dies, will yet live again because everyone who trusts in Christ will never die. Jesus asked Martha this….and He asks us too. Do you believe that if you trust in Christ, you will never die again? This means that if a person dies in faith, they will live again and not face the second death. None who trust in Him will ever be ashamed (Psalm 25:3; Rom 10:11).
2 Corinthians 5:21 "For our sake he made him to be sin who knew no sin, so that in him we might become the righteousness of God."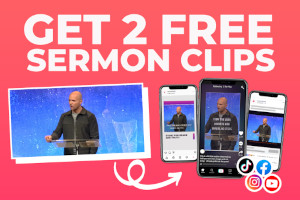 This is the gospel in one short verse. God imputes Jesus' righteousness on our behalf, otherwise who could stand before God? Obviously, none of us could. We need the same righteousness as Jesus has to enter the kingdom as the Apostle John wrote that "nothing unclean will ever enter it, nor anyone who does what is detestable or false, but only those who are written in the Lamb's book of life" (Rev 21:27). It was for our sake that He became our righteousness. If not, God would only see our sin and not Jesus' righteousness. I think this is a powerful Bible verse to commit to memory.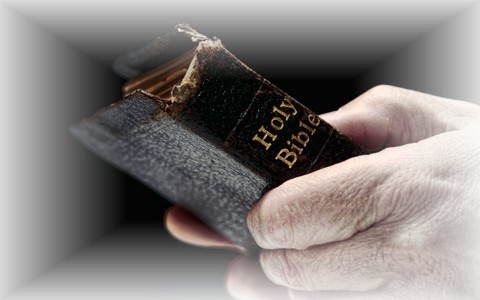 1 John 1:9 "If we confess our sins, he is faithful and just to forgive us our sins and to cleanse us from all unrighteousness."
Why do some of us seem to carry around all of our past sins? I counseled one person who refused to accept the forgiveness of God but I told him that he is rejecting the Word of God because the Bible teaches that if we confess our sins to God, He is faithful and just to not only forgive us, but to cleanse us from all unrighteousness. His standard for his own forgiveness was higher than God's, so this is not just a beautiful verse; it's the gospel. We can come clean before God by confessing our sins and it's best to keep short accounts and confess them immediately as we do them, otherwise, we can lose our fellowship with God. We won't lose our relationship, but we will negatively impact our fellowship with the Father by not confessing our sins.
Romans 6:23 "For the wages of sin is death, but the free gift of God is eternal life in Christ Jesus our Lord."
Most of us have jobs. We receive the wages that we've earned every week, every other week, or monthly, but did you realize that before we were saved, our sins had earned us death the death penalty; eternal death. We can't earn this free gift because if we did, it wouldn't be a gift anymore…it would be works, and works can't save anyone (Eph 2:8-9). We must realize that what we deserve is not what we get if we trust in Christ, because He took God's wrath so we wouldn't have to.
Acts 4:12 "And there is salvation in no one else, for there is no other name under heaven given among men by which we must be saved."
In this pluralistic world today where some say there are many paths to God, this verse would be offensive to many. Really? There's only one path to eternal life? That's just what the Bible teaches. There is no other way or no other Person by which we can be saved than by the Person of Jesus Christ (Acts 16:30-31). In fact, you can't even come to Christ unless the Father draws you to Christ (John 6:44) so drop the idea that you can save yourself. I will concede that there is more than one path to God but one leads to a path you don't want to take (Rev 20:12-15). It's not amazing that only a few will be saved, but that anyone is saved! Jesus tells us all to "Strive to enter through the narrow door. For many, I tell you, will seek to enter and will not be able" (Luke 13:24).
John 10:28-29 "I give them eternal life, and they will never perish, and no one will snatch them out of my hand. My Father, who has given them to me, is greater than all, and no one is able to snatch them out of the Father's hand. I and the Father are one."
These two verses may have been the very first two Bible verses I ever memorized because it shows us just how secure a believer is after the have been brought to repentance and faith in Christ. Try to picture the very hand of Christ. He has you in His hand and He testifies that "no one will snatch them out of my hand" and even more powerfully, "no one is able to snatch them out of the Father's hand" so can there be any greater verses than these two which promise the security of the believer? To give us even more assurance of our salvation, Jesus said "All that the Father gives me will come to me, and whoever comes to me I will never cast out" (John 6:37) because "this is the will of him who sent me, that I should lose nothing of all that he has given me, but raise it up on the last day" (John 6:39). Shouldn't that make you feel more confident?
Conclusion
I am sure you can come up with other Bible verses that are vital for the Christian to know. The psalmist wrote "I have stored up your word in my heart, that I might not sin against you" (Psalm 119:11) or he memorized God's Word so that he might not sin, but there's more to it than that as he also wrote "I delight to do your will, O my God; your law is within my heart" (Psalm 40:8). The psalmist's delight was to do God's will and His will is plainly revealed in Scripture (Rom 12:1-2), so read the Word of God, memorize the Word of God, and keep the Word of God, to know the will of God, because if you do, you can hide His Word in your heart too, so that you might not sin.
Having trouble memorizing? Here is some help: 10 Tips for Memorizing Bible Verses
Resource – Scripture quotations are from The Holy Bible, English Standard Version® (ESV®), copyright © 2001 by Crossway, a publishing ministry of Good News Publishers. Used by permission. All rights reserved.