Here are 5 great reasons for you or your children to choose a Christian college to attend.
Big Step
Making the step to college is a huge moment in any young person's life, and is a decision made based on many competing factors, however, the fact is, as a practicing Christian, there is an additional and fundamental part of that decision-making process that will be influential in making your final selection: will a life at this college support my Christian ideals and journey to God? Christian colleges, of which there are many in the United States, offer the perfect solution to those looking for a first-rate education, but also a place to practice their religion freely and continue upon their religious journey. Here are just five of the many great reasons to select a Christian college as your next step.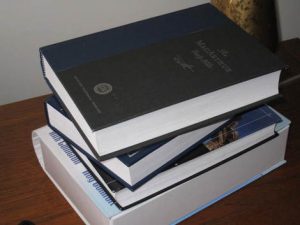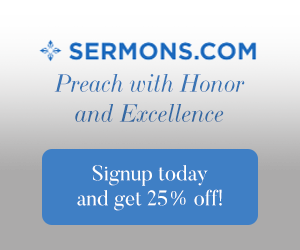 A Great Education
Of course, one of your priorities in selecting a college is the educational aspect: this is about making an important step in your chosen career, and hopefully securing the education and qualifications you need to secure a good job that will lead you to a rewarding future. And the fact is that, very often, Christian colleges will offer you an exceptional level of education with first-rate educational staff that is fully committed to delivering on educational promises. Not only that, but the college environment is conducive as a center of learning, meeting like-minded students who are equally passionate about securing a rewarding educational experience while at the same time, growing their faith. This atmosphere of educational commitment, exceptional teacher expertise and dedication, and Christian morals provide one of the best possible all-round educational experiences which will lead you on the path to future success. When it comes to the quality of education, a Christian college is an excellent choice.
Growing in Faith
As a Christian, your mortal life is a journey to an end. That journey is an incredibly rich and rewarding experience which takes you on the path that's closer to God, and every step of the way you seek to grow in your faith by learning more about scripture and the ways in which God can enrich your life. Attending college is an important life step no matter what your beliefs, but as a Christian this can be a time where you truly embark on a Christian life independent of the influence of your family and start to flex your personal wings as a practicing Christian. This is where you can share in the faith of other believers while strengthening your educational knowledge, as well as learning more about the power of prayer and the rewards of living a good Christian life. Your time in colleges will be an educational journey, but it's a spiritual one too.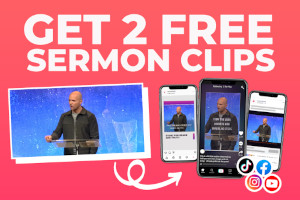 Shared Values
One of the most important aspects of choosing a college is the social side of things like getting the opportunity to mix with an eclectic group of people who fundamentally share your ideals about living a life close to Jesus. Christians come from all walks of life, so a Christian college can be ethnically diverse with a rich blend of cultures and socio-economic backgrounds. These factors are an all important part of college life that help you grow as an individual, yet as followers of Jesus, you can rest assured that the same moral compass exists for all. The opportunity to share and practice your religion amongst like-minded individuals is the deciding factor for many who decide to enroll in a Christian college while you make friends that last a lifetime, and share your love of God with those to embrace the same ideals you have.
Serving Others
As a Christian, a large part of our belief is connected to the concept of helping others who are less fortunate than ourselves (Matt 25:35-36; James 1:27). Dedicating our time to assisting, comforting, and working with those who need help is not only rewarding individually, but it helps us grow our faith by carrying out God's work. Most Christian colleges will be deeply involved in charitable causes, volunteer programs, and local community schemes which allow you to participate in activities which assist others. Indeed, it is a central tenet of our Christian faith that we involve ourselves in such activities, and along with other students, you can involve yourself in rewarding activities which really add to your college experience.
More Affordable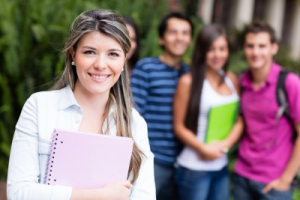 It is a fact of life that college costs can be restrictive to most families, so the financial side of things will be an important consideration in selecting the right college for you. Attending a Christian college may be an important commitment for you, but it's important that you can afford to attend. And the good news is that very often a Christian option will be more affordable than a secular alternative. Many Christian colleges offer a fantastic program of scholarship and grant opportunities to students from lower-income Christian families. It's a fundamental aspect of the Christian faith that equal opportunity is provided to all, so there are great efforts in place to ensure that a Christian education is available to everybody, regardless of their financial standing, so that even those people who struggle to afford it can attend. Prices and available assistance vary from college to college, but it's definitely always worth looking into the multitude of financial aid packages that exist for such opportunities to see what you may be eligible for.
Conclusion
As we have read, there are a host of benefits to attending a Christian college, and there's no bigger single advantage than getting the opportunity to practice and strengthen your faith and commitment to God. Not only will it be an incredibly enjoyable, educational, and life-affirming experience, you will continue on your Christian path surrounded by those who share your values and beliefs, moving you closer to God in the process. Embark on the adventure of a lifetime at one of the country's many wonderful educational establishments, and grow in your educational, spiritual, and Christian outlook.
Here is some related reading for you: How to Be a Faithful Christian While in College
Resource – Scripture quotations are from The Holy Bible, English Standard Version® (ESV®), Crossway Bibles. (2007). ESV: Study Bible: English standard version. Wheaton, Ill: Crossway Bibles. Used by permission. All rights reserved.
About the Author
Health editor Aimee Laurence can be found contributing regular insights to BoomEssays where she writes about the road to securing a healthy body and mind, as well as strengthening faith.