Here are 5 inspirational Bible verses to help you defeat your exhaustion after work.
Everyday Solutions
The Bible offers answers to all manner of everyday problems in life, even within the context of the busy modern world. You may be one of the millions who work hard every day, and struggles to enjoy your evenings because of your exertions at work. That means you'll no energy to play with the kids, or spend time with your loved ones after work. You may lack the drive to enjoy your hobbies in the minimal free time that you have, or you can't even muster the energy to get out of the house to church or wherever it is that you need to be, but once again, the Holy Book, the Bible, has the solution. You only need to know where to look to find it. Here are five particular Bible verses that will help you overcome that feeling of after-work exhaustion.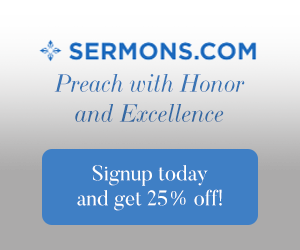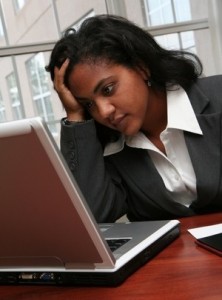 "My flesh and my heart may fail, but God is the strength of my heart and my portion forever" (Psalm 73:26).
This Psalm is truly inspirational in allowing you to seek God's strength when you need it. You may come home tired and go to bed, unable to complete all the activities and chores that you know you need to do, or at least you wanted to do. That fact may even leave you tossing and turning in bed as mental exhaustion from work, and that's certainly no precursor to a restful night's sleep. In fact, it can be the absolute opposite, but be calmed because in these very times, God will provide you with the strength you need to wake up and complete a new day. Those tasks that need to be done will be done, because your faith in God. He is your strength and portion, forever.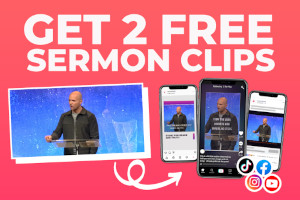 "In peace I will both lie down and sleep; for you alone, O LORD, make me dwell in safety" (Psalm 4:8).
This is another Psalm which can comfort you if you're feeling particularly stressed from your inability to complete all the chores and other jobs you feel you need to finish during the evening, but which you simply do not have the energy to do. Mental fatigue from work can have a very negative effect on your life, and on your happiness. It can also be detrimental to your health, both physically and mentally. The power of prayer and belief in God can help immensely, but it's also advisable that you seek solutions to the problem. For example, you may even need to speak with your boss and make some changes with your work schedule, but the point is; this psalm points us in the right direction. When we close our eyes, we know that we're all part of something much greater than the minutiae of the day-to-day life that may get us down at different times. Faith in God will see you through it, so that should be our focus in times of difficulty.
"And let us not grow weary of doing good, for in due season we will reap, if we do not give up" (Galatians 6:9).
If you're looking for a short Bible verse that truly inspires in a time when things are overwhelming you, and you feel like you have no purpose in what you are doing, then this verse can help. This simple passage from Galatians is all the confirmation that we'll need that, although there may be times when we feel underappreciated and that our efforts are all in vain, but there is One who notices all our efforts, so we must understand that our rewards will come at a later stage and maybe not today. This can truly inspire you to persevere during those difficult moments, and it can be the source of additional energy when your tank is empty.
"As for you, brothers, do not grow weary in doing good" (2 Thess 3:13).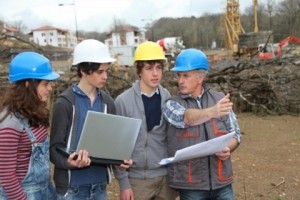 Another short verse found in the Bible which will surely inspire you in times of need, is this short extract from Second Thessalonians. You can see the benefit in what you do, whatever it is that you do, and you can see that you are helping someone along the way. This should motivate you to not give up, and reawaken the soul, providing fresh energy to complete the daily tasks that are awaiting you. Rest assured that if your intentions are good, then your inability to complete tasks because of your tiredness is no reason to fret. God understands, and He will provide you with the strength and energy you need to wake up tomorrow and complete what needs to be done. Certainly there is no need to lie in bed and worry, or chastise yourself for your inability to do things that you lacked the energy to do. You've already had a good day, and what you did will not go unnoticed by God.
"But they who wait for the Lord shall renew their strength; they shall mount up with wings like eagles; they shall run and not be weary; they shall walk and not faint" (Isaiah 40:31).
The fifth and final verse in this list is something truly inspirational. The message is clear that faith and hope in the Lord will truly provide us with the energy and strength we need to carry on. Of course this verse can be interpreted both literally and metaphorically, but that feeling of exhaustion from work is often both physical and mental, so that's why no worldly solution can ever really be enough.
Conclusion
When you face exhaustion, both mental and physical, only your unwavering faith in the Lord can truly deliver you when the time comes. Of course, eat well, sleep as much as you need, but in the end, it is through your dedication to Him that all will be answered. As you close your eyes tonight, exhausted from another hard day at work, and when your mind starts to be filled with all the regrets of the things you were unable to do during the day, not to mention worrying about all the things that are stacking up on your plate for tomorrow, remember to look at the bigger picture. That bigger picture is your faith and that everything else, as important as it may seem, is nothing to truly worry about. God's got this.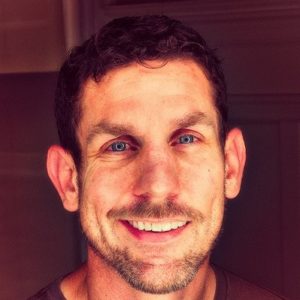 Content marketer, strategy editor, and Christian, Michael Dehoyos can be discovered at PhD Kingdom, where he contributes on any number of fascinating subjects.