Not long ago I read a book on parenting. Actually I was doing a book review. It was perhaps the best parenting book I had ever read. I remember lamenting how much I wish it had been available to me as a parent when I was raising my children. The book is entitled "PARENTING 14 Gospel Principles That can Radically Change Your Family" by Paul David Tripp. I have included several of his quotes from that book for you as well as more enlightening parenting quotes.
Paul David Tripp on Parenting
"Many of you are exhausted, discouraged, and frustrated, How about considering a new and better way: the way of grace?"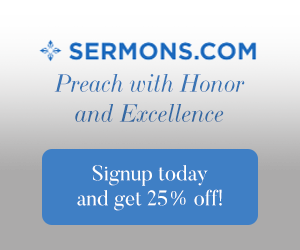 "We can embrace our inability and not worry our way through our parenting years. Why? Because as parents we serve a gloriously loving and powerful Redeemer. He loves our children infinitely more than we do and as evidence of that love, he has placed them in a family of faith where the story of his love will be heard again and again."
"Parents, if your eyes ever see or your ears ever hear the sin and weakness of your children, it's never an accident, it's never a hassle, it's never an interruption; it's always grace."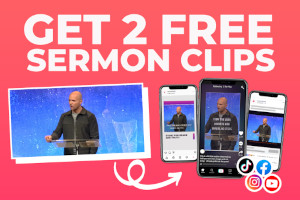 "Your belief system or your worldview is always being exposed by how you parent those who have been entrusted to your care … It is important for all parents to examine the system of belief that shapes their moment-by-moment interactions with their children."
"God didn't give you your children to build your reputation but to publicly proclaim his."
"So your hope as a parent is not found in your power, your wisdom, your character, your experience, or your success, but in this one thing alone: the presence of your Lord. The Creator, Savior, Almighty, Sovereign King is with you. Let your heart rest. You are not in this parenting drama alone. Your potential is greater than the size of your weaknesses, because the One who is without weakness is with you, and he does his best work through those who admit that they are weak but in weakness still heed his call."

Parenting from Preachers & Theologians
"Godly parents have often been afflicted with wicked children; grace does not run in the blood, but corruption does." – Matthew Henry
"It is a masterpiece of the Devil to make us believe that children cannot understand religion.  Would Christ have made a child the standard of faith if He had known that he was not capable of understanding His words?" – D.L. Moody
"The best way to beat the devil is to hit him over the head with a cradle." – Billy Sunday
"I learned more about Christianity from my mother than from all the theologians of England." – John Wesley
"Parents who do not teach their children to obey God's appointed authorities prepare them for a life out of step with God's word — a life out of step with the very gospel they desire to emphasize." – John Piper
"A child who is allowed to be disrespectful to his parents will not have true respect for anyone. – Billy Graham
"Children are truly a blessing from God. Unfortunately, they don't come with an instruction manual. But there's no better place to find advice on parenting than the Word of God, which reveals a heavenly Father who loves us and calls us His children. It contains great examples of godly parents. It gives direct instructions on how to parent, and it is filled with many principles we can apply as we strive to be the best parents we can be." – Adrian Rogers
Parenting from Other Famous People
"Encourage and support your kids because children are apt to live up to what you believe of them." – Lady Bird Johnson
"Affirming words from moms and dads are like light switches. Speak a word of affirmation at the right moment in a child's life and it's like lighting up a whole roomful of possibilities." – Gary Smalley
"Dad needs to show an incredible amount of respect and humor and friendship toward his mate so the kids understand their parents are sexy, they're fun, they do things together, they're best friends. Kids learn by example. If I respect Mom, they're going to respect Mom." – Tim Allen
"The thing about parenting rules is there aren't any. That's what makes it so difficult." – Ewan McGregor
"If you bungle raising your children, I don't think whatever else you do matters very much." – Jackie Kennedy
"We cannot always build the future for our youth, but we can build our youth for the future." – Franklin D. Roosevelt
Parenting from the Bible
Deuteronomy 6:6–9 And these words, which I command thee this day, shall be in thine heart: And thou shalt teach them diligently unto thy children, and shalt talk of them when thou sittest in thine house, and when thou walkest by the way, and when thou liest down, and when thou risest up. And thou shalt bind them for a sign upon thine hand, and they shall be as frontlets between thine eyes. And thou shalt write them upon the posts of thy house, and on thy gates.
Psalm 103:13 Like as a father pitieth his children, So the LORD pitieth them that fear him.
Proverbs 13:24 He that spareth his rod hateth his son: But he that loveth him chasteneth him betimes.
Proverbs 22:6 Train up a child in the way he should go: And when he is old, he will not depart from it.
Proverbs 29:17 Correct thy son, and he shall give thee rest; Yea, he shall give delight unto thy soul.
Ephesians 6:4 And, ye fathers, provoke not your children to wrath: but bring them up in the nurture and admonition of the Lord.
Final Thoughts
Everyone has something to say about parenting — especially when you are in the midst of raising your children! No matter who says what, try to always remember that children are a precious gift from God "Lo children are an heritage of the LORD: And the fruit of the womb is his reward." (Psalm 127:3)
Resource – Scripture quotations are from The Holy Bible, King James Version. Photo credit ChristianQuotes.info, Telling Ministries LLC