Fear is something that can paralyze even the bravest of souls. It is that feeling inside of you that causes you to sometimes doubt good decisions, neglect to follow through on commitments and even become physically ill. But did you know that the Bible tells us that "God hath not given us the spirit of fear"? Instead He gives us what we need to overcome fear – He gives us power and love and a sound mind (2 Timothy 1:7). The Bible has much more to say about fear including some verses that I have listed below with some other Christian quotes about fear.
"Fear is born of Satan, and if we would only take time to think a moment we would see that everything Satan says is founded upon a falsehood." ~ A.B. Simpson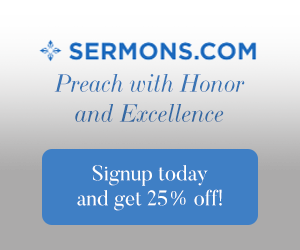 Famous Ladies' Quotes About Fear
Worry is a cycle of inefficient thoughts whirling around a center of fear. ~ Corrie Ten Boom
How very little can be done under the spirit of fear. ~ Florence Nightingale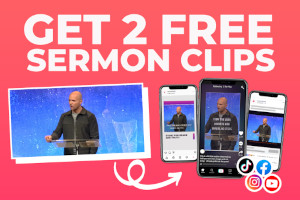 If my attitude be one of fear, not faith, about one who has disappointed me; if I say, "Just what I expected," if a fall occurs, then I know nothing of Calvary love. ~ Amy Carmichael
Negative minds full of fear and doubt produce negative lives, which can ultimately destroy your life. ~ Joyce Meyer
Preacher's Quotes About Fear
And if you think that anybody is going to frighten me, you don't know me yet. ~ Billy Sunday
If you listen to your fears, you will die never knowing what a great person you might have been. ~ Robert H. Schuller
Fear is a self imposed prison that will keep you from becoming what God intends for you to be. You must move against it with the weapons of faith and love. ~ Rick Warren
The worst evils of life are those which do not exist except in our imagination. If we had no troubles but real troubles, we should not have a tenth part of our present sorrows. We feel a thousand deaths in fearing one, but the (the Christian) cured of the disease of fearing. ~ Charles Spurgeon
The Negro needs the white man to free him from his fears. The white man needs the Negro to free him from his guilt. ~ Dr. Martin Luther King, Jr.
Weak Christians are afraid of the shadow of the cross. ~ Thomas Brooks
Faith, which is trust, and fear are opposite poles. If a man has the one, he can scarcely have the other in vigorous operation. He that has his trust set upon God does not need to dread anything except the weakening or the paralyzing of that trust. ~ Alexander MacLaren
Author's & Hymnist's Quotes About Fear
The greatest mistake we make is living in constant fear that we will make one. ~ John C. Maxwell
A perfect faith would lift us absolutely above fear. ~ George Macdonald
The presence of fear does not mean you have no faith. Fear visits everyone. But make your fear a visitor and not a resident. ~ Max Lucado
How sweet the name of Jesus sounds, In a believer's ear! It soothes his sorrows, heals his wounds, And drives away his fear. ~ John Newton
Bible Quotes About Fear
Have not I commanded thee? Be strong and of a good courage; be not afraid, neither be thou dismayed: for the LORD thy God [is] with thee whithersoever thou goest. ~ Joshua 1:9
Yea, though I walk through the valley of the shadow of death, I will fear no evil: for thou [art] with me; thy rod and thy staff they comfort me. ~ Psalms 23:4
What time I am afraid, I will trust in thee. In God I will praise his word, in God I have put my trust; I will not fear what flesh can do unto me. ~ Psalms 56:3-4
The fear of the LORD is the beginning of knowledge: but fools despise wisdom and instruction. ~ Proverbs 1:7
Fear thou not; for I [am] with thee: be not dismayed; for I [am] thy God: I will strengthen thee; yea, I will help thee; yea, I will uphold thee with the right hand of my righteousness. ~ Isaiah 41:10
So that we may boldly say, The Lord [is] my helper, and I will not fear what man shall do unto me. ~ Hebrews 13:6
Final Thoughts
Don't let fear cripple you. Trust the Lord to give you the power to overcome fear. Think on these Christian quotes about fear next time you are tempted to let fear control your life.
Resource – Scripture quotations are from The Holy Bible, King James Version