Here are 15 inspiring and encouraging Bible verses for the College or High School graduates or for graduation cards.
Graduates
This is a huge time in your life. You are at a crossroads now, and you'll be faced with some very tough decisions and your faith might create some conflicts in your career, so here are 15 inspiring and encouraging Bible verses for the College or High School graduates or for graduation cards, written to them and for them and may God richly bless them all.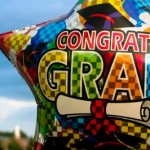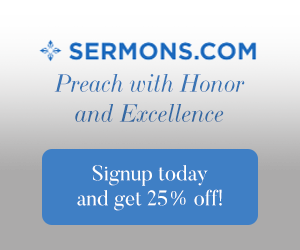 Your Word Guards Us
Psalms 119:105 How can a young man keep his way pure? By guarding it according to your word. With my whole heart I seek you; let me not wander from your commandments!
One way to stay in the way of purity in life is to guard your heart by the reading and the hearing of the Word of God. If you don't wander far from God's commandments, you won't stray from the path (Proverbs 23:18-19).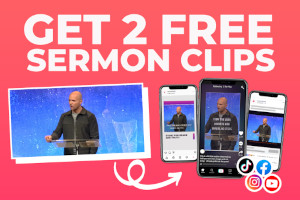 Your Parents Forewarned You
Proverbs 1:8-9 Hear, my son, your father's instruction, and forsake not your mother's teaching, for they are a graceful garland for your head and pendants for your neck.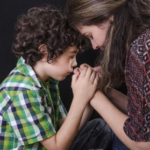 Ironically, children end up much like their parents, even saying some of the same things, but that's because they've probably learned the hard way and they're trying to save you some pain. If you've heard it a thousand times, it must have been important enough to repeat.
Your Strength for the Journey
Isaiah 40:31 "…but they who wait for the LORD shall renew their strength; they shall mount up with wings like eagles; they shall run and not be weary; they shall walk and not faint.
If we're in a hurry, then we're ready to stumble. If we wait and are patient and let God open doors that we cannot open, then we will not stumble. And many of us miss a major source of strength from God….it's called, joy! "The Joy of the Lord, is your strength" (Neh 8:10)!
Your Walk in Him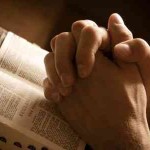 Colossians 2:6-7 Therefore, as you received Christ Jesus the Lord, so walk in him, rooted and built up in him and established in the faith, just as you were taught, abounding in thanksgiving.
Whatever you learned about the Bible from parents or from Sunday school, or from preaching, it has served to establish you in the faith. If you are rooted and built up in God, you are better equipped to endure the storms of life.
Your Delight of Him
Psalms 37:4 Delight yourself in the LORD, and he will give you the desires of your heart.
I could also add Psalms 126:3 which says, "The LORD has done great things for us; we are glad ." How about delighted!? The word used for "glad" is much stronger than what we think as glad. It's more like we are delighted when our child is born. We should be delighted because of our salvation, our abundant blessings, our family, our brothers and sisters in Christ.
Your Leaning upon Him
Proverbs 3:5-6 Trust in the LORD with all your heart, and do not lean on your own understanding. In all your ways acknowledge him, and he will make straight your paths.
You can't lean on a piece of straw any more than you lean upon your own, human understanding. If you (or I) do, then the path will be anything but straight. In fact, it might be outright dangerous.
You're Blessed by Him
Jeremiah 17:7-8 Blessed is the man who trusts in the LORD, whose trust is the LORD. He is like a tree planted by water, that sends out its roots by the stream, and does not fear when heat comes, for its leaves remain green, and is not anxious in the year of drought, for it does not cease to bear fruit.
We are already blessed, whether we know it or not. Even the sinner receives God's common grace (food, family, work, sunshine…), but we are more abundantly blessed, and even more so if we trust in the Lord. To trust in the Lord is to have strength in times of spiritual or health or financial famines… We trust God more than we do our own eyes.
You Are His Workmanship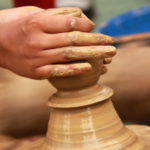 Philippians 1:6 And I am sure of this, that he who began a good work in you will bring it to completion at the day of Jesus Christ.
Ephesians 2:10 For we are his workmanship, created in Christ Jesus for good works, which God prepared beforehand, that we should walk in them.
Some better translations of that word are masterpiece or handiwork. God is the Potter and we are the clay. We must remain humble and pliable in His hands as He works in us.
Your Security in Him
Jeremiah 29:11 For I know the plans I have for you, declares the LORD, plans for welfare and not for evil, to give you a future and a hope.
Even though this is written to Israel who was under captivity, we can take encouragement that God has plans for us too. Better than good…the best, through Jesus Christ our Lord. The future is only with Him.
Your Work for Him
Colossians 3:23 Whatever you do, work heartily, as for the Lord and not for men.
It's so easy to think that our employer is harsh or unfair and we decide not to give our best at work, but the biblical truth is, wherever we are, we work for God and not for m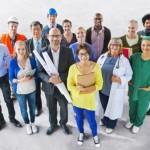 en or women. Whatever we do, give it all we've got. It didn't say, "work heartily" if they treat you fairly.
Our Prayer for You
Our staff is praying for the graduates this year and you too, graduate or not. We pray you have trusted in the Savior, especially since He is coming again to judge the lost (Rev 1:7; 20:12-15). Make today your salvation, and now here is our prayer for you all, direct from Scripture and may God richly bless you all. From What Christians Want to Know and from Telling Ministries.
Colossians 1:9-10 And so, from the day we heard, we have not ceased to pray for you, asking that you may be filled with the knowledge of his will in all spiritual wisdom and understanding, so as to walk in a manner worthy of the Lord, fully pleasing to him, bearing fruit in every good work and increasing in the knowledge of God.
1 Thessalonians 5:23-24 Now may the God of peace himself sanctify you completely, and may your whole spirit and soul and body be kept blameless at the coming of our Lord Jesus Christ. He who calls you is faithful; he will surely do it.
Philippians 1:9-10 And it is my prayer that your love may abound more and more, with knowledge and all discernment, so that you may approve what is excellent, and so be pure and blameless for the day of Christ.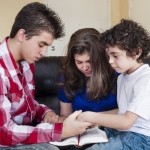 Philippians 3:13-14 Brothers, I do not consider that I have made it my own. But one thing I do: forgetting what lies behind and straining forward to what lies ahead, I press on toward the goal for the prize of the upward call of God in Christ Jesus.
Here is some related reading for you: 620 Great Bible Verses for Graduation and Graduates
Resource – Scripture quotations are from The Holy Bible, English Standard Version® (ESV®), Crossway Bibles. (2007). ESV: Study Bible: English standard version. Wheaton, Ill: Crossway Bibles. Used by permission. All rights reserved.