Are you in good shape? Or, do you suffer from pain? If so, here are ten encouraging Bible verses that may be just what you need.
Encouragement
Are you in good shape? Or, do you suffer from pain? If so, here are ten encouraging Bible verses that may be just what you need. One author said that the happiest people on earth are the ones who put God first, last, and best in their lives. As such, it is hard to imagine how life would be like without the Lord's promises. Do you agree? In this world full of battles, the Lord has encouraged us through the Bible. Isaiah the Prophet wrote, "The grass withers, the flower fades, but the word of our God will stand forever" (Isaiah 40:8). That's encouraging, isn't it? Now, let's read ten encouraging Bible verses for the times you'll need encouraging, and you will need them! You may already know some of them.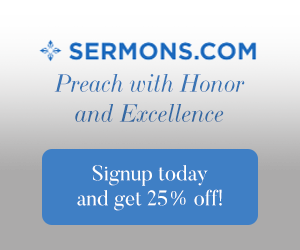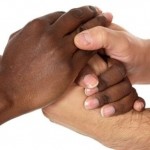 When in Doubt
Behold, I am the Lord, the God of all flesh. Is anything too hard for me?"
• Jeremiah 32:27
There are moments in our life when it is easier to doubt than to have faith. Specifically, we doubt if there will be enough provisions for us in the future. We also wonder if the Lord still hears our prayers. Lastly, we suspect that we may end up not getting what we want, yet, we have to remember that nothing is too hard for the Lord. He is the God of perfect timing. And if He is making you wait now, it means He is making you wait for your good and His pleasure.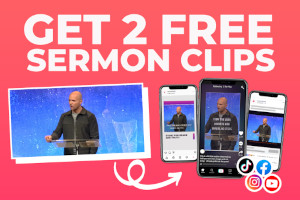 When Afraid
"Fear not, for I am with you; be not dismayed, for I am your God;
I will strengthen you, I will help you, I will uphold you with my righteous right hand."
• Isaiah 41:10
Fear is a broad subject, and there are a lot of things in this life that we can fear. Simply put, fear is the absence of faith. If we're not afraid, it means we have faith. Although fear is a natural response when people sense danger, most of us overdo it. That's when we must find comfort in knowing that the Lord is our peace despite life's storms and thundering's. And in Him, we can sleep peaceably without a care.
When Weary
"Come to me, all who labor and are heavy laden, and I will give you rest. Come to me, all who labor and are heavy laden, and I will give you rest."
• Matthew 11:28, 29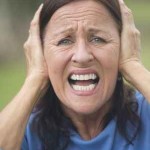 Is life pressing you so hard? Are you tired? Are you weary? If that's true of you, then the Lord is inviting you to come to Him. He knows what you need. He is not indifferent to your burdens. The Lord is not unjust, thus, whenever you are weary from the hustle and bustle of life, He bids you to come to Him so that He may give you rest.
When Rejected
"The Lord is near to the brokenhearted and saves the crushed in spirit."
• Psalms 34:18
Rejection is one of the most unpleasant feelings to experience. Being rejected after mounting all the courage to do something is heartbreaking. Be it in pitching a business idea, volunteering for a project, or even in confessing your love for someone. Rejection stings. And for most people, it takes a while to get over it, but Jesus knows your pain. As the verse suggests, He is near to the brokenhearted and saves the crushed in spirit.
When Waiting
"But as for me, my prayer is to you, O Lord. At an acceptable time, O God, in the abundance of your steadfast love answer me in your saving faithfulness."
• Psalms 69:13
Waiting is a painstaking process. When we wait, it seems like we let things get beyond our control, however waiting also allows us to pray more and to trust God more, and so, as we wait, may our prayers be like David's — hoping and praying for "an acceptable time, in the abundance of His love" to answer our requests.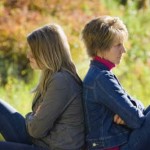 When in Pain
"We are afflicted in every way, but not crushed; perplexed, but not driven to despair; persecuted, but not forsaken; struck down, but not destroyed;"
• 2 Corinthians 4:8, 9
Pain in this sinful life is inevitable. Sometimes, you might even think, "Am I born for pain?" or "When will my sufferings end?" Good thing we have a big God who is bigger than our problems. He is a God who doesn't allow us to suffer continually, above what we can endure. Even though it's painful to lose a loved one, it may be worse if they're suffering. It may be painful for you to see the afflictions of other people. And it's sad to lose a job or not to get that promotion you've always been eyeing, but we must remember that fire is the test of gold; and adversity, of strong men.
When Discouraged
"For I know the plans I have for you, declares the Lord, plans for welfare and not for evil, to give you a future and a hope."
• Jeremiah 29:11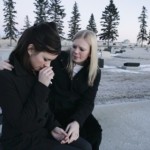 Discouragements lurk at every corner, especially when you finally decided to make a difference in your life. Funny and ironic, but true, yet we have to rejoice, knowing that the Lord has plans for us that are for our best. When we're down, we only have to cling to His words. The Lord roots for our success, thus, whenever we're discouraged, always think about God Who's right there waiting for us at the finish line.
When Lonely
"He found him in a desert land, and in the howling waste of the wilderness; he encircled him, he cared for him, he kept him as the apple of his eye."
• Deuteronomy 32:10
Sometimes we seek love that is not there. Specifically, we want to get attention and focus too much on ourselves. As a result, we become lonely. We seem to forget that true joy comes from God. This joy comes when we shift our focus to God and serving our fellow man. When we feel lonely, we think that our battles are just ours, yet the Lord mentions that He encircles, cares, and keeps us as the apple of his eye. He is our one great lover! And his love is enough for us to never feel alone.
When Tempted
"No temptation has overtaken you that is not common to man. God is faithful, and he will not let you be tempted beyond your ability, but with the temptation he will also provide the way of escape, that you may be able to endure it."
• 1 Corinthians 10:13
Satan is on a hunt waiting upon His prey at all times, and we're not exempt, so where is God amidst all this, we may ask. Well, there is really good news. He is always with us. And just like what the verse suggests, He will not allow us to be tempted beyond our ability, but with that temptation or test you're facing, He'll provide a way of escape for you. Praise God!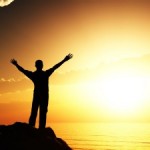 Conclusion
All of us go through the best and worst of times. Sometimes, we have much inspiration and motivation for the day, but there are also times when we feel hopeless. It's a good thing the Lord has provided us the Word of God, the Bible because that's our true guide. And it contains a lot of encouraging verses to keep us going in life. And there are many, however, the ten passages we have mentioned might be the ones you need the most. I pray they are.
Here is some related reading for you: Bible Verses for Encouragement: 20 Great Scripture Quotes
Resource – Scripture quotations are from The Holy Bible, English Standard Version® (ESV®), Crossway Bibles. (2007). ESV: Study Bible: English standard version. Wheaton, Ill: Crossway Bibles. Used by permission. All rights reserved.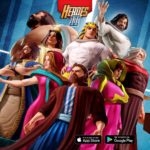 Author Bio: Heroes 2 is a Bible trivia game released by the Hope Channel. It is a sequel to the game, Heroes, which was released in 2013. The latest game version is on its new 3D animation, comes with unique features, and has more challenging Bible questions in four languages: English, Portuguese, Spanish, and French. The game is available on both iOS and Android.