First time experiences will often be very special. This was the case for Minnesota Twins catcher, John Ryan Murphy, a.k.a. JR or Murph.
"The first time I remember having an intimate conversation with Christ," shares John Ryan, "was as a high school sophomore. I went to a retreat called NCYC (National Catholic Youth Conference) which is held every two years."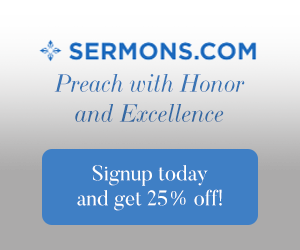 The conference was held in Atlanta at the Georgia Dome with 25 or 30,000, high school aged, kids from all across the country. He remembers sitting near the top of the arena watching and listening to the music and speakers.
"I remember at the time we were in prayer," continues John Ryan, "you know everyone usually closes their eyes, but I opened mine and looked around. You could hear a pin drop, and that was the first time I thought "This is for Real!" All of these thousands of kids were here for the same reason I was, to consider the matter of faith. It was something I will always remember in feeling the Holy Spirit. It was so personal to me even though it was among so many kids."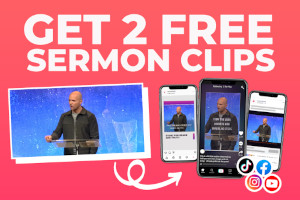 "Following Jesus is Constantly Changing Your Life"
JR grew up in Bradenton, Florida, with his parents, Mark and Carolina Murphy, and older sister, Meghan. "I was raised Catholic and my folks are still very strong Believers and remain active at St. Peter and Paul Catholic Church in Bradenton. It was quite easy for me to stay grounded in my faith growing up. They are great Christians, who are humble, do the right thing kind of mom and dad."
The biggest challenge was when he got drafted and was basically living on his own for the first time. It was then he had to make his own decisions instead of mom and dad making decisions for him.  Once a person makes the decision to give their life to Christ and have a relationship with Him, "it becomes a journey."
"It is not a one moment decision," states JR, "but it is a constant striving to get as close as possible in that walk with Christ. Following Jesus is constantly changing your life. It is the constant daily decision to accept Him as your Savior and allow him to work through you and allow others to see Him in you."
A Personal Relationship with Christ
As John Ryan started his baseball career, he, for the first time, was introduced to other faiths and religions. "I had thought there were more ways to worship Jesus other than just the Catholic way," states John Ryan, "I realize that it doesn't matter if you are Catholic, Baptist, Lutheran, or whatever. I believe a personal relationship with Christ is the most important part of life. It is that daily walk, the daily conversation with Him all through the day."
John Ryan went to IMG Academy in Bradenton for high school. IMG is a sports academy which actually was founded in 1978 in Beaver Dam, Wisconsin, by long time tennis coach, Nick Bollettieri, as a full time tennis boarding school. It moved to Bradenton and became a multi-sport academy.
JR explains, "Mom has been there since day one (in Bradenton) when the only other sport was baseball. But now it is multi-sport. When mom graduated from college, Bollettieri asked her to come work at the academy. She started as a teacher, mentor, and cook.  Then she became head of admissions and now is the head of parent/alumni relations." JR played baseball for four years at IMG Academy, and he graduated from the Academy in 2009.  He was drafted out of high school in the second round (76th overall) by the New York Yankees.
John Ryan is a soft-spoken, quiet person and leader. He explains his witnessing, "My best way of sharing my faith is from the way I live. I try to do the right things and treat people the right way as in the Golden rule: 'Do unto others as you would have them do unto you.' (Matthew 7:12 and Luke 6:31) How I treat others is really how I express my faith the most."
Twins teammate, pitcher Kyle Gibson, comments, "John Ryan is a solid Christian guy who is always looking at things in a positive way. You can tell he loves the Lord just by the way he treats people with respect. I met his family, and you can see it all started with his parents. He was raised the right way."
Murphy, who made his major league debut with the Yankees on September 2, 2013, had a great opportunity to go on a mission trip to the Dominican Republic through Score International while in the minor leagues. It was five days of playing baseball and sharing his faith in Jesus.
"Immeasurably More"
"If there is one Bible verse to have as you walk daily," states John Ryan, "it is John 3:16: 'For God so loved the world that He gave His only begotten Son, that who so ever believes in Him shall not perish but have eternal life.' But my favorite verse is Ephesians 3:20 because it talks about being 'immeasurably more.' My friend, Catherine Leibbrandt, and I started a foundation called 'IamMore,' and it is that verse the foundation is built upon. (Ephesians 3:20: "Now to him who is able to do immeasurably more than all we ask or imagine, according to His power that is at work within us, to Him be glory in the church and in Christ Jesus…. forever and ever. Amen.")
"That verse spoke to both of us," claims John Ryan, "and it has impacted a lot of kids through the foundation. Catherine has had to deal with her own affliction which brought on this passion of hers. Our passion is kids, and any kid who is dealing with a physical disability or chronic illness may qualify for a day or weekend to do what is a passion for the kid."
The IamMore mission statement reads: "IamMore foundation empowers children's identities to be immeasurably more than their diagnoses. Our mission is to enhance (and enrich) the lives of children diagnosed with a chronic illness or physical disability by creating opportunities to identify with their passion, rather than their affliction."
The IamMore foundation is based out of Tampa, Florida, but they have had various experiences across the United States. The child's experience includes the siblings and provides ongoing support of the children including a continued relationship with the families. JR comments, "This is all spread by word-of-mouth, and we are small with humble beginnings. You can see why IamMore is my passion to reach out to kids in this special way."
"He was so inspiring…"
"When John Ryan came to the Twins spring training for the first time in February," comments teammate Brian Dozier, "he was so inspiring because you could see Christ living in him and doing great things in his life. He is an amazing guy, a great ballplayer; but, more importantly, his walk with the Lord is one of the best I have ever seen."
"He tweeted me"
Each year players pick out walk-up songs when they go to the plate to bat or to the mound to pitch. Murphy had a unique experience last year when his walk-up song was the Christian song "Give Me Your Eyes" by Nashville singer, Brandon Heath.
"Brandon and his wife, Siebe, found out that my walk-up song was his song "Give Me Your Eyes," comments John Ryan, "and he tweeted me! He told me no one ever used his songs for a walk-up song. So the next time they came to New York City, we met. Since then, we have developed a good friendship. This is a pretty cool story because we met by way of a Christian song played as my walk-up!"
Written by Bruce Darnall, Lake Mills, Wisconsin
Photos provided by the Minnesota Twins