Many people have really made a mess of their lives by having the wrong priorities in life. I had a job as a car salesman for about 12 years and every day I was amazed at the choices that many people were trying to make. There were very few people that really needed a new car but just were trading in their 'old' car to get the newest style or maybe a new feature. I do not have a problem with people buying a new car but where it really amazed me was when people were trying to trade a car that they owed more than it was worth in order to incur more debt [1] that they often times could not afford. These choices often led to disastrous consequences in other areas of life.
But I cannot point my finger too far as we all (if we are honest) struggle in this area of priorities. Maybe you don't struggle in buying a new car but what about your time? Do you put God first in your life with the time you spend with Him? Or how are we doing in the area of service and loving our neighbor? We often get this priority out of balance and desire to be served instead of following the model and example that Jesus showed. Consider some quotes below and then meditate on the Bible passages listed.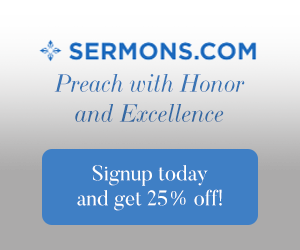 Quotes
"Action expresses priorities"…Ghandi
"I would like to be remembered as a guy who had a set of priorities, and was willing to live by those priorities." George W. Bush
"Living in light of eternity changes your priorities" Rick Warren
"We don't drift in good directions. We discipline and prioritize ourselves there." ― Andy Stanley
"But seek first the kingdom of God and his righteousness, and all these things will be added to you." Jesus 
Luke 12:29-31 "And do not seek what you are to eat and what you are to drink, nor be worried.  For all the nations of the world seek after these things, and your Father knows that you need them.  Instead, seek his kingdom, and these things will be added to you."
Scripture About How We Must Seek to Please God
Matthew 6:33 But seek first the kingdom of God and his righteousness, and all these things will be added to you.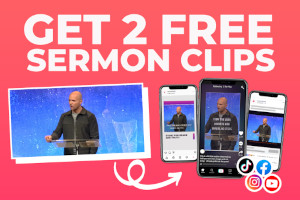 2 Corinthians 5:9 So whether we are at home or away, we make it our aim to please him.
Philippians 1:21 For to me to live is Christ, and to die is gain.
Colossians 1:10 so asto walk in a manner worthy of the Lord, fully pleasing to him, bearing fruit in every good work and increasing in the knowledge of God [2].
Bible Verses About Putting God First
Exodus 20:3  "You shall have no other gods before me."
Exodus 20:5 You shall not bow down to them or serve them, for I the LORD your God am a jealous God, visiting the iniquity of the fathers on the children to the third and the fourth generation of those who hate me,
Deuteronomy 6:5 You shall love the LORD your God with all your heart and with all your soul and with all your might.
Matthew 6:24  "No one can serve two masters, for either he will hate the one and love the other, or he will be devoted to the one and despise the other. You cannot serve God and money.
Matthew 22:37-38 And he said to him, "You shall love the Lord your God with all your heart and with all your soul and with all your mind. This is the great and first commandment.
Scripture Quotes About What is Really Important
Matthew 6:19  Do not lay up for yourselves treasures on earth, where moth and rust destroy and where thieves break in and steal
Matthew 18:1-2  At that time the disciples came to Jesus, saying, "Who is the greatest in the kingdom of heaven?" And calling to him a child, he put him in the midst of them.
Luke 10:38-42 Now as they went on their way, Jesus entered a village. And a woman named Martha welcomed him into her house. And she had a sister called Mary, who sat at the Lord's feet and listened to his teaching.   But Martha was distracted with much serving. And she went up to him and said, "Lord, do you not care that my sister has left me to serve alone? Tell her then to help me."   But the Lord answered her, "Martha, Martha, you are anxious and troubled about many things, but one thing is necessary. Mary has chosen the good portion, which will not be taken away from her."
Luke 12:22-24  And he said to his disciples, "Therefore I tell you, do not be anxious about your life, what you will eat, nor about your body, what you will put on. For life is more than food, and the body more than clothing. Consider the ravens: they neither sow nor reap, they have neither storehouse nor barn, and yet God feeds them. Of how much more value are you than the birds!
Luke 12:34 For where your treasure is, there will your heart be also.
John 14:15  If you love me, you will keep my commandments.
Romans 12:2 Do not be conformed to this world,but be transformed by the renewal of your mind, that by testing you may discern what is the will of God, what is good and acceptable and perfect.
Philippians 3:13-14 Brothers, I do not consider that I have made it my own. But one thing I do: forgetting what lies behind and straining forward to what lies ahead, I press on toward the goal for the prize of the upward call of God in Christ Jesus.
2Timothy 2:22  So flee youthful passions and pursue righteousness, faith, love, and peace, along with those who call on the Lord from a pure heart.
Luke 22:27 For who is the greater, one who reclines at table or one who serves? Is it not the one who reclines at table? But I am among you as the one who serves.
Final Thoughts
Sometimes in life we have something of significance happen that reminds us of where our priorities should be. We get shaken by a car accident, a loved one passing away, or maybe a health issue like cancer [4] and we quickly refocus and realize where our priorities should be. Jesus tried to simplify things for us when He was asked about what the "greatest commandment" was and He simply said to love God first and love our neighbor as our self.
Friends, "seek first the kingdom of God" and our priorities will fall in place. This is easier said than done but we can be thankful that we have a great God that never gives up on us and desires to talk with us everyday. Have you talked with Him today?
Put God first, related reading: How to Put God First in Your Life [5]
Resource – Scripture quotations are from The Holy Bible, English Standard Version® (ESV®), copyright © 2001 by Crossway, a publishing ministry of Good News Publishers. Used by permission. All rights reserved.