Here are my top ten Bible verses about anointing with oil.
Exodus 30:25 "And you shall make of these a sacred anointing oil blended as by the perfumer; it shall be a holy anointing oil."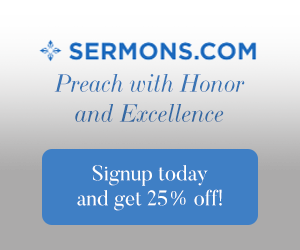 Oil has long represented God's special calling for ordaining someone or something to be used for the purpose of God's glory. In the context of this chapter, we can read that Moses is closely following God's requirements for the priestly duties and this is God Himself giving these instructions to Moses (Ex 30:22). The oil, by itself is not holy. It only becomes holy when it is created to God's exact requirements, and then God declares it holy, like He does those who have trusted in Christ [1] (2nd Cor 5:21).
First John 2:27 "But the anointing that you received from him abides in you, and you have no need that anyone should teach you. But as his anointing teaches you about everything, and is true, and is no lie—just as it has taught you, abide in him."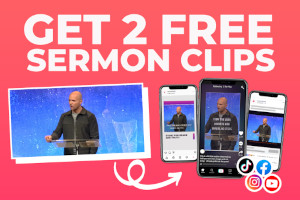 The context of this powerful verse is where the Apostle John is telling the church that God's Holy Spirit, which is His anointing on us, will teach us what is true and what is not. Perhaps this is why God warned Moses that "It shall not be poured on the body of an ordinary person, and you shall make no other like it in composition. It is holy, and it shall be holy to you" (Ex 30:32), so this anointing is only for those whom God has called and saved, and all who are brought to repentance and faith in Christ.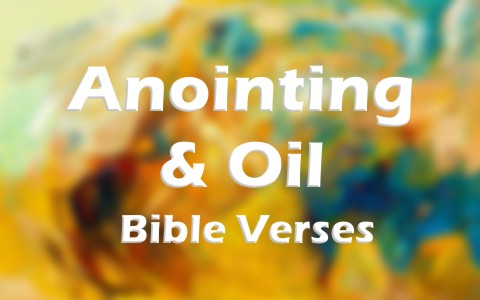 Luke 4:18 "The Spirit of the Lord is upon me, because he has anointed me to proclaim good news to the poor, He has sent me to proclaim liberty to the captives and recovering of sight to the blind, to set at liberty those who are oppressed."
Jesus is quoting the 61st chapter of Isaiah the Prophet where he wrote about Christ where He fulfills part of this prophecy. After reading Isaiah 61:1, which is what Luke 4:18 says, Jesus "rolled up the scroll and gave it back to the attendant and sat down. And the eyes of all in the synagogue were fixed on him. And he began to say to them, "Today this Scripture has been fulfilled in your hearing" (Luke 4:20-21). This must have been a stunning event, because everyone in the temple marveled at Him (Luke 4:22).
Exodus 40:9 "Then you shall take the anointing oil and anoint the tabernacle and all that is in it, and consecrate it and all its furniture, so that it may become holy."
Why would there be a command to anoint the tabernacle? It's because the tabernacle represented God's presence here on earth. Any place where God makes it holy ground, as in the case where Moses was asked to remove his shoes because He was standing on holy ground (Ex 3:5). It' wasn't that the dirt or sand was holy; it was God's presence that made it holy. Without God's presence, it's just dirt and sand, but when God is present, its "holy ground." A similar experience happened with Joshua (Joshua 5:15). This explains why God told Moses that after Aaron and his sons were sanctified (cleansed, made holy) that "Whatever touches them will become holy" (Ex 30:29).
James 5:14 "Is anyone among you sick? Let him call for the elders of the church, and let them pray over him, anointing him with oil in the name of the Lord."
This isn't the only place in the Bible where we are to be praying for one another, but this is one of the few that requires us to ask for prayer and to be anointed with oil. Apparently, this was done by the elders or church leaders, but of course, your church family should already be praying for you, but this is what God prescribed for the first century church. The idea that there were prayer clothes may have come from Acts 19:11-12 where it was said of Paul that, "God was doing extraordinary miracles by the hands of Paul, so that even handkerchiefs or aprons that had touched his skin were carried away to the sick, and their diseases left them and the evil spirits came out of them," but it seems a stretch that prayer clothes can still be used today, because the context of Acts 19 is where "God was doing extraordinary miracles by the hands of Paul" and Paul is no longer here.
First Chronicles 16:21-22 "He allowed no one to oppress them; he rebuked kings on their account, saying, "Touch not my anointed ones, do my prophets no harm."
This is a praise psalm that we find in 1st Chronicles chapter 16 where David is reminding the nation of Israel that "When you were few in number, of little account, and sojourners in it, wandering from nation to nation, from one kingdom to another people, he allowed no one to oppress them; he rebuked kings on their account" (1st Chron 16:19-21), and God didn't allow anyone "to oppress them," on their account, because God saw them as His "anointed ones," and today, He considers those who have trusted in Christ His beloved anointed ones…anointed by God and His Spirit.
Mark 6:13 "And they cast out many demons and anointed with oil many who were sick and healed them."
James wrote about anointing those who were sick, and in Mark chapter 6, we see the context of this is Jesus sending out the twelve apostles to proclaim the gospel, cast out demons, and anoint those who are sick so that they might be healed. It wasn't the oil that healed these people, but the authority given by Jesus to the apostles to heal in His name, but wanted the anointing to be associated with it because it represents God's authority.
Hebrews 1:9 "You have loved righteousness and hated wickedness; therefore God, your God, has anointed you with the oil of gladness beyond your companions."
The Book of Hebrews [2]was written to Christians with a Jewish heritage. I don't necessarily want to call them Jewish Christians because that might confuse someone by thinking, "How can they be Christians and Jewish at the same time?' The point in this chapter is about the supremacy of Christ over all creation, including Gods' holy angels. God has anointed or ordained Christ to preach the gospel of repentance and faith (Mark 1:15), and to set the captives free (Luke 4:18).
First John 2:20 "But you have been anointed by the Holy One, and you all have knowledge."
Who is the Apostle John writing too? Obviously, it was the church. He was writing to the church in the context of there being many false teachers out there and John didn't want them to be deceived (1st John 2:26), so he says that our anointing by the Holy One, or God Himself by His Spirit, gives us all the knowledge that we will need to keep from being deceived. The more you're in the Word of God, the more you'll be able to discern truth from error, even when truth is mixed with error (as it often is).
Leviticus 14:17 "And some of the oil that remains in his hand the priest shall put on the lobe of the right ear of him who is to be cleansed and on the thumb of his right hand and on the big toe of his right foot, on top of the blood of the guilt offering."
Why was the priest right ear lobe, the right thumb, and the big toe on his right foot being anointed with oil? Perhaps this was God's way of ordaining them or consecrating them by being anointed with oil, but it also may have signified that the priests were expected to live holy lives that would clearly hear God's voice (oil on right ear lobe), to perform their priestly duties perfectly (oil on right thumb), and to walk in holiness in their lives (oil on right big toe). After Moses was commanded to "take the anointing oil and pour it on his head and anoint him" (Exodus 29:7), with "him" being Aaron, "the rest of the oil that is in the priest's hand he shall put on the head of him who is to be cleansed. Then the priest shall make atonement for him before the Lord" (Lev 14:18).
Conclusion
Oil in Scripture indicates God's ordaining or commissioning someone for His purposes (Ex 29:7, 40:9; Luke 4:18), or for His consecrating someone or something, and in some cases, healing, but when Jesus entered the Garden of Gethsemane, He was hard pressed from all sides. His disciples were about to betray Him, His own people were about to falsely convict Him, the Romans were about to unjustly crucify Him, and He would be separated from God for a time, however, God was also going to raise Him (and He did), and all those who have trusted in Christ, because they too have an anointing from God.
Something else to read about healing: Are Faith Healers Real? [3]
Resource – Scripture quotations are from The Holy Bible, English Standard Version® (ESV®), copyright © 2001 by Crossway, a publishing ministry of Good News Publishers. Used by permission. All rights reserved.