The eight people I chose were imperfect as the rest of us, yet they didn't allow their imperfections to impede God's will and influence over their lives. I admire people who were transparent with their doubts and fears, yet remained unafraid to follow after God and use their gifts for His glory.
C.S. Lewis for his insightful creativity in writing
Every time I read or listen to the Chronicles of Narnia series, there's always some new lesson I learn about life. The Horse and His Boy is my favorite story of the seven because it stirs up my emotions of recognizing the value we all have within us regardless of our state in life. When I sit down for afternoon tea with C.S. Lewis [1] in heaven, I will ask him how he was able to write stories that never seem to get old with readers who never seem to outgrow them.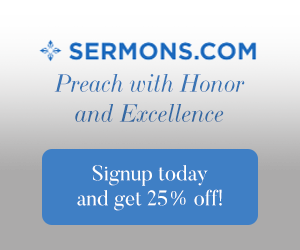 Recommended reading: The Chronicles of Narnia, Mere Christianity, The Great Divorce
Ruth Bell Graham for her unwavering care over her children
Years ago as a young mother of five children, I admired Ruth Bell Graham's example of raising her children in the Lord even though her husband, Billy Graham, was often away preaching. She was a steadfast, faithful, and actively engaged mother—I longed to emulate this with my children. Ruth Bell Graham modeled a mother's love and transferable faith not just to her children and grandchildren—but indirectly to my children as well.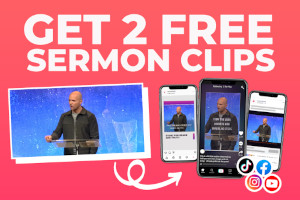 Recommended reading: A Legacy of Love by Ruth Graham
Jim Elliot for his profound insights into selfless living
Jim Elliot's focus remained on Christ with a poignancy that leaves us with a desire to please God with all our hearts. One of his most memorable quotes was "He is no fool who gives what he cannot keep, to gain what he cannot lose". This reminder was effective in my early Christian walk to rescue me from the deadly teachings of prosperity that was popular decades ago. Jim Elliot's [3] writings left an even deeper impact of how I can't hold too tightly the things of this world.
Recommended reading: Through Gates of Splendor and Shadow Almighty by Elisabeth Elliot
Gladys Aylward for following God's calling on her life
I was homeschooling my children when we read together the adventures of Gladys Aylward. My first thought when reading through her biography was "Who does this?" Gladys believed that God called her to China in the middle of a war with no formal missionary training nor wealthy  connections for finances. She simply stepped out in faith into a cold, hard country with nothing more than her passionate desire to minister to the Chinese people. Her story compelled me to trust in the inner drive from the Holy Spirit to stretch my faith when there was nothing else to hold on to.
Recommended reading: Gladys Aylward by Janet and Geoff Benge
Amy Carmichael for her tenacity of faith in the face of tremendous odds
I discovered Amy Carmichael [4] to be a strong and courageous woman who struggled like all of us in wondering how God was going to work out difficulties. She didn't need all the answers or clarity of direction in order to move forward in faith. Amy Carmichael simply prayed and trusted in God. Her example challenges my faith walk to believe God in what seems impossible.
Recommended reading: A Chance to Die by Elisabeth Elliot
Corrie ten Boom for her driven obedience to God in an environment of horror
When the war swept into their community, Corrie's father and sister, Betsie, continued to see people through the eyes of Jesus. Corrie was transparent in her questioning God during the most brutal moments in a Nazi labor camp. Yet the Lord strengthened her to not only survive, but to share the unconditional love and forgiveness of Christ to the most oppressive of people. Corrie ten Boom's life taught me the preciousness of being forgiven and therefore given the ability to forgive unconditionally.
Recommended reading: The Hiding Place by Corrie ten Boom
Laura Ingalls Wilder for her pioneer spirit and trust in God
After reading each book in the Little House on the Prairie series, I was struck by the adventurous spirit of the Ingalls family. As an adult, I've a greater understanding of how a family survived the suddenness of loss both of life and property without bitterness towards God. They weren't perfect, yet their hardships of being pioneers demonstrates how we are sojourners in this world. This world isn't our home—we are just traveling through the best we can with what God gives us.
Recommended reading: The Little House Series by Laura Ingalls Wilder
Oswald Chambers for his insightful, penetrating devotionals
I've lost count on how many times I've read through My Utmost for His Highest. Oswald Chambers was direct, honest, and penetratingly truthful with his revelations of the Bible. I'm always stunned to read a devotional passage that was exactly what I needed to read for a specific time in my life. Oswald Chamber's [5] writings release me from the entanglements and expectations of the world around me—pressing me towards undivided devotion to my Lord Jesus Christ.
Recommended reading: My Utmost for His Highest by Oswald Chambers
"Follow my example, as I follow the example of Christ" (1 Corinthians 11:1).
I could've written about a hundred more believers from the Bible as well as those who live among me every day. As a writer I've developed an appetite for hearing the stories of those who've learned through trials, tragedies, mistakes, and joys to live for Christ. They are my examples as I strive to be a good example for those who follow after my footsteps.
Who are you excited to meet in heaven? Tell us in the comments!
Related Article: What Does The Bible Say Heaven Will Be Like [6]
Resources – New International Version Bible, The Holy Bible, New International Version®, NIV® Copyright© 1973, 1978, 1984, 2011 by Biblca, Inc.™ Used by permission. All rights reserved worldwide.