Much has been written concerning the 'armor of God' and spiritual warfare.  Some say that there is no such thing as spiritual warfare and some, going to the other extreme, see every difficulty of life as a direct attack from Satan.  In a series of seven articles, I would like us to look at the 'armor of God' we read about in the sixth chapter of Ephesians.
I will not focus as much on the ancient usage of actual armor as I will focus on the meaning and application of the passage.  I will only speak of the actual physical armor when it helps explain a spiritual truth [1].  It is my intention that, as the Christian reads this series of articles, he or she will be strengthened in their walk with Jesus in practical everyday ways.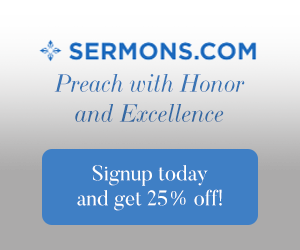 Believers are at war and the Devil is our enemy
We are warned in First Peter to, "Be sober-minded; be watchful.  Your adversary the devil prowls around like a roaring lion, seeking someone to devour" 1  Peter 5:8 ESV).  Peter here reminds us that Satan is real and his goal is to destroy us; he is at war with us.  The prize is our soul.  In Ephesians 4:27, Paul tells us that we must, "…give no opportunity to the devil" (ESV).  Paul's words indicate that the Devil is looking for 'opportunities' to tempt, deceive, and defeat us.  Revelation 12:9 tells us that Satan is, "…the deceiver of the whole world" (ESV).  The Bible does not clearly say why, but we know that if it were not for the grace of God, Satan would destroy all of us and consign us to an eternity of misery in hell.  Every Christian is engaged in a spiritual battle between good and evil. 
Christians are in a Spiritual battle
However, our battle is not like earthly battles, we are in a spiritual war, "For we do not wrestle against flesh and blood, but against the rulers, against the authorities, against the cosmic powers over this present darkness, against the spiritual forces of evil in the heavenly places" (Ephesians 6:12 ESV).  The Christian's battle is not so much a physical battle as it is a spiritual battle, or a battle of the mind.  It does not matter whether a Christian is a body builder or a child, because the fight is not a physical fight.  This battle centers on what we believe about the Truth of God's Word [2].  Therefore, since the battle takes place on a spiritual level, our armor must be spiritual armor.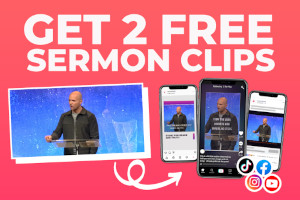 Since we are in a war, we need protection
When soldiers go into battle, they do things to protect themselves.  Today's military has sophisticated technology that is used to try to keep casualties to a minimum.  However, in ancient times, the soldier relied on his armor for protection; his shield, his sword, his helmet, and other tools were employed to fend off his enemies.
The Christian needs armor too.  "Therefore take up the whole armor of God, that you may be able to withstand in the evil day, and having done all, to stand firm" (Ephesians 6:13 ESV).  God does not expect us to defend ourselves apart from His gracious provision.  The biblical admonition is to take up the armor that God has provided; He will protect us. 
The true Source of the believer's strength
"Finally, be strong in the Lord and in the strength of his might.  Put on the whole armor of God, that you may be able to stand against the schemes of the devil" (Ephesians 6:10-11 ESV).  This verse reminds us that it is God's power and strength that enables us to resist the devil.  The phrase "…be strong in the Lord…" is in the passive voice.  This means that the strengthening is being done to us; it is not simply that we muster up the resolve to push on. Rather, we are empowered by something; in this case someone, else.  The strength is God's and the armor is God's; we, as His subjects, are filled with His strength enabling us to engage in spiritual warfare.  Ephesians 1:19 speaks of, "…the immeasurable greatness of his power toward us who believe" (ESV).
There are some believers who mistakenly think that, once they are saved, God gives them power and ability to use as they see fit.  However, the Bible says that these gifts are controlled by the Holy Spirit, "All these are empowered by one and the same Spirit, who apportions to each one individually as he wills" (1  Corinthians 12:11 ESV).  God supplies everything we need to live the Christian life; however, these things only come to us as long as we are faithful to love, honor, and worship Him…as He rightly deserves.  We have no spiritual power apart from God. 
We have victory in Jesus
The Gospel of John, chapter 15, clearly teaches that our source of strength is our union with Christ.  Jesus said, "Abide in me, and I in you.  As the branch cannot bear fruit by itself, unless it abides in the vine, neither can you, unless you abide in me.  I am the vine; you are the branches.  Whoever abides in me and I in him, he it is that bears much fruit, for apart from me you can do nothing" (John 15:4-5 ESV).  As long as we have a vital active relationship with Jesus, His strength will empower us to resist the temptation to sin.  It matters little whether that temptation [4] comes from Satan or from the culture in which we live.  The Bible promises us victory because we are united with Jesus Christ. 
This brings us to the end of the introduction and the beginning of the passage to be studied in the next six articles.  We will be taking an in depth look at the 'armor of God'.  If we take these teachings seriously, we are guaranteed protection against our spiritual enemies; guaranteed because of God's power and promise.  We will be more effective Christian soldiers.
Here are some related articles that might interest you:
Resources:
The Holy Bible, English Standard Version
"Scripture quotations are from The Holy Bible, English Standard Version® (ESV®), copyright © 2001 by Crossway, a publishing ministry of Good News Publishers. Used by permission. All rights reserved."
Image courtesy of [image creator name] / FreeDigitalPhotos.net [8]