Once a Christian is saved, can they lose their salvation?  What if a believer falls away from the faith [1], can they be restored again to God?   Have you ever doubted your own salvation?  Is once saved always saved true?  Once a Christian is saved, can they be lost again?  Is there such a thing as eternal security?  Can a person's name be erased from the Book of Life?
What Saves the Believer?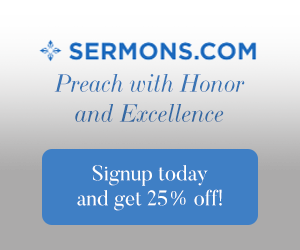 Some denominations and some Christians believe that once you are saved it is possible to lose their salvation.  But what is salvation in the first place?  We can believe what the Bible says above what people or churches say.  Let's review some of the scriptures that talk about salvation:
John 3:16: "For God so loved the world that he gave his one and only Son, that whoever believes in him shall not perish but have eternal life."  A literal rendering of "shall" is actually "will" so this scripture, according to the Greek, ought to read "…that whoever believes in him will not perish but has [the present indicative means they already possess] eternal life."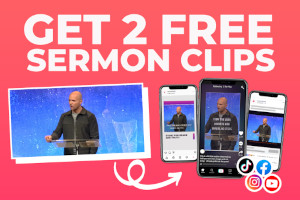 Acts 16:30-31: ""Sirs, what must I do to be saved?" They replied, "Believe in the Lord Jesus, and you will be saved—you and your household."
Acts 4:12: "Salvation is found in no one else, for there is no other name under heaven given to mankind by which we must be saved."
John 3:18: "Whoever believes in him is not condemned, but whoever does not believe stands condemned already because he has not believed in the name of God's one and only Son."
The overriding factor in our salvation is that we must believe that Jesus Christ is Who He says He is and is not tied in any way to what the believer does.  We do not initiate our salvation nor do we do anything to achieve it. In fact no one really seeks after God (Rom 3:11) but it is God who seeks after us and calls us (Gal. 1:15-16).  That He saves us to completion and to the uttermost is directly attributed to God.  We are in no position to save ourselves.  It is not about letting Jesus [2] "come into your heart" or about thinking that "God has a wonderful plan for your life [3]" but it is about believing in Jesus Christ.  And whoever believes in Him walks in faith and accepts Him in faith.  You are saved only by the grace of God and apart from yourself, it is impossible, but with God all things are possible.  Ephesians 2:8-9 echo this, "For it is by grace you have been saved, through faith—and this is not from yourselves, it is the gift of God— not by works, so that no one can boast."
Jesus Plus Works Equals Nothing
If anyone believes that their works can save them remember that God calls even the best of good works filthy rags (Isaiah 64:6).   Here is the one and only work that God accepts and that Jesus testified to, "…This is the work of God, that you believe on Him Whom He has sent" (John 6:29). "For they being ignorant of God's righteousness, and going about to establish their own righteousness, have not submitted themselves unto the righteousness of God" (Rom 10:3).  Romans 4:6 clearly says that we are saved "without the deeds of the Law" (Rom 3:28), and it is "not of works" (Eph. 2:9) "It is the gift of God" (Eph. 2:8).  No one is saved by works…we are saved for works.  God would not give us the gift of grace only to take it again. Who gives someone a gift and then goes and takes it back?
God Saves Completely
John 6:37 and John10:28-29 both testify that once God calls you and saves you, He will not ever caste you away or you can never be snatched from Jesus' hand or the Father's hand.  Philippians 1:6 says, "being confident of this, that he who began a good work in you will carry it on to completion until the day of Christ Jesus."  Further, I Corinthians 1:8 states, "He will keep you strong to the end, so that you will be blameless on the day of our Lord Jesus Christ. "  God does not call the qualified but He qualifies the called.  Holiness is not the way to Jesus; Jesus is the way to holiness.  Your own salvation is not all of your responsibility; it is your response to His ability.
Was this Article Helpful?
If this article was helpful to you, please consider linking this article to your own blog or sharing this through the social buttons to the left. You might also find some of these other good Christian Answer articles helpful:
What Does The Bible Say About Church Membership? [5]
Does The Bible say What the Devil Looks Like? [6]
Sources
The Holy Bible, New International Version
THE HOLY BIBLE, NEW INTERNATIONAL VERSION®, NIV® Copyright © 1973, 1978, 1984, 2011 by Biblica, Inc.™ Used by permission. All rights reserved worldwide.