What are the fruits of the flesh and why are these fruits such a serious warning sign for professing Christians?
Fruits of the Spirit
What are the fruits of the flesh and why are these fruits such a serious warning sign for professing Christians? First off, you cannot produce fruits of the Holy Spirit unless the Spirit of God is in you. That means, there was a time when God brought you to repentance and you placed your trust in Christ. After that new birth, the Christian should naturally produce godly fruit like a good olive tree produces good olives. If it doesn't, something's wrong. The fruits of the Holy Spirit include "love, joy, peace, patience, kindness, goodness, faithfulness, gentleness, self-control; against such things there is no law" (Gal 5:22-23). That's because "those who belong to Christ Jesus have crucified the flesh with its passions and desires" (Gal 5:24).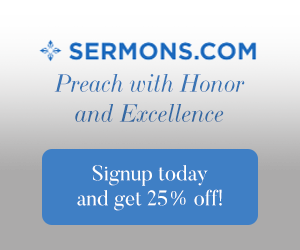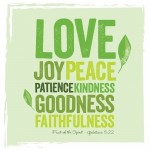 [1]
Fruits of the Flesh
You can be an unsaved person and a Christian and still recognize a person's fruit, and the person who has not been born again will naturally produce ungodly fruit. The Bible clearly reveals the works of the flesh and "the works of the flesh are evident: sexual immorality, impurity, sensuality, idolatry, sorcery, enmity, strife, jealousy, fits of anger, rivalries, dissensions, divisions, envy, drunkenness, orgies, and things like these. I warn you, as I warned you before, that those who do such things will not inherit the kingdom of God" (Gal 5:19-21). A saved person can still produce these ungodly fruits, but the vast majority of their fruit should be associated with the Holy Spirit.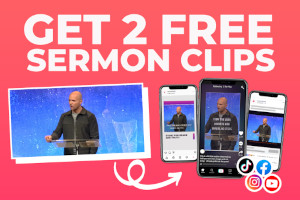 Good or Bad Fruit?
Whatever fruit is produced the most shows where the root is, or "the fruit reveals the root" because Jesus said a good tree cannot possibly produce bad fruit, nor can a bad tree produce good fruit (Matt 7:17-18). Being a "fruit inspector" allows us to know if someone is a godly preacher or a wolf in sheep's clothing as Jesus said, "You will recognize them by their fruits. Are grapes gathered from thornbushes, or figs from thistles? So, every healthy tree bears good fruit, but the diseased tree bears bad fruit. A healthy tree cannot bear bad fruit, nor can a diseased tree bear good fruit. Every tree that does not bear good fruit is cut down and thrown into the fire. Thus you will recognize them by their fruits" (Matt 7:16-20). You can't really see the root…but you can see the fruit. And that reveals the root!
The Dominate Fruit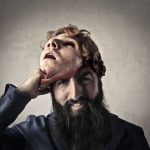 [2]
One man said he had two natures….one spiritual and the other carnal. He said one produces good fruit and the other bad fruit. I asked, "Which dominates the most?" He said, "The one I feed the most." Good point. Whatever we allow to enter our minds impacts our minds and that impacts those around us. Garbage in, garbage out, as they say. There is truth to that. When Jesus Christ comes to judge the world and take over the world as King of the Kingdom, sadly, "many will say to me, 'Lord, Lord, did we not prophesy in your name, and cast out demons in your name, and do many mighty works in your name?' And then will I declare to them, 'I never knew you; depart from me, you workers of lawlessness" (Matt 7:22-23). Notice, it's not just a few or some who get this wrong, but "many" will profess Christ and these same "many" will be turned away and forever separated from the Kingdom of Heaven…and the King of that Kingdom.
Self-Examination
The Apostle Paul admonishes every one of us, "Examine yourselves, to see whether you are in the faith. Test yourselves. Or do you not realize this about yourselves, that Jesus Christ is in you?—unless indeed you fail to meet the test" (2 Cor 13:5)! Why would he want us to do that? To make our election and calling sure, or as the Apostle Peter said, "Therefore, brothers, be all the more diligent to confirm your calling and election, for if you practice these qualities you will never fall" (2 Pet 1:10)! The sobering fact is that "many are called, but few are chosen" (Matt 22:14). Need help with that spiritual self-examination? Do you doubt your own salvation? Pray to God what the Psalmist did and ask God, "Prove me, O LORD, and try me; test my heart and my mind" (Psalm 26:2), and understand the biblical truth that God wants you to have assurance of your salvation. Jesus' half-brother wrote about a God "who is able to keep you from stumbling and to present you blameless before the presence of his glory with great joy, to the only God, our Savior, through Jesus Christ our Lord, be glory, majesty, dominion, and authority, before all time and now and forever. Amen" (Jude 1:24-25).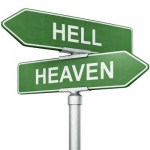 [3]
Conclusion
Are you ready to see the Lord? Has God brought you to repentance and faith in Christ, as God commands? The Day of God's judgment is coming, and it is coming when no one expects it (Rev 1:7), "Therefore you also must be ready, for the Son of Man is coming at an hour you do not expect" (Matt 24:44). Tragically, for many, it will be too late. As for you, if you've never trusted in Christ, the only thing that awaits you is the wrath God, so I pray, no…I plead with you today, make today your day of salvation (2 Cor 6:2). To wait, may make it too late…and that would be dreadful beyond description (Rev 20:12-15; Rev 21:8).
Here is some related reading for you: 5 Differences Between Walking in the Flesh and Walking in the Spirit [4]
Resource – Scripture quotations are from The Holy Bible, English Standard Version® (ESV®), Crossway Bibles. (2007). ESV: Study Bible: English standard version. Wheaton, Ill: Crossway Bibles. Used by permission. All rights reserved.