Is it possible that Satan can read our minds?  Can he hear our prayers?  What does Satan [1] know when we pray or think?  What does the Bible say about this?
The Omniscient Jesus
Jesus can not only read our thoughts, He knows the intent of our hearts.  This is an attribute of God.  Look at how often Jesus knew not only what they were thinking but what their intent was: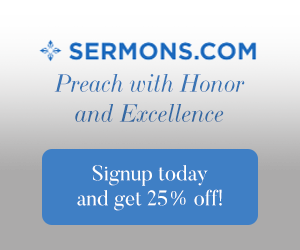 Matthew 9:4 "Knowing their thoughts, Jesus said, "Why do you entertain evil thoughts in your hearts?"
Matthew 12:23 "Jesus knew their thoughts and said to them, "Every kingdom divided against itself will be ruined, and every city or household divided against itself will not stand."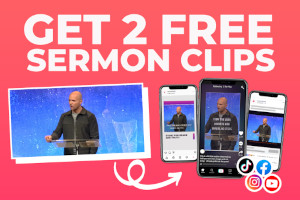 Luke 6:8 "But Jesus knew what they were thinking and said to the man with the shriveled hand, "Get up and stand in front of everyone." So he got up and stood there."
Luke 9:47 "Jesus, knowing their thoughts, took a little child and had him stand beside him."
John 2:25 "He did not need any testimony about mankind, for he knew what was in each person."
It is obvious that Jesus, being God, can read our minds and our thoughts.  Psalm 139:2 declares, "You know when I sit and when I rise; you perceive my thoughts from afar" and so "would not God have discovered it, since he knows the secrets of the heart" (Psalm 44:21)?  So clearly God knows our thoughts and can read our minds and know not only what we are thinking but what we are thinking about doing!  But what about Satan?  Can he read our minds?
Satan's Power
There is no doubt Satan is the god (little "g") of this world.  He rules over those who are not Christ's.  He has blinded the minds of those who do not believe and he rules, under God's sovereignty, even in high places.  He is the deceiver of the whole world with the exception of those who believe in Jesus Christ.  Just look at what our Enemy has power over:
2 Corinthians 4:4 "The god of this age has blinded the minds of unbelievers, so that they cannot see the light of the gospel that displays the glory of Christ, who is the image of God."
John 14:30 "I will not say much more to you, for the prince of this world is coming. He has no hold over me."
Revelation 12:9 "The great dragon was hurled down–that ancient serpent called the devil, or Satan, who leads the whole world astray. He was hurled to the earth, and his angels with him."
Ephesians 6:12 "For our struggle is not against flesh and blood, but against the rulers, against the authorities, against the powers of this dark world and against the spiritual forces of evil in the heavenly realms."
Ephesians 2:1-2 "As for you, you were dead in your transgressions and sins, in which you used to live when you followed the ways of this world and of the ruler of the kingdom of the air, the spirit who is now at work in those who are disobedient."
Satan's Limited Power
When people say that they believe Satan is attacking them and I hear this quite often, I must inform them that Satan is not like God.  He can not read our mind.  That is an attribute of God [3].  Satan is not omniscient.  That is, he is not all-knowing.  Neither is he omnipotent. Only God is Omnipotent (all-powerful).  And finally, Satan is not omnipresent.  He is a created being.  He can not be in more than one place at a time anymore than we can be and so when two people say that they are being attacked by Satan at the same time, we know this can not be true.  It may be that the Enemy's agents, fallen angels called demons, may be the culprit, but we should not give the Devil too much credit. He can't be everywhere at once.  He can be directing his evil spirits to do his biding but he can not be everywhere at the same time and neither can he overcome His Creator, God.  And he certainly can not be all-knowing.  There is no biblical evidence that Satan can read our minds.
Jesus' Victory Over Satan
Satan does know our weaknesses but this is from his observations.  He knows where we are weak in the flesh and so he accuses the brethren day and night before the very throne of God (Revelation 12:10) but this doesn't matter, even though he may be right.  We are seen by God the Father as having Jesus' righteousness (2 Corinthians 5:21) and so even though the Enemy accuses us and may want to sift us like wheat (Luke 22:31), God forgives us (1 John 1:9).  Anyway, Jesus has conquered the Devil as it is written, "The God of peace will soon crush Satan under your feet. The grace of our Lord Jesus be with you" (Romans 16:20).
Our High Priest understood that, "Since the children have flesh and blood he too shared in their humanity so that by his death he might break the power of him who holds the power of death—that is, the devil— and free those who all their lives were held in slavery by their fear of death" (Hebrews 2:14-15) and Jesus "disarmed the powers and authorities, he made a public spectacle of them, triumphing over them by the cross" (Colossians 2:15).  Jesus testified that "the prince of this world now stands condemned" (John 16:1b).
Conclusion
The Devil has been defeated, Jesus conquered him, and by His sinless life, sacrifice, and death, has the right to rule over the world and the Kingdom of Heaven and one day believers will finally see an end to the adversary for all time.  For those who have yet to put their trust in Christ, they still have this prince of darkness as their ruler. He desires to bring as many to hell as possible, yet once a person believes in Jesus Christ, they have escaped this eternal separation from God.  Jesus has destroyed death itself (2 Timothy 1:10, Romans 8:2) and He tells all who would believe in Him, "I am the resurrection and the life. The one who believes in me will live, even though they die; and whoever lives by believing in me will never die. Do you believe this" (John 11:25-26)?  I pray you do believe for there is no other way to escape the wrath of God than by trusting in the only name given to us by which we can be saved and that is Jesus Christ [4] (Acts 4:12).
We have several articles about Satan and his angels in the following collection under the title "Angels & Demons", take a look:
Resources – New International Version Bible (NIV) THE HOLY BIBLE, NEW INTERNATIONAL VERSION®, NIV® Copyright © 1973, 1978, 1984, 2011 by Biblica, Inc.™ Used by permission. All rights reserved worldwide.