I have a friend who says that relationships are like gardens, they must be cultivated. She also said that the most difficult thing to restore is a broken relationship. Though it is difficult to do, broken relationships can be restored and as with other issues of life, the Bible has guidance for this. Here are 5 Biblical steps for restoring broken relationships.
Be Sure All are Committed With Love
Greater love hath no man than this, that a man lay down his life for his friends. John 15:13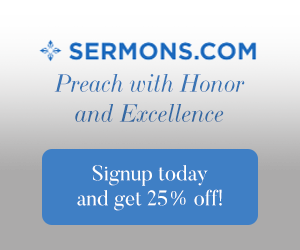 Loss of commitment in a relationship will lead to a breakup. Cultivation of a relationship requires hard work and much love. Lovingly remind others in a broken relationship that you care for them. Tell them you are committed to restoring the relationship and keeping it healthy. Ask them if they are willing to do the same. Commitment to the relationship is the first step to restoration and all parties in the relationship must be committed to it.
Humble Yourself
Do this now, my son, and deliver thyself, when thou art come into the hand of thy friend; go, humble thyself, and make sure thy friend. Proverbs 6:3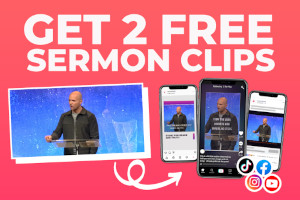 One of the greatest things you can do to restore a broken relationship is to humble yourself and admit where you were wrong. God loves a humble heart and He will be glorified when you take this brave step forward and admit how your actions contributed to the breakup. Your humble attitude will show the love of Christ and possibly cause others to do the same.
Don't Rush It
Wait on the LORD: be of good courage, and he shall strengthen thine heart: wait, I say, on the LORD. Psalm 27:14
Remember that sometimes the Lord gives us trials in our life so that we take time to cultivate our relationship with Him. When our relationship with the Lord is right all other relationships on earth fall into place. Don't forget to "take time" to examine your relationship with the Lord, spend time daily with Him in His word and ask Him for his guidance with restoration. Then when He gives an answer trust Him to make it happen.
Ask Forgiveness and Grant Forgiveness
For if ye forgive men their trespasses, your heavenly Father will also forgive you: But if ye forgive not men their trespasses, neither will your Father forgive your trespasses. Matthew 6:14-15
Just as it is important to humble ourselves and admit when we are wrong, it is important to ask for forgiveness. When you ask forgiveness the forgiving party forfeits their right to ever bring it up again. We can choose to remember the transgressions no more, just as the Lord does (Isaiah 43:25-26). The same holds true when you grant forgiveness to another, put it behind you and don't bring it up again. Forgiveness is a key component to restoration of a relationship.
Remember the Rules of Communication
Moving forward with a healthy relationship requires proper communication. These four simple rules are easy to remember and priceless when applied. Memorize them and teach them to those with whom you have relations. You will be blessed.
But speaking the truth in love, may grow up into him in all things, which is the head, even Christ: Ephesians 4:15
1. Be Honest – Speak the truth in love and remember shouting does not make it true.
Be ye angry, and sin not: let not the sun go down upon your wrath: Neither give place to the devil. Ephesians 4:26-27
2. Keep current – Resolve your issues today and once they are resolved do not bring then back up tomorrow.
Let no corrupt communication proceed out of your mouth, but that which is good to the use of edifying, that it may minister grace unto the hearers. And grieve not the holy Spirit of God, whereby ye are sealed unto the day of redemption. Ephesians 4:29-30
3. Attack the problem, not the person – Take care to speak kindly to one another. Avoid absolutes like "always", "never", "ever". For example instead of saying "You NEVER take out the trash" consider saying "It would be helpful if you take out the trash more often". When we are not careful how we say things we are grieving the Holy Spirit because He would NEVER prompt us to do that.
He that answereth a matter before he heareth it, it is folly and shame unto him. The heart of the prudent getteth knowledge; and the ear of the wise seeketh knowledge. He that is first in his own cause seemeth just; but his neighbour cometh and searcheth him. A brother offended is harder to be won than a strong city: and their contentions are like the bars of a castle. (Proverbs 18:13,15,17,19)
4. Act, Don't React – I believe this is the most difficult thing to bear in mind when we are communicating. It is so easy to respond in an ungodly way when we are in the heat of discussion. It is only when we take care to think about the information being presented and then slowly respond that we are able to act instead of reacting.
In Summary
Relationships, just like gardens are hard work. They require constant cultivation. Commitment, humility, time, forgiveness and proper communication are all steps that will lead to restoration in a way that will please the Lord. I pray that if you are struggling with a relationship that you have the courage to read, meditate upon and share this article with others and that you will soon be on your way to restoration. May God bless you as you choose His way.
Resource – The Holy Bible, King James Version