Everyone has something to say about life [1]. I often use the French saying "C'est la vie"; in English it means "Such is life". That's really a way of saying, we never know what to expect in life; sometimes it takes a turn that we did not expect [2]. The truth [3] of the matter is that God gave life to everyone and every human life has a purpose. Take a look at these 21 Christian quotes about life [4].
Featured Christian Quote About Life: "Christ is not a reservoir but a spring. His life is continual, active and ever passing on with an outflow as necessary as its inflow. If we do not perpetually draw the fresh supply from the living Fountain, we shall either grow stagnant or empty, It is, therefore, not so much a perpetual fullness as a perpetual filling." (A.B. Simpson)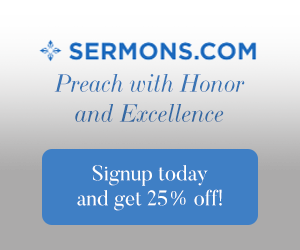 Quotes About the Purpose of Life
"I am resolved never to do anything which I should be afraid to do if it were the last hour of my life." ~ Jonathan Edwards

"The purpose of life is to live it, to taste experience to the utmost, to reach out eagerly and without fear for newer and richer experience."  ~ Eleanor Roosevelt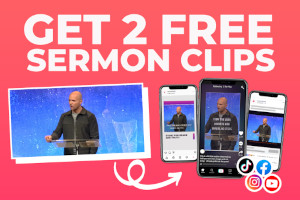 "It's not the years in your life that count; it's the life in your years." ~ Abraham Lincoln
"Negative minds full of fear and doubt produce negative lives, which can ultimately destroy your life." ~ Joyce Meyer

"The Spirit-filled life is not a special, deluxe edition of Christianity. It is part and parcel of the total plan of God for His people." ~ A.W. Tozer

"Then Mordecai told them to reply to Esther, 'Do not think to yourself that in the king's palace you will escape any more than all the other Jews.  For if you keep silent at this time, relief and deliverance will rise for the Jews from another place, but you and your father's house will perish. And who knows whether you have not come to the kingdom for such a time as this?' Then Esther told them to reply to Mordecai" ~ Mordecai the Jew, Uncle to Esther, Queen of Persia (Esther 4:13-15, The Holy Bible, KJV)

"You never know how much you really believe anything until its truth or falsehood become a matter of life and death to you." ~ C. S. Lewis
"And Ruth said, Intreat me not to leave thee, or to return from following after thee: for whither thou goest, I will go; and where thou lodgest, I will lodge: thy people shall be my people, and thy God my God: Where thou diest, will I die, and there will I be buried: the LORD do so to me, and more also, if ought but death part thee and me." ~ Ruth of Moab (Ruth 1:16-17, The Holy Bible, KJV)
Quotes About How We Live for Christ
"Surely goodness and mercy shall follow me all the days of my life: and I shall dwell in the house of the Lord forever." ~ David, King of Judah (Psalms 23:6, The Holy Bible)

"What we need now for quickening is not so much money and wisdom as the spirit of supplication. Pray for yourself until the new life is infused. When that new life comes, it will lead you to pray for others." ~ A.C. Dixon

"The Christian life is a life that consists of following Jesus." ~ A.W. Pink

"In the total expanse of human life there is not a single square inch of which the Christ, who alone is sovereign, does not declare, 'That is mine!'" ~ Abraham Kuyker

"Words can never adequately convey the incredible impact of our attitudes toward life. The longer I live the more convinced I become that life is 10 percent what happens to us and 90 percent how we respond to it." ~ Chuck Swindoll

"You cannot live your life other than walking in the truth. Your means are as important as your ends. ~ Chuck Coleson

"Let not our longings slay the appetite of our living." ~ Elisabeth Elliott

Quotes About Everlasting/Eternal Life
"And many of those who sleep in the dust of the earth shall awake, some to everlasting life, and some to shame and everlasting contempt. And those who are wise shall shine like the brightness of the sky above; and those who turn many to righteousness, like the stars forever and ever."  ~ Daniel the Prophet (Daniel 12:2-3, The Holy Bible)
"And if your hand or your foot causes you to sin, cut it off and throw it away. It is better for you to enter life crippled or lame than with two hands or two feet to be thrown into the eternal fire." ~ Jesus the Messiah (Matthew 18:8, The Holy Bible)
"Holiness is the very principle of eternal life, the very beginning of eternal life in the heart, and that which will certainly grow up to eternal life." ~ Jeremiah Burroughs
"Whoever believes in the Son has eternal life; whoever does not obey the Son shall not see life, but the wrath of God remains on him." ~ John of Zebedee (John 3:36, The Holy Bible)
"For the wages of sin is death, but the free gift of God is eternal life in Christ Jesus our Lord." ~ Paul of Tarsus (Romans 6:23, The Holy Bible)
What Do You Know About Life?
Share some of your favorite Christian quotes about life in the comments below. Can't wait to read what you have to share!
Sources:
The Holy Bible, King James Version
The Holy Bible, English Standard Version
"Scripture quotations are from The Holy Bible, English Standard Version® (ESV®), copyright © 2001 by Crossway, a publishing ministry of Good News Publishers. Used by permission. All rights reserved."